Welcome back to Fashion of the Week! Don't forget that there are two subdivisions under my column:
1. Fashion of the Week: Aztec Attire
2. Fashion of the Week: Inspire with Aztec Attire
This week is all about "Inspire with Aztec Attire." This is a part of my column where I drift away from interviewing Aztecs to more so inspire you with my love for fashion and life.
It has been a hot week and this heat will turn up over the weekend. Are you all ready? I have been seeing Aztecs ditch the leggings and grab their shorts, tank tops and spring dresses. Actually, a dress is the simplest clothing item to wear. Ladies, we are living in San Diego, so summer and spring dresses are essential. It is so easy to put on and you do not even need to style it. Just grab and go!
Below I have a few examples of outfits of the day featuring spring/summer dresses.
As seen above, I have a variety of ways of styling these dresses. Do you see how simple a dress can be styled up or down? A statement necklace with a pair of heels can easily dress the outfit up for a ladies brunch. However, you can always keep it simple for a day at school without any of the accessories. Either way, you are not breaking any fashion rules!
There is a reason why I love sharing my fashion tips. I believe that I truly found my purpose in life, which is sharing my love for fashion and journalism. My fashion blogging has led to networking, which has led to a fan-base for my "itsglamcam" life. Basically, I get high off of inspiring my readers. I have a special expertise that allows me to grow every day and I take my followers with me along this journey. I love it.
Everyone has their own hobbies that they are passionate about. Hold tight to that. There was a fortune I opened yesterday that read, "Hold tight to your dreams." It was short and simple as that, but it hit deep into my mind. Always be inspired and never stop that soul of yours from losing hope when it comes to your dreams.
---
Thank you so much for reading this week's Fashion of the Week column. Tune in next week for more!
Click below to read my last 3 posts!
---
Come listen to the "It's Glam Cam" show on KCR College Radio! I am live on air every Thursday from 2-3 P.M. My show is not only about fashion, but I also play the top hits on the billboard and music of all genres. I discuss SDSU events and San Diego events. I have games with guest features, different segments and so much more!
Find your inner GLAM!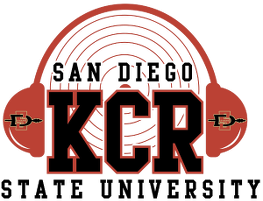 Camelle Sison
Blogger & Radio Host
KCR College Radio
glamwithcam@gmail.com