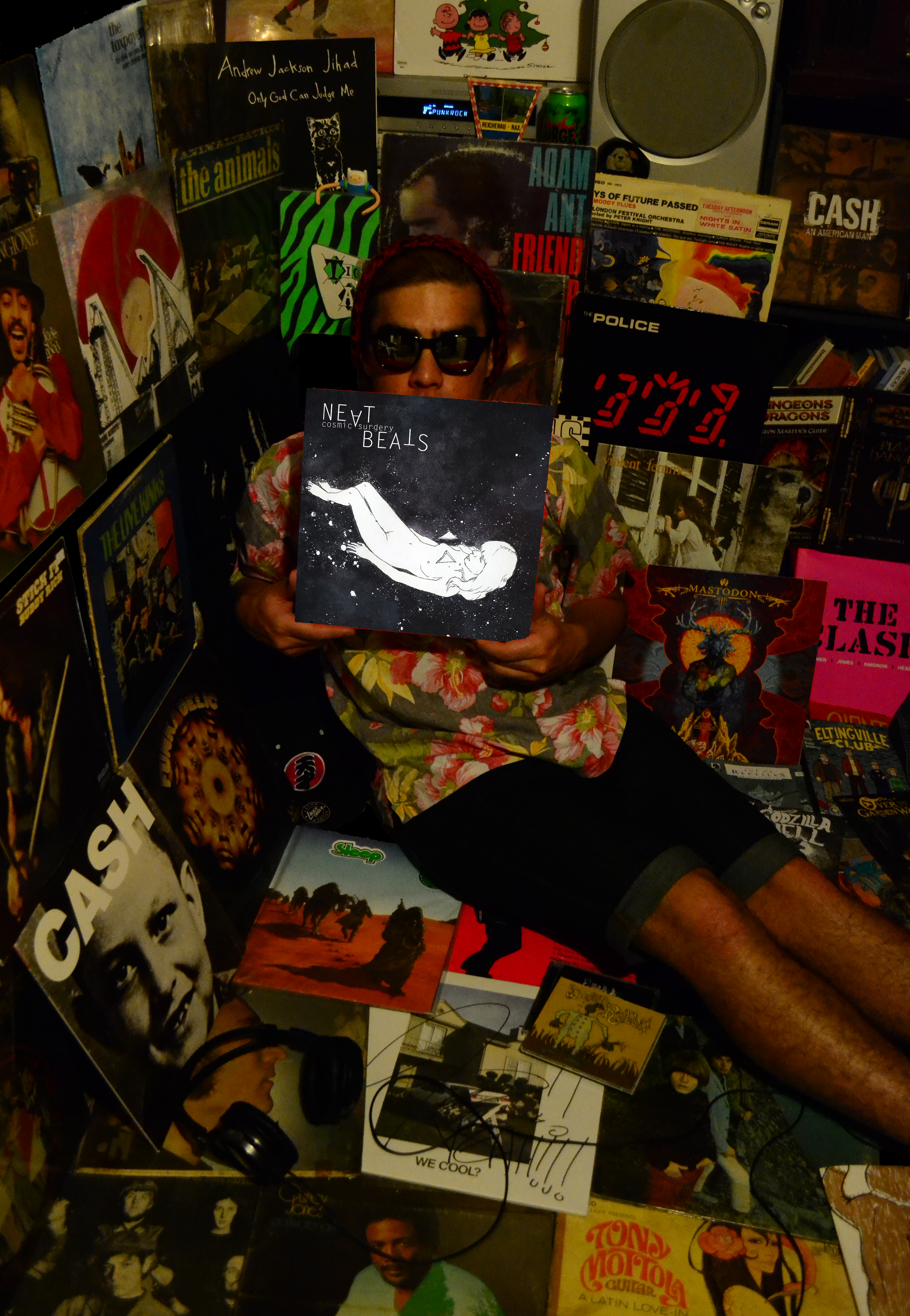 Hey there fellow tourists, hope you all are recovering nicely from this past holiday's festivities and that you're all ready for another Souvenir of the Week! For this week's souvenir I have an album for you called Cosmic Surgery by experimental/instrumental hip hop group neat beats.
Neat beats is a San Francisco group consisting of Alvin Fenner and Ryan Haynes, with three releases so far under their belt. Of those three Cosmic Surgery is the group's first full length album and came out in September of 2011. Neat beats draws upon a wide variety of sounds and styles, citing groups such as Blockhead, Aphex Twin, Philip Glass, and Miles Davis as their influences. Although the combination of these and some of their other influences may seem like it'd only result in a sonic hodge podge, neat beats is able to adeptly to take these sometimes disparate sounds and mold them into something beautiful and unique.
This wide variety of influences also makes for a great assortment of different sounds and styles in the album. From the heavily chip-tuned influenced tracks Kung Fu of the Astronaut Drunkards and Video Game Characters to the jazz drum & piano influences in the track I hope I think of bike riding when I'm dying, this album is able to have numerous tracks with distinct sounds but still somehow able to have a unifying feel to the album as a whole.
My favorite aspect of neat beats, and Cosmic Surgery in particular, is their extensive voice samples that they use. Samples from old language learning tapes, an Aphex Twin video, a space shuttle launch, and what seems to be a home video of a father helping his daughter ride a bike for the first time are just some of the few recognizable samples on the album. These voice samples work in harmony with the instrumentals, with each track only enhanced by their inclusion. They also help to convey deeper emotions and themes in many of the already thoughtful instrumentals. Some great examples of this are the tracks Why Would We Need Brakes? and I hope I think of bike riding when I'm dying.
My favorite tracks off of this album are Why Would We Need Brakes?, Science is my Girlfriend, I hope I think of bike riding when I'm dying, I love you, Vashti . . . , and  Turning on the Large Hadron Collider. While not the most conventional album, this is still a great listen and I'm sure in no time you'll be getting lost with wonderment in the myriad of sounds. Thanks for reading and happy listening!
p.s. – Click right -> here <- if you want to check out their Bandcamp page for more rad music and/or if you want to give them some support.
Photo credit: https://f1.bcbits.com/img/a2180313699_10.jpg