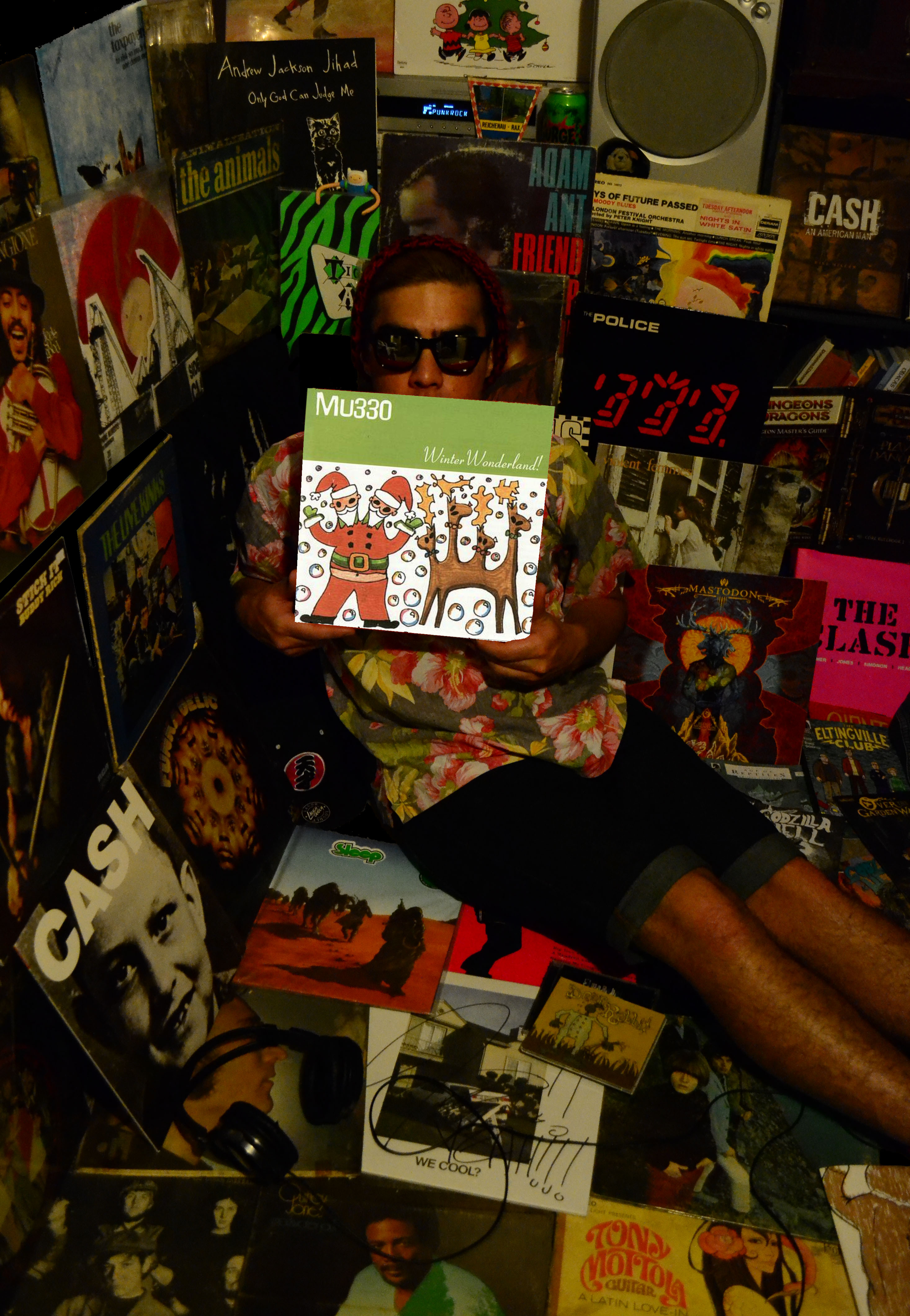 Season's greetings fellow tourists and welcome back for the last Souvenir of the Week for the year! To help you keep your spirits high as the year draws to a close I've chosen another lively Christmas album for you all. Without further ado here is this week's souvenir, the ska punk Christmas album Winter Wonderland by the band MU330.
MU330 are a ska punk band that formed back in 1988 in St. Louis, Missouri but have been on hiatus since 2008. Named after the class in which the original band members met during highschool, music class 330, MU330 has released 6 albums during their 20 years of activity. Winter Wonderland was their fifth  and came out on December 6th, 1999 via Asian Man records. Allegedly this album's originated from when the band decided to write their own Christmas album after being approached to contribute a Christmas song to a Japanese ska compilation. I'm pretty happy that the world got 10 great songs instead of just 1.
Unlike many Christmas albums Winter Wonderland stands out as actually featuring a majority of original work, instead being of the usual cash grab cover albums so common during this time of year. Many of these songs actually don't have the stereotypical Christmas sound or feel to them. Tracks such as This Year More Than Ever and The Ghosts of Christmas are only connected to the season through the lyrics while instrumentally they sound like regular non-holiday inspired songs. In fact, the subject matter of some of the songs are refreshingly open and not solely confined to the common tropes of the season. From lost love, to strange neighbors, and depression, MU330 brings variety to seasonal song writing.
MU330's refreshing originality doesn't come at the cost of traditions and seasonal familiarity however. With covers of two traditional Christmas songs as well as familiar seasonal instrumentation such as sleigh-bells and pipe organs throughout, your seasonal tradition bone will be more than tickled. My favorite tracks are Christmas Merry Christmas, This Year More Than Ever, I Got This Neighbor, and Gerry's Down Home Christmas. I hope that you all have a great end of the year and have a great holiday season! Thanks for reading, happy listening, and I'll see you all in the New Year!
Photo credit: http://i.ytimg.com/vi/XjMkdPReTUI/maxresdefault.jpg