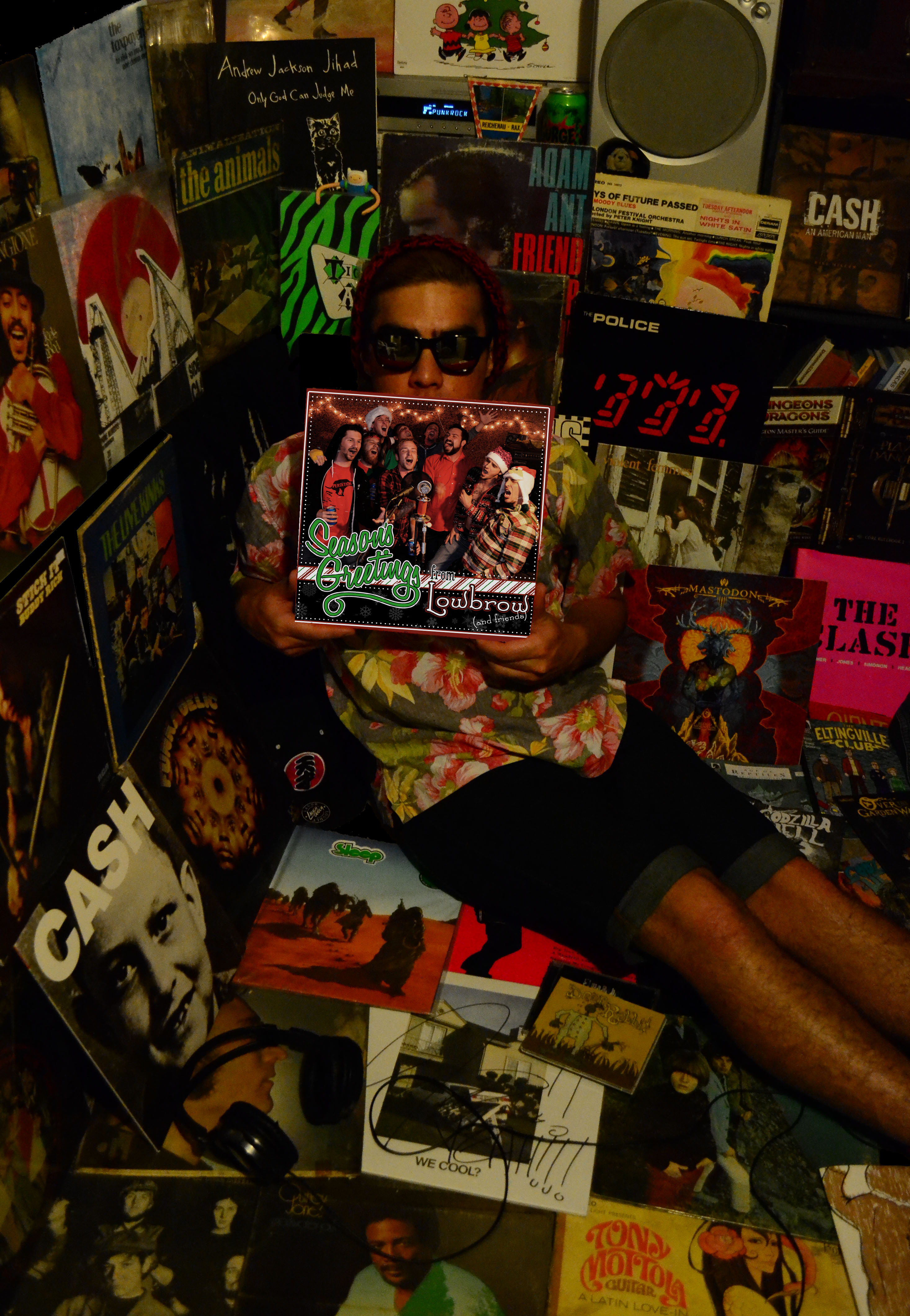 Happy Holidays fellow tourists! As I'm sure you already guessed, the Souvenir of the Week is a Christmas album. Now, I know that during this time of year you all are assaulted with Christmas music everywhere you go, but despite this I hope you'll stick around for this post. I would be lying if I said I didn't like this time of year, and even more so if I said the same about the music associated with it, but I will admit that after a while the same old songs get annoying after a while. So to help you keep your sanity while maintaining the holiday spirit I chose to share with you Lowbrow's punk-rock take on Christmas classics: Season's Greetings from Lowbrow.
Lowbrow is a melodic punk band from Costa Mesa, California and have put out five albums, two of which are acoustic, with Season's Greetings being their third release. Originally coming out in December 2012, this album was re-released in 2013 with the two additional tracks Last Christmas and Christmas Don't Be Late. These two tracks don't appear on the YouTube playlist embedded above, but I will include a link to their bandcamp at the bottom of this post where you can find the entire album available for free. Their first two albums are also available for free if you're short on cash, thanks to their name your price option all you have to do is enter $0 when you are prompted with the check-out screen. But if you like the band don't let me stop you from sending a few bucks their way, in fact I encourage it. Anyways, free music aside, lets get back to the album shall we?
This album is a must have for your holiday music rotation, especially so if you've grown tired of those old crooners and Debbie downers you so often hear on the radio this time of year. Lowbrow keeps the levity and jovial nature of the season alive and really give you something to be happy about with their melodic punk sound. From the hard hitting drums that make you nod your head vigorously to the gang vocals that you just can't help yourself from joining in, Lowbrow makes Christmas fun again. All of this energy injected into these Christmas classics doesn't keep them from staying true to their origins. The clean vocals, melodic guitar riffs, and overall arrangements help keep this album accessible to those who love the originals, while still clearly making these renditions something fresh.
My favorite tracks off of this album are Jingle Bell Rock, Lowbrow's Indecisive Christmas Medley, and Wonderful Christmas Time. Whether you want to add more energy to your holiday party or simply feel like staying on theme while headbanging in your Santa hat, this album will provide you with the kick necessary to close out the year with a bang. Thanks for reading, happy listening, and I'll see you all next time!
PS – Here's the link to Lowbrow's bandcamp page -> click me for rad music! <-
Photo credit: http://lowbrow.bandcamp.com/album/seasons-greetings-from-lowbrow-2