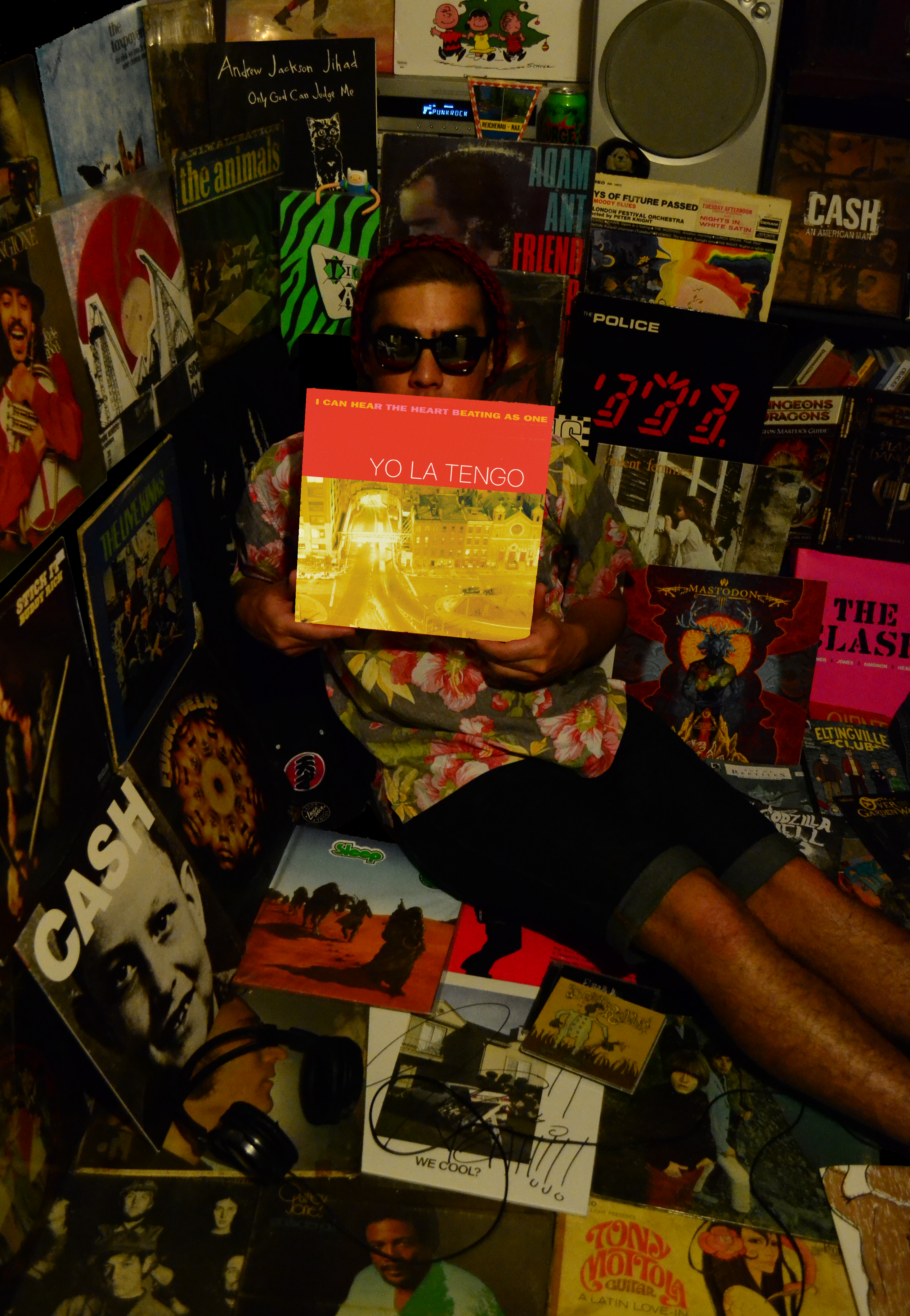 Welcome back fellow tourists for another Souvenir of the Week! This week I have another souvenir that has a somewhat melancholic feeling to it like the other souvenirs from this month. What can I say, its like this type of music is made for this time of year. However, don't let that scare you off because I Can Hear the Heart Beating as One by Yo La Tengo is much more than another somber soundtrack for when you look back at what you've done in the past year.
Yo La Tengo is an indie rock band from Hoboken, New Jersey and are still active to this day after 31 years. They have had their current lineup of Ira Kaplan on guitar & piano, Georgia Hubley on drums & piano, and James McNew on Bass (with all three of them contributing vocals) since 1992. Released on April 22, 1997 I Can Hear the Heart Beating as One is the band's eighth studio album out of a total of fourteen as of this year. A result of a combination of a variety of musical genres, a looser approach to song/album writing, and lengthy studio sessions, this album showcases the artistry and skill of the band.
Yo La Tengo covers a vast amount of musical genre ground in I Can Hear the Heart Beating as One. From the Bossa Nova style of Center of the Universe that you can't help but to start slowly sambaing in your seat to, to the ambient track Green Arrow which brings back memories of trying to fall asleep while camping for the first time; Yo La Tengo masterfully captures each respective genre's sound. Other tracks from varying genres include the wall of noise krautrock jam Spec Bebop and the fuzzy shoegaze cover of  Little Honda.
While many tracks differ greatly from one another in style, the band is still able to keep a coherent feeling throughout the album. The mostly subdued vocals, somewhat melancholic lyrics, and the baseline of energy that keep even the most relaxed tracks from being draining all contribute to the consistency of the album. Even the most noisy and energetic tracks such as Spec Bebop, We're an American Band, and Deeper Into Movies all stay within the range of comfortable listening and aren't as jarring to transition into from the more restrained tracks.
My favorite tracks off of this album are Sugarcube, Deeper into Movies, Green Arrow, Shadows, Autumn Sweater, Center of Gravity, We're an American Band and Spec Bebop. This album is great whether you listen to it all the way through or just skip around to the tracks you like the best. This album is so versatile you can really listen to it in most settings or manners and still fully enjoy it. Here's hoping you find your own little corner of the world to enjoy this album. Thanks for reading, happy listening, and I'll see you all next time!
Photo credit: http://i.imgur.com/jvVFMst.jpg