Going to Disneyland is so exciting. Even as an adult I get excited about seeing my favorite characters, getting my favorite snacks and sitting in the yellow cup of the Teacups. But getting ready is so incredibly difficult. I want to look cute, but be comfortable. I also have to factor in the weather changes: the mornings are moderate, the afternoons are hot and the evenings are chilly. I frequent Disneyland often and have compiled a list of how to be ready for both pictures and a long day of walking!
1. For shoes: Do choose comfy, Don't choose cute
I understand those new sandals you bought for spring are just waiting to get out of the closet, but leave them there for a little longer. Spending a whole day at Disney means walking, standing and more walking, so you want to be comfortable all day long. My most enjoyable days at Disneyland are when I wear either a pair of Nikes or Birkenstocks. They cover both the comfy and cute factors, and I can go from 8 a.m. to 10 p.m. without envying the children being pushed in strollers.
2. Layer, layer, layer!
When I go I usually have three layers with me- a tank top, a shirt to put over and a jacket to throw on top of that. I want to stay until closing time, but I want to avoid having to buy an extra sweatshirt to stay warm! If you bring a backpack, all your layers should fit right inside. When I bring a flannel I can even wrap it around my waist for some extra accessorizing! Layers are also perfect to keep you warm on the rides that get you soaking wet- go on wearing just your first layer, and throw on the other two as soon as you get off!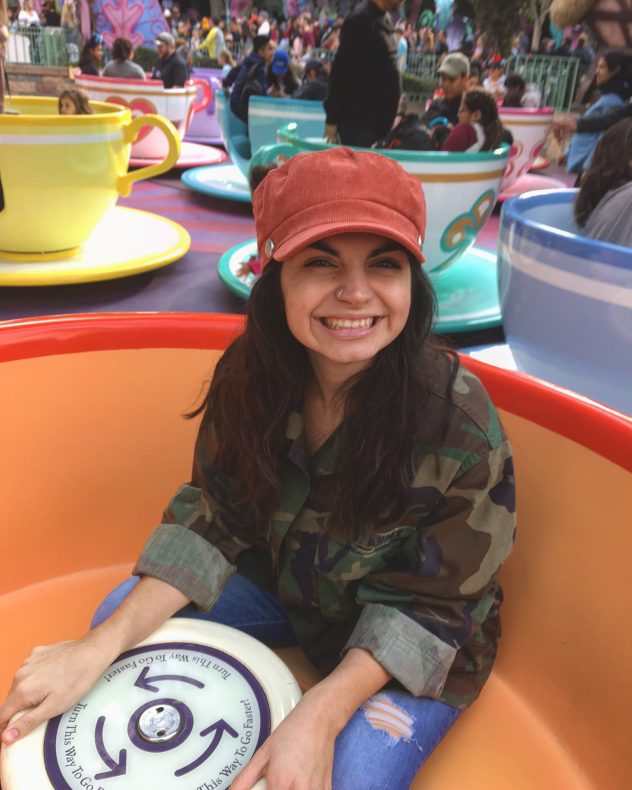 3. Do accessorize, Don't over do it!
Keeping it simple with the accessories is the perfect way to do Disney. Nothing gets in the way when strapping in to a ride, and you can be casual all day long. My favorite accessory that I wear almost every time is a baseball cap with Mickey on it, but if you have ears, rock them! A bracelet or a chain necklace are perfect to add a little sparkle to your outfit, but won't get in the way! At Disneyland they even have places to get really cute necklaces and earrings, so if you come with nothing on, treat yourself!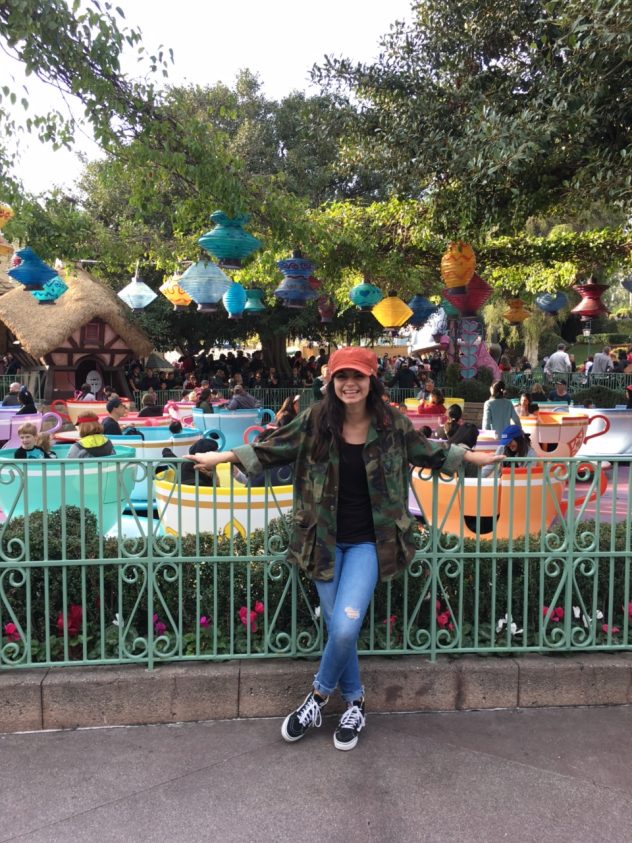 4. Don't wear shorts!
There is only one exception to this, and that is when there is a heat wave in summertime. Even then I ended up changing into pants, and was way more comfortable. In shorts, the rides are hot to sit on, and you then have to pack a pair of pants to change into the second the sun goes down. Yoga pants are also a way to go, you can layer, rock some Nikes and be comfy all day long. You can also eat all the churros and ice cream you want without feeling bloated! I love it!
A day at Disney is the perfect way to escape from school, work and adulthood- which is why I go so often. It's a fun staycation if you want to make it a weekend getaway, and having a pass makes it easy and cheap to go! Dressing for the day can be stressful, but following these tips can make your day more magical! Plus you'll look great for all your Instagram pictures and stories!