It is almost summer time which means two things: summer internships are available and graduating students are looking for jobs. Getting the interview can be stressful in itself, but preparing for the interview is just as important. In order to dress to impress, a list of tips have been compiled to rock your interview:
Professional is best: I recently had an interview where I showed up in slacks, a blouse, and loafers, while the people interviewing me were wearing yoga pants and Birkenstocks. At first I felt incredibly out of place, but dressing professionally is always the standard. Its a simple three piece outfit, and doesn't have to be pricey. It shows that you are serious about getting the job, and can be ready for any occasion. Once you get the job you can participate in casual Friday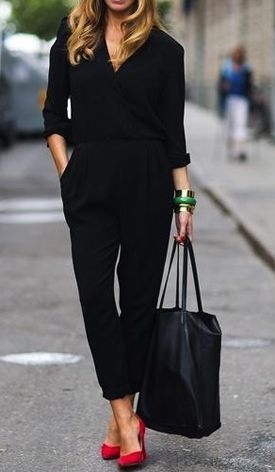 Limit the accessories: We get it, you know how to rock the trendy earrings, and the the layers of necklaces. You can show off your creativity and passion for fashion once you get the gig. Keep it simple- a cute bracelet, a chain necklace, and stud earrings. I wore my favorite Alex and Ani chain bracelet, and simple earrings- it made me feel put together, but comfortable. I didn't have to worry about bracelets and necklaces being in the way of what I was doing either. Wow them with what you have to show for your experience, you don't want those interviewing you to be distracting by all the extras.
Add a pop of color: Yes, you might have to cut back on the accessories, and invest in your first pair of trousers, but have fun with it. Get a pair of colored pants. Or maybe a fun print for your blouse! It will separate you from the other people being interviewed, but for all the right reasons. 

The import part in all of this is to be comfortable and be confident! We all have something to be proud of and that is going to set us apart, and it is all about flaunting that! Good luck on interviewing, and happy shopping!