Although new to the music festival scene, CRSSD has made a name for itself among SoCal residents and beyond. It is a truly unique festival that comes around every 6 months, having both a fall and spring show every year. Returning for its fall '17 run on Sept. 30 and Oct. 1, CRSSD has a hard-hitting house lineup sure to give true electronic fans what they've been waiting for. Coming from the minds of Fngrs Crssd and Golden Voice (the same organization that does Coachella), CRSSD taps into the underground sounds of house, deep house, tech house and other sub-genres to create an electric and vibrant atmosphere right here in good old San Diego.
Located on the bay of downtown San Diego at Riverfront Park, CRSSD offers amazing views of the city and shores of San Diego. And, the park has a quaint grassy area lined by fountains to give festival goers a one of a kind experience.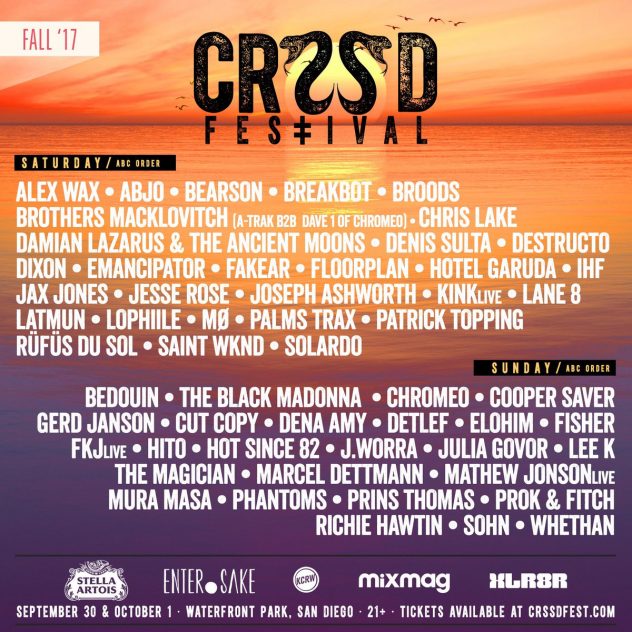 In the past, the festival has seen many mogul acts: Empire of the Sun, Lane 8, Justin Martin, Odesza, Miike Snow, Zhu, Flume and Claude Vonstroke, to name a few. Unlike most festivals, however, it is not the big acts that draw the crowds, but the more obscure underground artists that fans don't get to see often. The fall '17 linup includes Rufus du Sol, Richie Hawtin, Hot Since 82, Hotel Garuda, Chromeo, and many others.
The best part of the festival, though, is THE PRICE. Now-a-days, it seems that people are willing to pay more and more for music festivals. But, why pay more? CRSSD offers 50+ artists in 2 days for $135.00. When tickets to see just one artist can range from $35 to $100+, it's safe to say this festival is a real steal.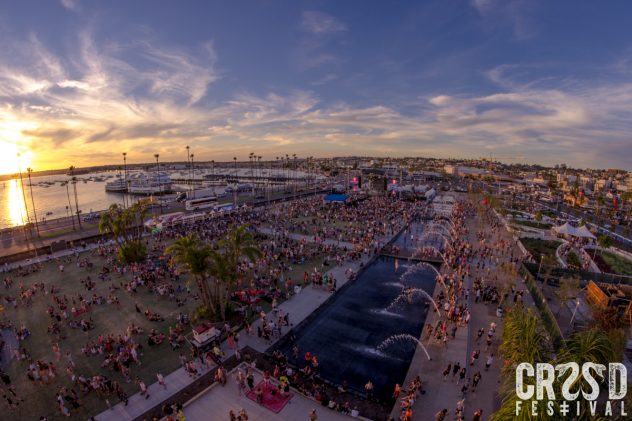 Unfortunately, the festival is 21 and over, so for those of you who are not of age, I apologize. But, be sure to look into the festival when you are of age!
For those 21 and over who'd like to attend, you can buy tickets and see more of the lineup here.
Personally, this will be my fourth time attending CRSSD – and as the price and lineup are hard to beat, I don't see myself stopping any time soon. For those of you who will also be attending, stay safe, stay hydrated, and see you there!
Featured Image from crssdfest.com.