On March 11, alternative, indie, psychedelic rock SDSU-based band, Saint Luna, rocked
their hearts out at their sold-out show at the SOMA Sidestage. I had the fantastic opportunity to
film content on stage during the show and go backstage as well! Gaining traction in the Southern
California music scene through social media platforms, Saint Luna was able to open alongside
The Happy Return for well-known indie-surf rock band, Sun Room, at their North Park
Observatory show in June. What I find so surreal about all of this is that I discovered Saint Luna
at a bonfire I attended two years ago, so this whole experience was a very full-circle moment.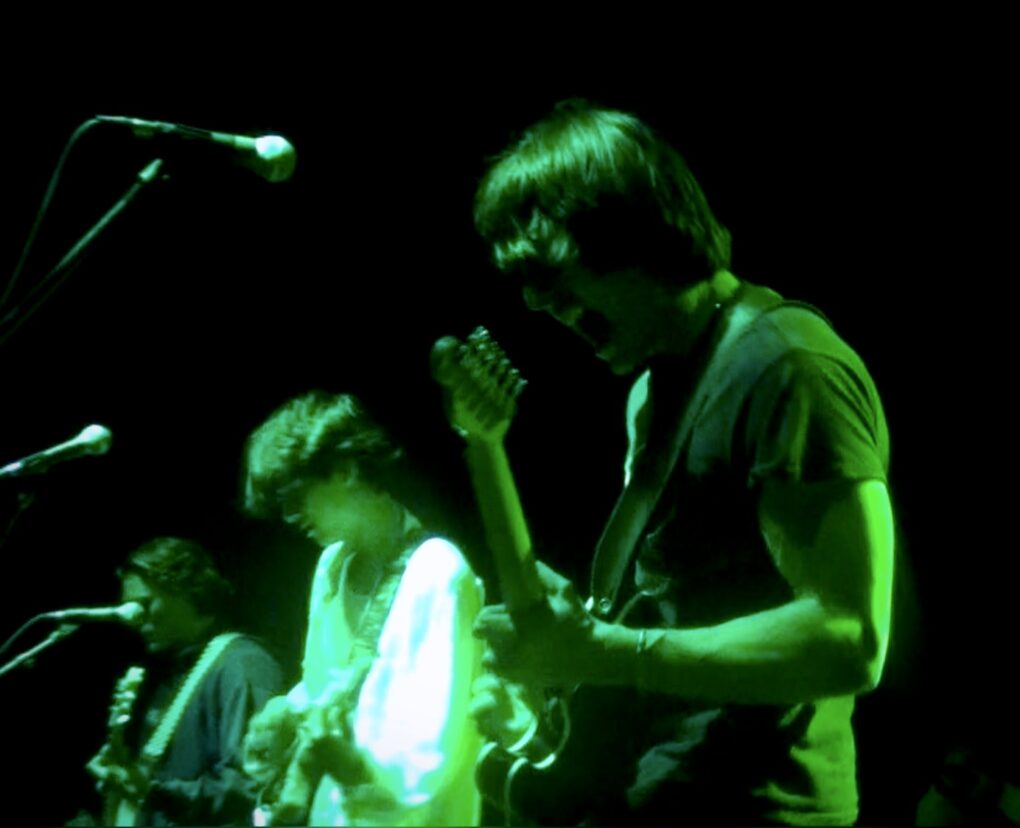 The night kicked off with DSCO and Honeyboys, but I, unfortunately, missed their sets.
However, I was able to catch Blue Hour's set just in time. Blue Hour, an indie-pop SDSU-based
band, kicked off their set by playing their first single "July", which was just released in
December. They engaged with the crowd by providing beach balls for them to throw around
during their set, and encouraged everyone to dance and sing along with them! They played
various covers, with an obvious fan favorite being 'Can I Call You Tonight' by Dayglow. They
even covered 'I Bet You Look Good on the Dancefloor' by Artic Monkeys, which the crowd
thoroughly enjoyed dancing around to. Before Saint Luna came onto the stage, Blue Hour ended
their set by covering 'Doses and Mimosas' by Cherub. As they said their goodbyes, they
mentioned how they would be by their merch stand if anyone wanted to stop by to say hello.
These boys definitely left a lasting impression on the crowd, for chants of "one more song" arose
when their set came to a close.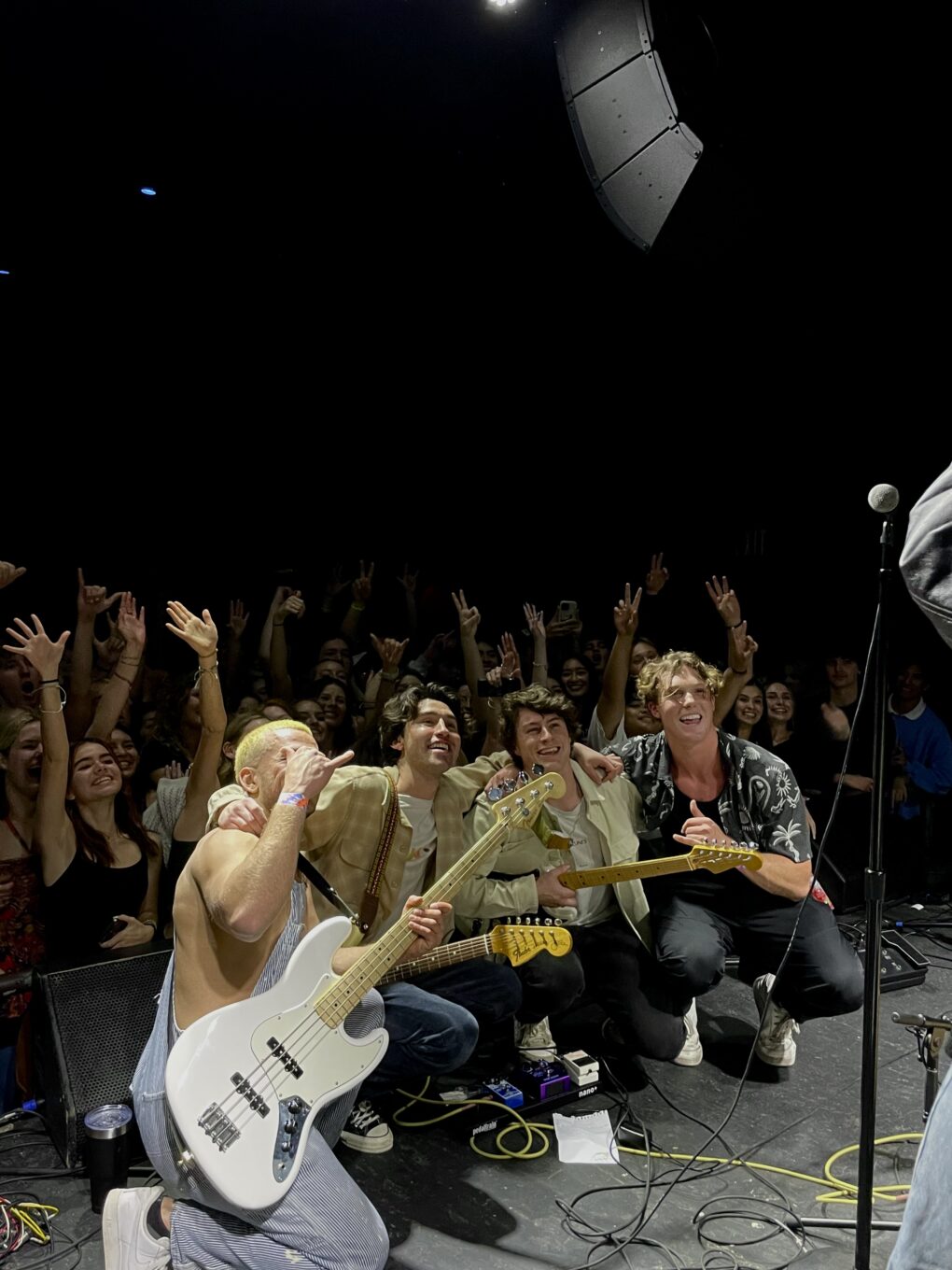 Screams and claps of joyous fans filled the room as soon as Saint Luna ran out on stage.
Full of eagerness and excitement, the crowd was already jumping around and moshing within
the first song. While jamming out, it became clear how passionate Saint Luna was about playing
music. Not only did their chemistry show while performing, but they were constantly jumping
around having fun, supporting one another during solos, and checking in on one another. This
stood out to me, because seeing them interact with one another with such caring and positive
attitudes was very genuine. Lead singer and guitarist, Bradyn Jace, excited the crowd when he
mentioned he "expected" them to form moshpits throughout the show, and reminded them to
also be safe if taking part. From crowd surfing to backflips in the center of moshpits, the crowd
was full of energy. As contagious smiles never left the crowd and the stage, the band kept the
original songs coming playing 'Voodoo Doll', 'Katz's Garage', 'I Feel It', 'wyd 2 me', 'Roses' and
'Goldfish'. Guitarist, Wick Hauser, took over the mic as he sang 'Conceited', and drummer
Paarsa Heidari switched spots with Jace to sing 'My Friend', a song dedicated to his father's
passing. The crowd was left in awe during these songs and some fans proceeded to light the
place up with their phone flashlights. Saint Luna didn't stop there. The band joked about
covering songs by "underground artists", then proceeded to play 'Come Together' by the Beatles and 'Time' by Pink Floyd. The band finally said their goodbyes and thanked everyone for coming
to support them, then disappeared backstage.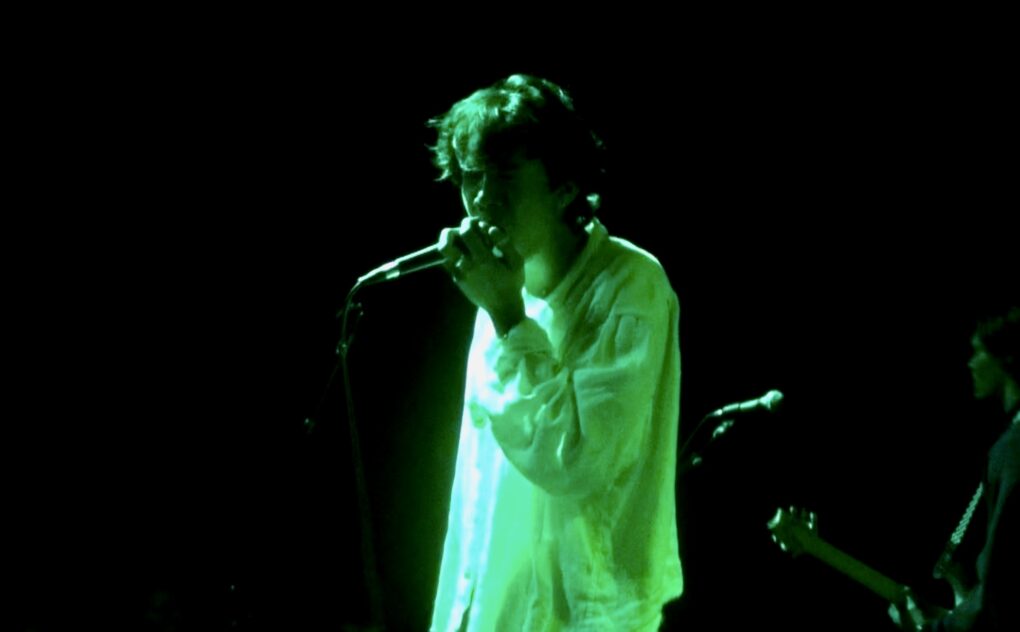 "Encore! Encore! Encore!" was repeated shortly after the boys left the stage. As I was
briefly backstage with them, they mentioned how they didn't anticipate having an encore. As
they came to a consensus, they re-entered the stage and fans were quick to run back in from
previously exiting. They finished off the night by covering 'Sex on Fire' by Kings of Leon and 'As
It Was' by the one and only, Harry Styles. The crowd screamed the lyrics, in unison and
satisfaction, one last time before heading their separate ways.