On March 3rd, indie pop artist JAWNY kicked off his 2023 North America Headline Tour
in San Diego, with his debut album It's Never Fair, Always True dropping the same
day. It made for an exciting night, as we were the first to hear the songs played live.
Performing at the Quartyard in downtown, the innovatively designed outdoor venue
provided the perfect scene to "fall in love" with JAWNY's sound. The site
complemented JAWNY's vibe with the unique and fun artwork found throughout,
including local artist work, colorful lighting, and repurposed shipping containers that had
string lights connecting to the stage.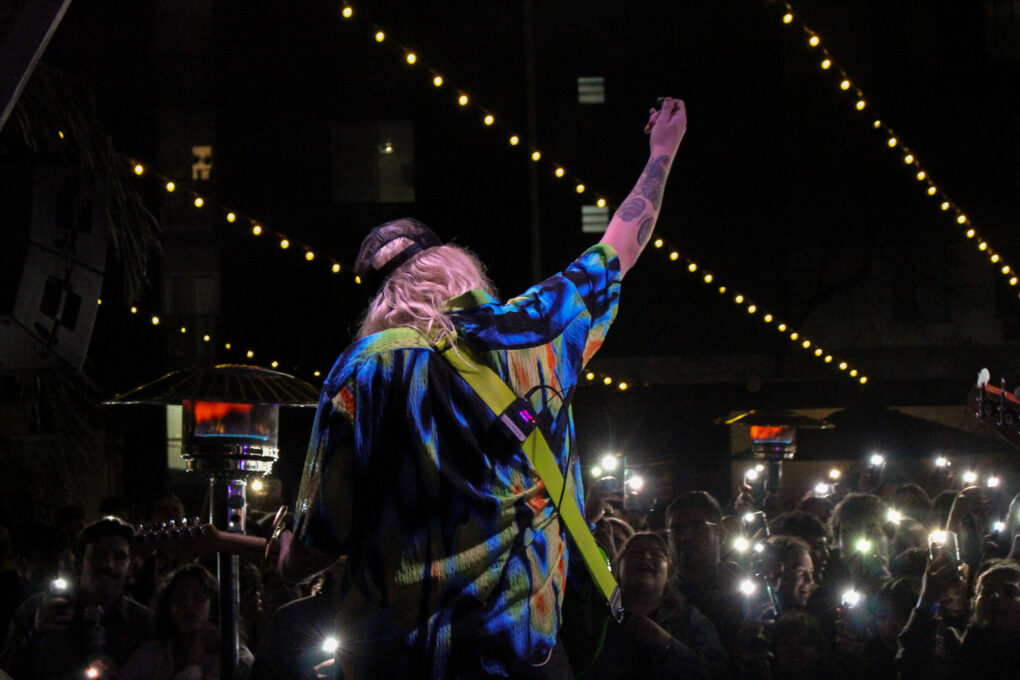 JAWNY received support from indie pop artist Wallice, who is well known for her songs
"23" and "Punching Bag". Her shoegaze-style sound captivated fans in the crowd and
left them in awe, waiting for JAWNY to take the stage.
Approaching the time of his set, JAWNY, still behind the stage, turned on his mic to
address the crowd by asking, "Are you guys ready?" A roar erupted from fans, and the
song "Mr. Brightside" by The Killers began to play through the speakers.
Name a better way to hype up a crowd than that.
I even caught myself getting excited and jumping around to the familiar lyrics, "Coming
out of my cage, and I've been doing just fine." At this point, the anticipation and energy
were high.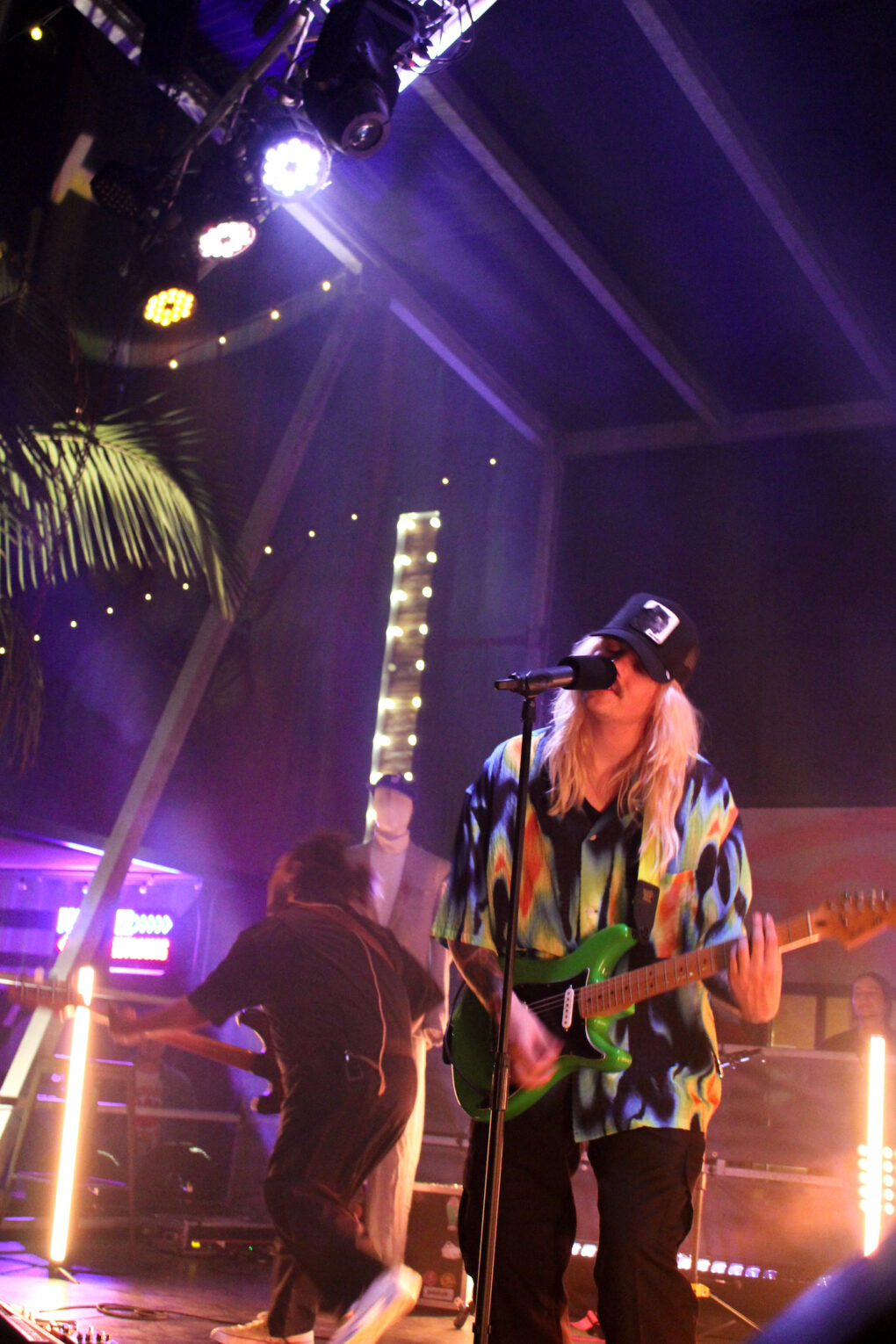 Taking the stage, JAWNY comes out to his newly released song "intro". The catchy
drum tempo was a perfect segway into his performance, and like the album, the 40-
second upbeat song seamlessly transitioned into a crowd favorite, "strawberry
chainsaw".
The fun rockstar he is was dressed in a vibrant button-up shirt with a heat map print
design, accompanied by black Dickies slacks and a printed logo "Panther" trucker hat.
With him was a neon green electric guitar with a matching guitar strap to complete the
outfit.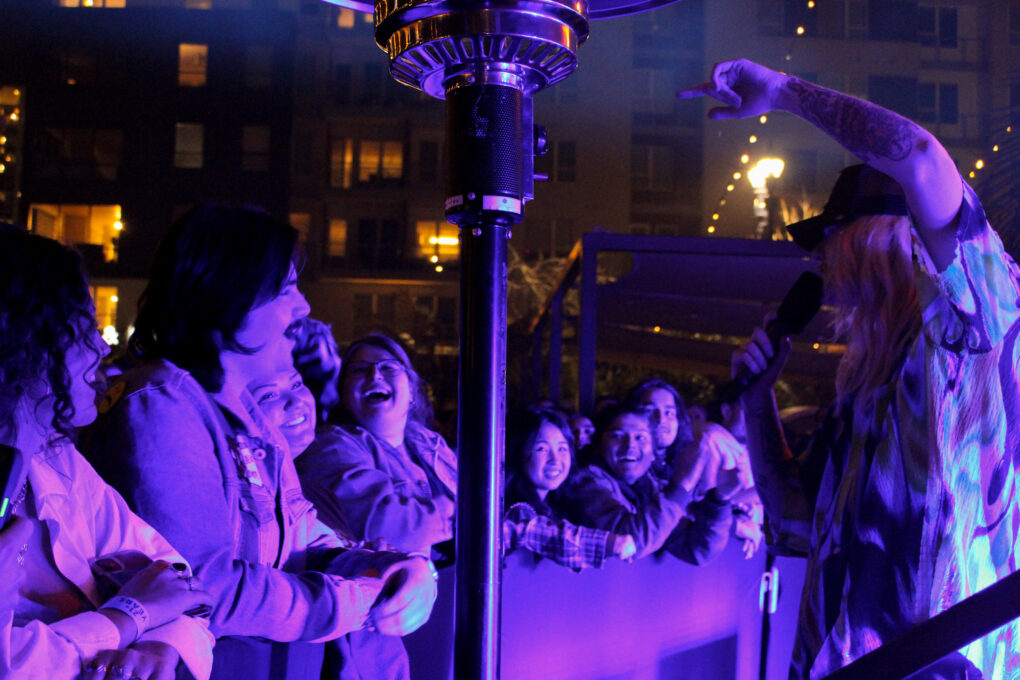 Playing an impressive 20-song setlist, JAWNY kept the energy high throughout. Even
included a cover of Taylor Swift's "You Belong with Me" which he deemed to be San
Diego's anthem. The crowd went crazy with this one and serenaded the city with
JAWNY as he geared up for the second half of his performance.
Including a mix of songs from the new album and his past projects, "For Abby" and "The
Story Of Hugo", JAWNY kept the crowd on their toes with what to expect next. There is
something special to be said about an artist whose songs are rooted in a sad boy
narrative, yet fans are seen jumping and dancing around to the catchy choruses of
newly released songs like "adios" and "lalala". Moments like that speak true to the
creative storytelling of JAWNY and his unique style of music.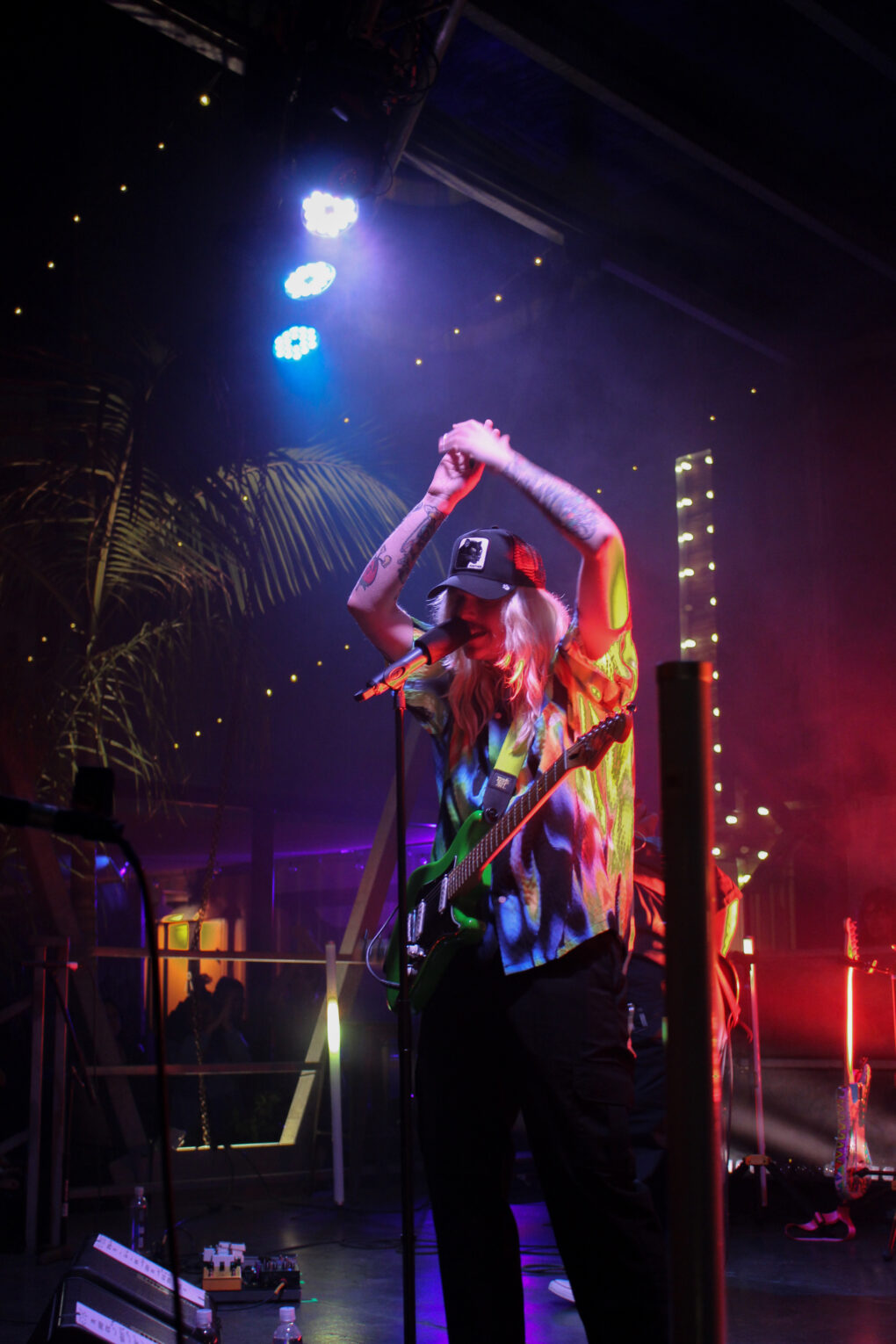 After getting to be a part of a press release with JAWNY earlier in February, I was eager
to get to hear him play live for the first time. I have been a fan of his since his earlier
works, including "Honeypie" and "Trigger Of Love" which I remember listening to for
hours on end during the pandemic. In the press release, I recall JAWNY opening up
about how much this album means to him and how proud he is to share it with the
world. I would agree that the crowd definitely showed him the recognition he deserves
for such a creative work of art, and the opening night of his North American tour felt like
a movie.
JAWNY stayed "true" to his intentions of creating an album that included something for
everyone and showcased it perfectly by having San Diego "fall in love" with him and
his energy on stage.