This weekend I had the opportunity to attend FNGRS CRSSD Fall 2016 CRSSD Festival and it was definitely one for the books. I was stoked to finally experience a local music festival that featured artists I have recently been listening to. CRSSD Fest is a two-day music festival that takes place at Waterfront Park in San Diego, or as I heard in the crowd, "America's Finest City." This venue is one of the nicest I have been to. It was spacious, clean and beautiful! If you didn't know, Waterfront Park has multiple water fountain areas that people are allowed to go into. I had seen them before when I had visited the park but it was awesome seeing how many people danced and chilled in the water throughout the day and night during the festival. The festival had 3 stages; City Steps, The Palms and Ocean View. This years headliners included ZHU, Kaytranada, Thomas Jack and Louis the Child.
Day One: October 1st
When I arrived to Waterfront Park on day one, I got lucky and did not have to wait in line. Once I got through security, I browsed the set schedule that was posted at the entrance and walked around to get a look at all the stages and entire venue. I was incredibly impressed by the amount of food and drink vendors that were there. They were definitely prepared for the number of people that attended the event. Although the lines for food and drinks looked long, they moved fast, which is always good.
After exploring the venue, I found myself at the City Steps stage for Lee K's set. I had never heard any of her music, but I automatically loved her set. Her energy encouraged me to stay for the next two sets. After Lee K, I listened to Eagles & Butterflies and FKJ. It was so hard for me to leave the City Steps since I was having so much fun dancing and vibing with the crowd. I had recently heard a song from Sophie on the CRSSD Fest Spotify playlist, so I headed over to The Palms for his set. I will have to say that his set was one of my favorites from the whole weekend. After Sophie, I headed over to the main stage, Ocean View, to catch Louis the Child. I have been waiting months to see them live so I made sure to get as close to the stage as possible. They did not disappoint! I was impressed by their crowd interaction. They were constantly leaving the booth to dance and hype up the crowd.
Once Louis the Child was finished, I was starving so I went to get some food. It was so hard having to decide what to get. There were so many options, but I finally narrowed it down and went to the Japanese Chicken and Noodles booth. It was so delicious that I went back to that booth the next day. After eating, I checked out Trippy Turtle's set. A friend had told me to check out his set and I am glad I did. Along with Sophie's set, Trippy Turtle's set was amongst my favorites for the weekend. I loved how he remixed older songs with his own twist. I was so happy that I went to his set even though I had never heard his music before. From there, I went back to Ocean View for Cashmere Cat before calling it a night.
Day Two: October 2nd
Unlike my lucky experience on day one, when I arrived to the venue on the second day, I was greeted with a long line to get in. I was surprised at how fast it was moving, so having to wait in it was no issue.  During my time in the line, I met some people from Italy who were attending the festival during the few days they were visiting San Diego. It was cool knowing that the festival didn't just have local attendees but  international guests as well. Once I got into the festival, I made my way around the venue checking out the stages like I had done the day before. I was waiting for Felix Da Housecat so I went to see Claptone in the time being. I hung out by the water fountains but was still able to hear and see Claptone perfectly. How awesome is that?  
I soon left the water fountains and headed to City Steps to catch Felix Da Housecat. I stayed at City Steps for the next few sets. I caught all of Lee Burridge and part of Maya Jane Coles before I headed to back to the Palms for Thomas Jack and Kaytranada. It is always tough having to decide which artists to see at festivals once set times are released. Luckily, I was able to stay for half of Kaytranada's amazing set before booking it to ZHU's set at Ocean View. They were two artists that I was stoked about when I saw the CRSSD lineup, even before I got the opportunity to attend. I was delighted that their set times did not have too much of a time conflict. ZHU closed the festival off on the main stage and he did not disappoint. I had recently discovered his music with the release of his new album Generationwhy. Seeing ZHU as the final performer of the night and festival was like icing on the cake.
See you next year, CRSSD Fest!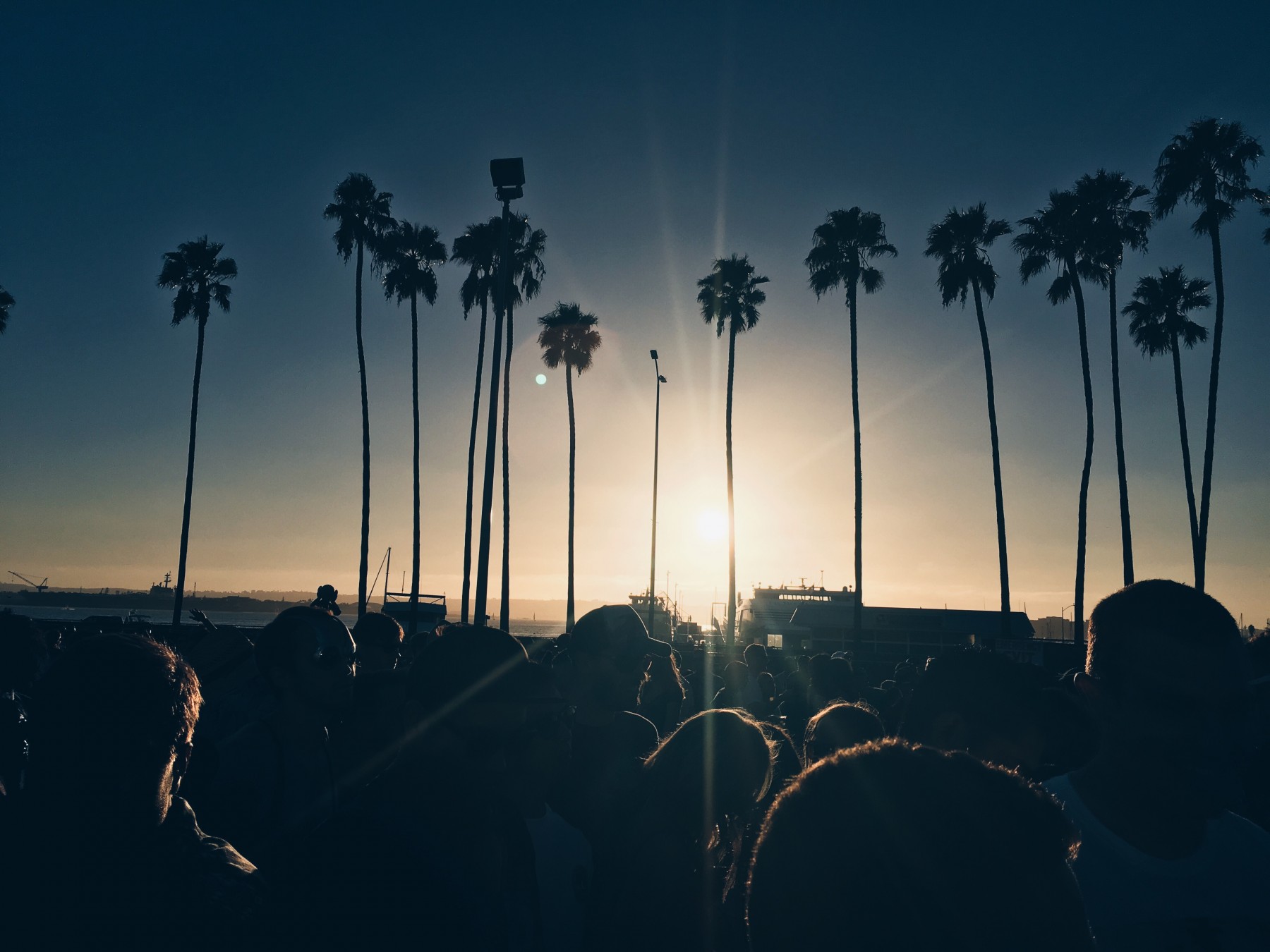 Overall, CRSSD Fest delivered a well-put together festival. From the lineup, food and drinks, CRSSD Fest did not disappoint. I hope that my experiences at my first CRSSD Fest encourage those of age to attend!