Vampire Weekend's Father of the Bride Tour is special in that every show has a different setlist, and said setlist is nearly 30 songs long.
The band started out their San Diego show with "White Sky" from their second album, Contra, followed by "Unbelievers" from their third album, Modern Vampires of the City, and "Bambina" from their newest album, Father of the Bride. Within the first few songs, three out of their four eras were represented, and proved that a fan from any time would love the show that was about to come. 

One of the first energetic moments from the crowd was during "Cape Cod Kwassa Kwassa" as the whole theatre screamed the famous lyrics "Is your bed made? Is your sweater on?" which really kicked off the night and saw everyone in the crowd begin to get lost in the performance.
Vampire Weekend also performed Contra's "Taxi Cab" which had not been performed since 2010, and received a massive reaction of excitement from the crowd. That excitement continued as they next played "Sunflower", one of the early-released songs off Father of the Bride.

Some of Vampire Weekend's most famous songs; "Diane Young", "Cousins", and "A-Punk" introduced not only an increase in energy from the crowd but also in the stage design as the gigantic blow-up globe behind the band finally began to rotate. Another surprise in the stage design was when multiple flags decorated with various symbols of this Father of the Bride era dropped from above the stage.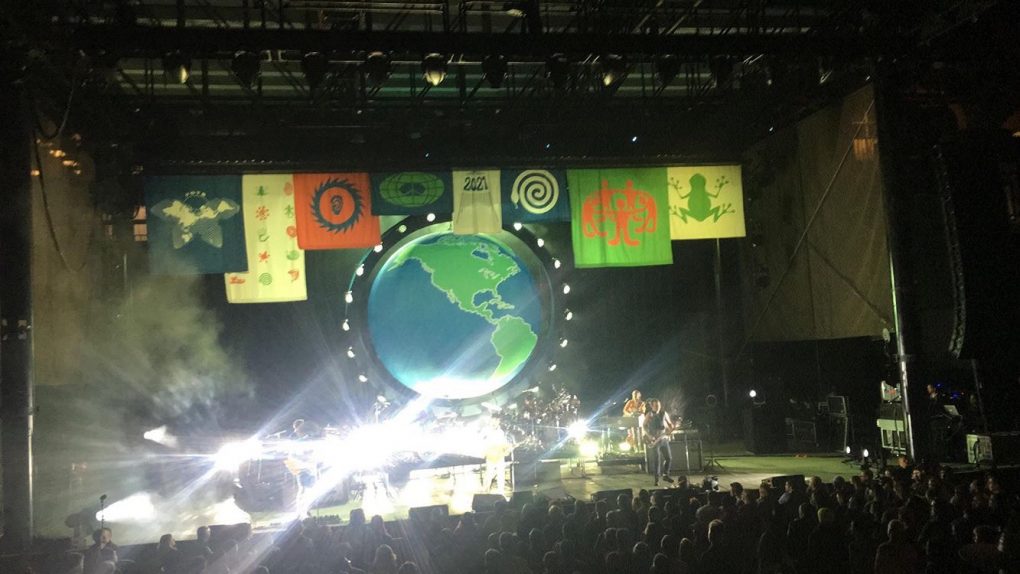 After coming back out for the encore, the band took requests from the crowd. "Hannah Hunt" was requested by a man in a cowboy hat who was waving a shirt around pretty much the entire show, which eventually gained him notice from frontman Ezra Koenig. Another fan requested "Ottoman", and then the requests ended with "Campus", which Ezra dedicated to the SDSU students in the audience.

The night ended with intense "Walcott" and kept the crowd screaming every word until the very last one.

Listen to Vampire Weekend's newest album Father of the Bride here.

Written by: Emerson Redding
Photos by: Emerson Redding