Hey, Aztecs! Excited for weekend two of Coachella 2017? Before you go out and make new memories, be sure to follow my personal "do's and don't's" for Coachella 2017 for the optimal time of your life.
Don't be afraid to wear whatever you want.
I hear people say, "Coachella is turning into more of a fashion show than a music festival," (or something along those lines) all the time. My response to that? Wear whatever you want. If you want to dress boho chic? Go for it. Want to wear your heels? It might be a little painful if you're standing all day, but if you really want to wear them, go for it! Dress for yourself, and don't think twice about what others think.
Just keep in mind that it's going to be really warm (especially when you're deep inside a crowd of hundreds of people), and that there will be a lot of walking, standing around and dancing!
Create a meet-up spot for you and your friends.
Do you and your friends want to see different sets that are happening at the same time? Before you split up and head to your respective stages, create a meet-up place. Whether it be at different art installations, bathrooms or some other area, this will help reunite the group without any worries. It'll also save you a lot of battery on your phone because you won't have to constantly check up on everyone. Just simply arrange to meet somewhere at a specific time.
Being present in the moment is better than being on your phone.
As much as I love being on my social media accounts, I always follow this one rule: don't drown everyone in excessive concert postings. I find it best to limit yourself to a couple posts a day, so that you can be present and really enjoy the festival. It's better to become entranced in the different music, light shows and awesome surroundings that Coachella provides. I'd also like to add that people spend $400 on a ticket, and should really take in every little moment.
Create a game-plan for each day – but break that plan too.
To really get the most out of the three days of Coachella, it's best to figure out in the morning (or night before) what sets you want to see, and plan out which stages you're going to. However, Coachella's about relaxing, having fun and spontaneity. If you're passing by an artist or band who has an appealing sound, check them out! You never know what new music you might discover. It's Coachella – just go with the flow.
Chill out at the Do Lab.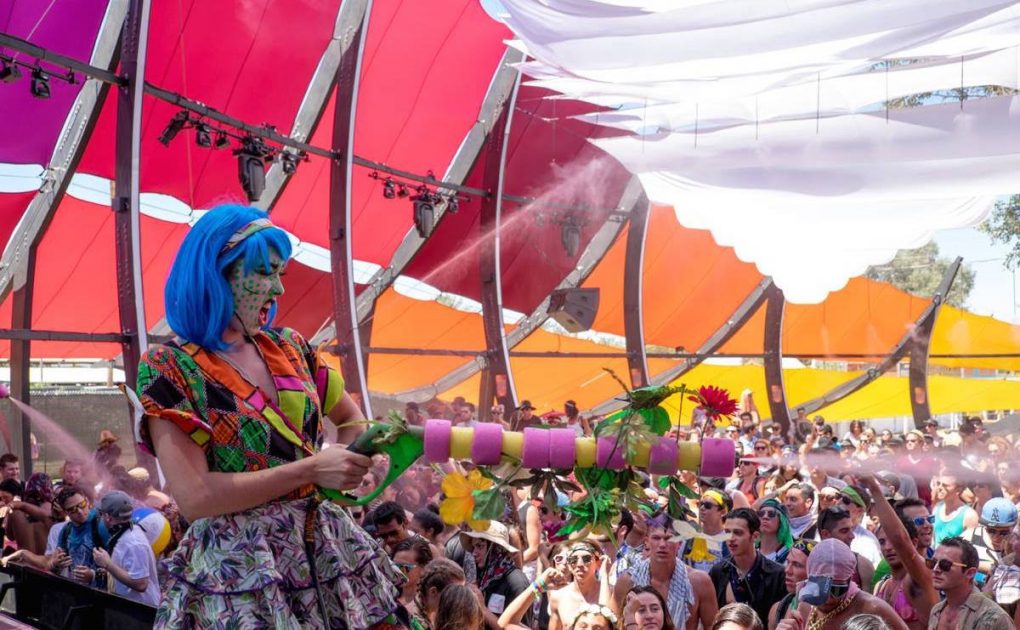 An incredibly underrated stage, being at the Do Lab is possibly the best memory I have of Coachella. If you're tired, exhausted, hot, and in dire need of some fresh air… head on over to the Do Lab. Not only does the Do Lab feature weird characters spraying you with these strange, misting guns (pictured above), but they also have great music from underground DJs. For example, I was cooling down at the Do Lab when I discovered Tokimonsta, in 2015. Tokimonsta brought out Anderson .Paak, and then I realized how awesome Anderson .Paak was. The moral of the story is that you can discover a lot of new music. And, the Do Lab is a pretty spacious place compared to the other stages, which can only mean one thing: more dancing!
That's all I have for today, Aztecs! Be sure to wear your sunscreen, charge your phones and bring your own toilet paper and seat covers!
Ashley Bajet,
signing out.
Featured Image: The Odyssey