Tommy Ragen, Super Mars, Fever Machine, Bobbo, Buddha Trixie, and Fashion Jackson put on an electrifying performance that had kids moshing even during slow songs on February 21st, 2020.
Tommy Ragen

The opener for the show was none other than the one and only, Tommy Ragen. Now, I'm going to be honest, I only saw him perform "Extra Credit" with Eddy Allen on the guitar. This is because my Uber driver, a.k.a one of my best friends, Natassja, was running late like always. However, even with only hearing one song, I can say I had a smile on my face the whole time. Ragen was jumping around the stage like a little Travis Scott rapping lines like "You just want me for my knowledge, good luck getting into college." With that being said, check out his new album, Heart Emoji, featuring tracks like "Heart Emoji," "Nightmare," and "Coming Home".
Super Mars

This was Super Mars' debut show starring Niko Sitaras, Xander Sitaras, and Will Mino. They are an up-and-coming band with a unique rhythmic sound that definitely got the crowd feeling intergalactic. But in all seriousness, I am interested to see what 2020 has in store for this group.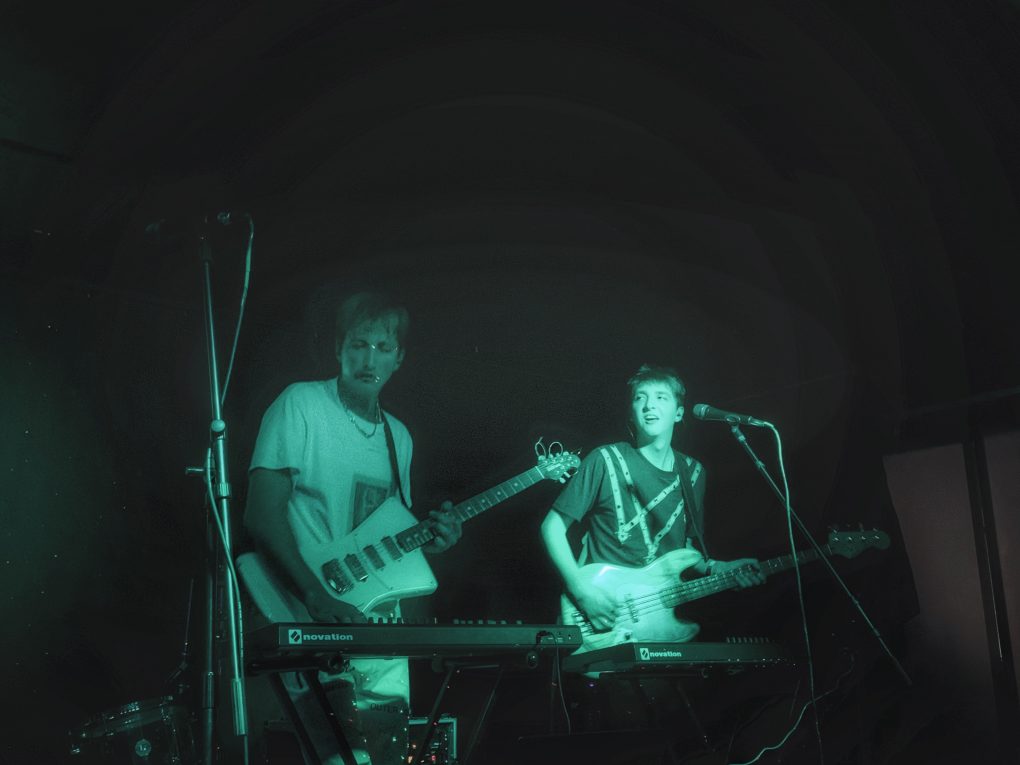 Fever Machine

Fever Machine set the stage with their ambient, chillwave songs featuring Crystal Mendoza, Bijan Farahani, Marv Jimenez, & Jovan Gael. Their mellow vocals combined with their dreamy retro pop sound on tracks like "Typo" and "You Lost It" had the crowd hyped and entranced. My favorite moment from their setlist was when they covered "Hold On, We're Going Home" by Drake featuring Majid Jordan. It was refreshing to hear their take on this classic song. I remember swaying to Mendoza's vocals with my friend as we poured our hearts out singing the song. They performed a total of seven songs which included "Blue & Pink," "Along with the Tide," "Grounded," and "It's Something."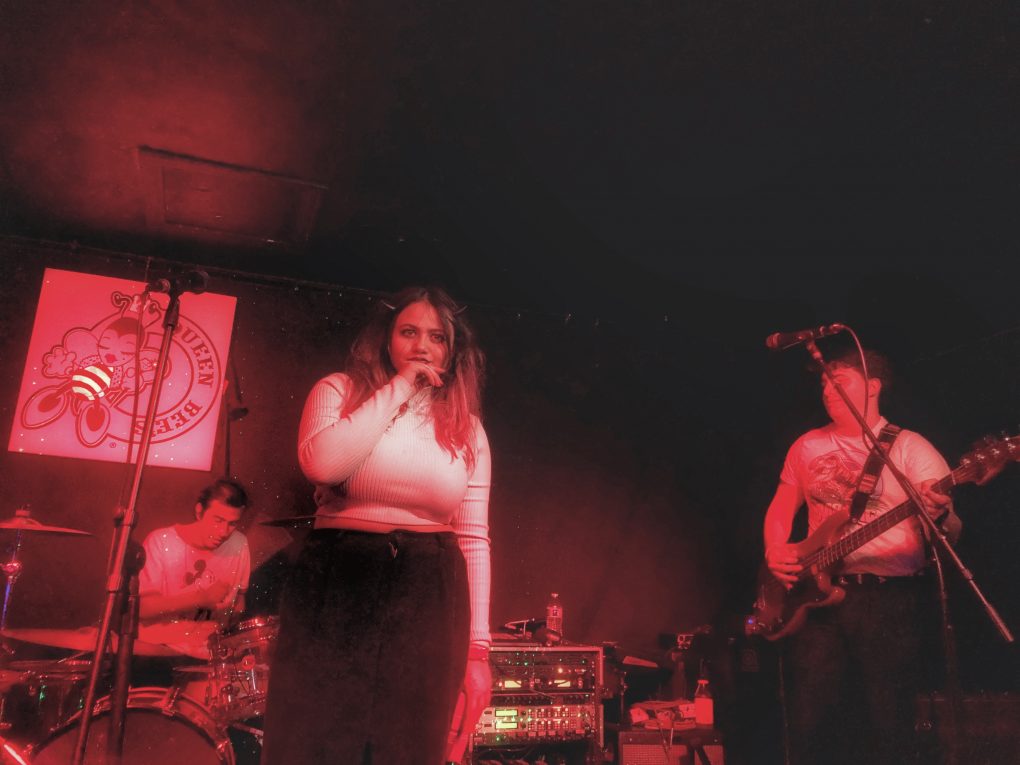 Bobbo

When Bobbo and his band (Santino Arellano, Joey Nourani, and Owen Bagstad), hopped onto the stage, never in a million years would I think I'd be writing a review on a band with two kids that went to my middle school and high school. When I saw bassist, Joey Nourani, I remember being confused and screaming "Joey!". Luckily, he recognized me and waved back, saving me from embarrassment. The band's versatility was displayed during their performance as they went from singing "Prom," a ukelele-heavy track, to "Bubblegum," a song reminiscent of the bedroom pop aesthetic. The collective performed a total of seven songs which include "Happy 4 U," "Christmas in July," "Feel Anymore," "Lazy Bones," and "Aphrodite."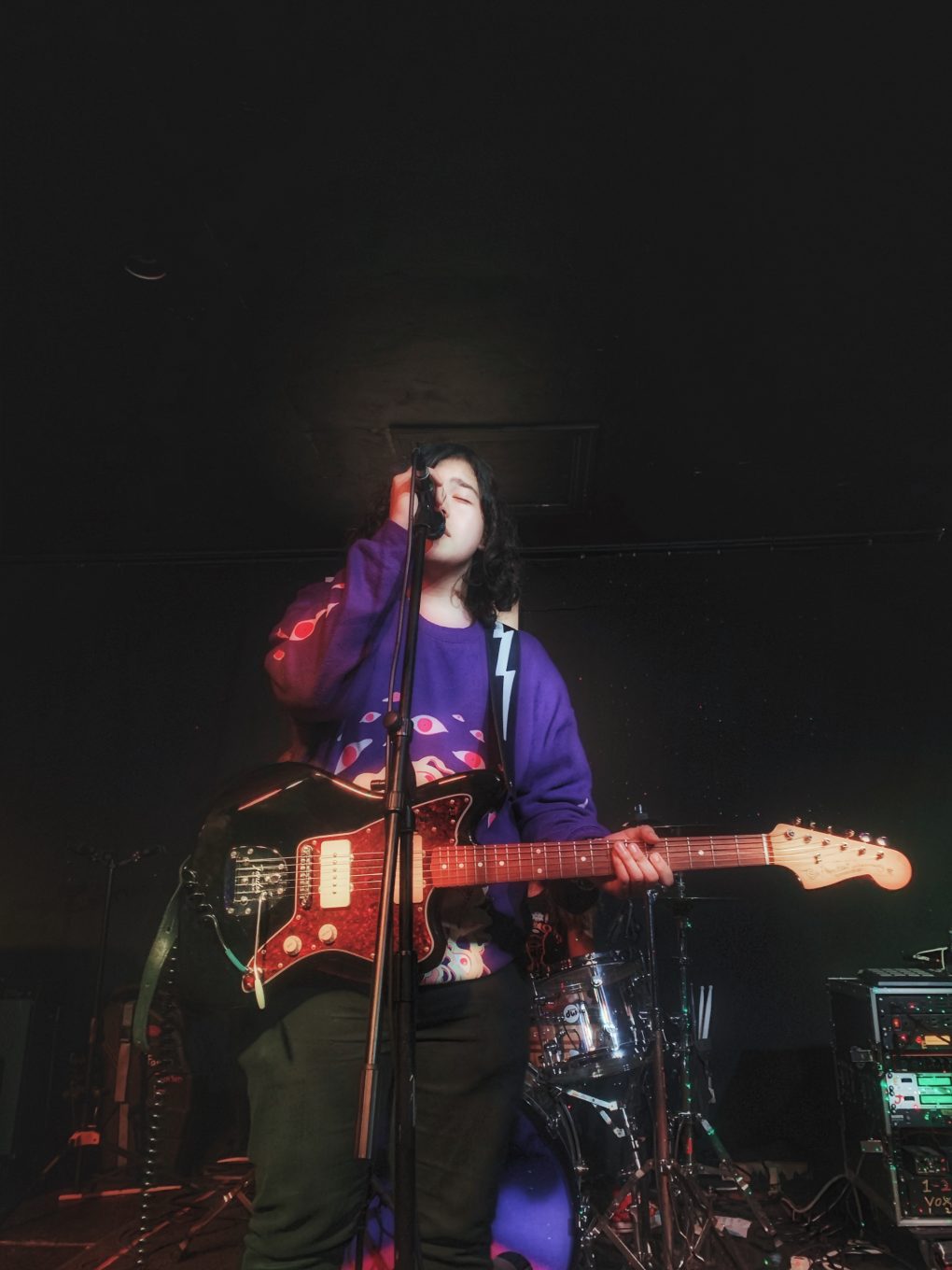 Buddha Trixie
For me, Buddha Trixie was definitely the wild card. The group consists of Andrew Harris, Daniel Cole, Dennis Moon, and Kenzo Mann. While getting setup, I distinctly remember Moon walking on stage with no shoes and Cole coming on stage with a half tied ponytail showcasing his vibrant blue hair. At this point, I had no clue what I was in for, but I can say I was pleasantly surprised. With high energy records like "Stay" and "Worship Me," people were moshing and crowd-surfing from left to right. At one point, they sang a portion of "My Sharona" by the Knack. Honestly, I wish they actually covered it, but fingers crossed after writing this maybe it will happen. The group even performed an unreleased track, and by observing the crowd's reaction, hopefully, it will be released in the near future. The band performed a total of seven tracks (this seems to be the magic number throughout this article) including "Real," "Dream Daze," "Nobody Hangs Out," and "99¢ Tacos."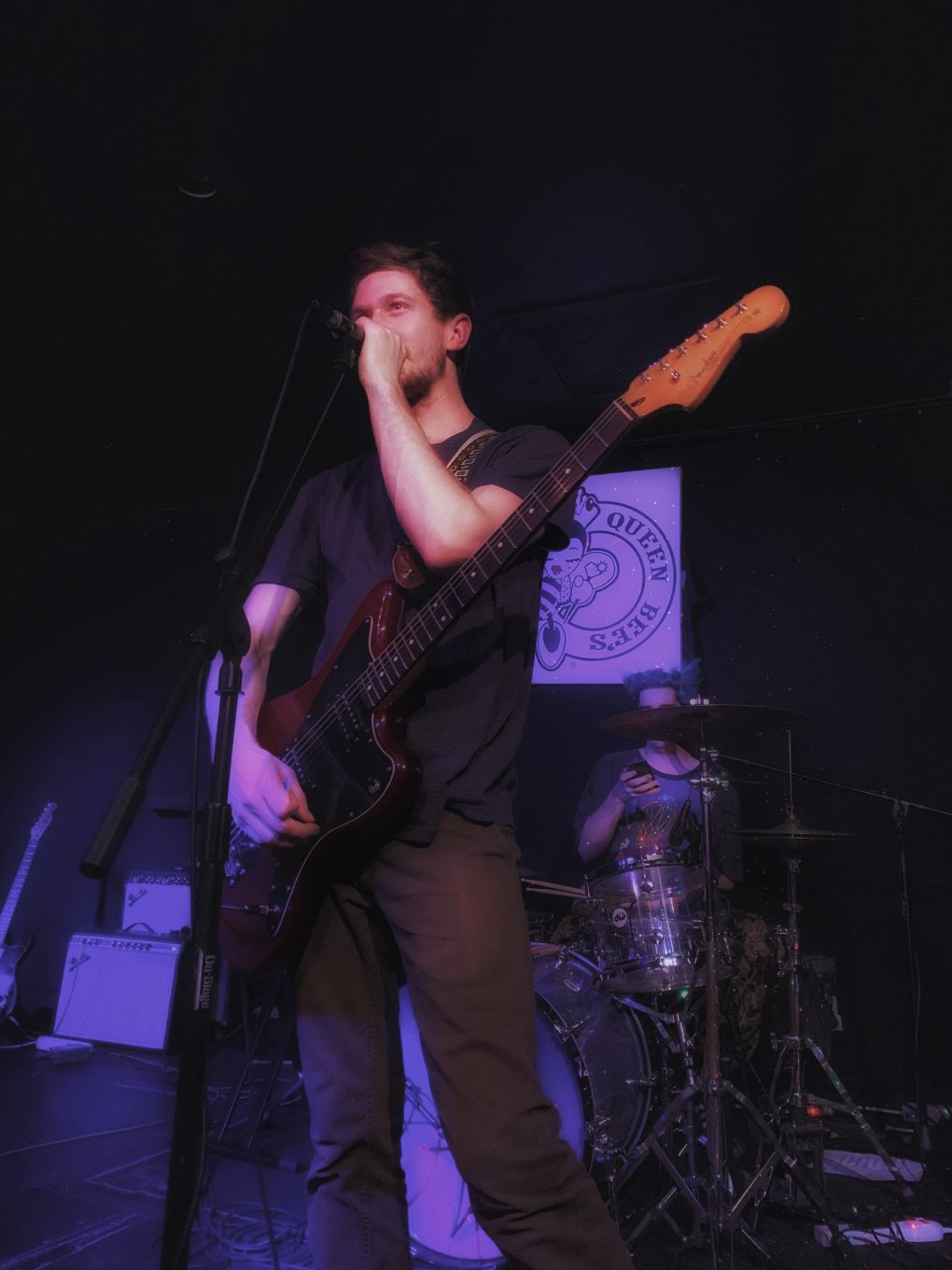 Fashion Jackson
The headliner for the night was Fashion Jackson. The group consists of Sterling Gietzen, Eddy Allen, Jake Nuffer, and Shawn Gardner. The band describes their music as "elevator music you can twerk to" with influences ranging from Prince, the 1975, and Michael Jackson. The first time I saw them perform was at the 91x show back in December as they opened up for iDKHOW, Catfish & the Bottlemen, and the 1975. It was interesting to see them perform in front of hundreds of people at Pechanga Arena and then see them play in a much more intimate setting at Queen Bee's.

The whole room was filled with euphoric energy. One of my favorite moments was when they sang "Cinnamon Burn," a crowd favorite that they always forget to sing. My friend and I were screeching lyrics, "I guess it's my turn to go down, you left a cinnamon burn in my mouth." I was so excited they sang it as they did not back in December at Pechanga.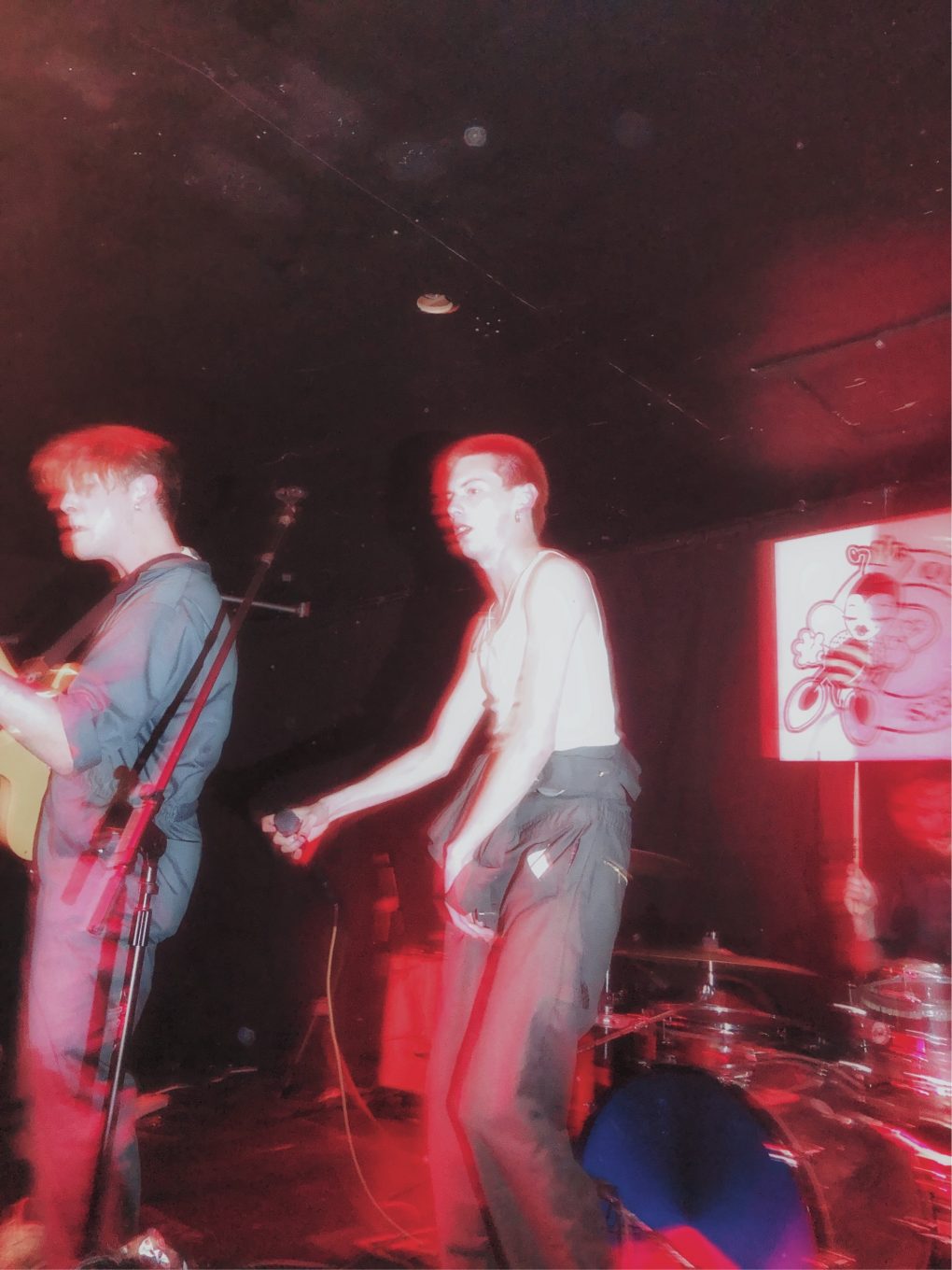 Another moment I loved was when the band was performing "All Night" with friends, Pyramid and Doctor Savvy. I remember Pyramid jumping into the crowd as he surfed through the sea of hands. At one point I somehow held him up, and instantaneously got punched in the cheek. I felt my hands shaking and my body immediately just gave out. Next thing I knew, he was on the ground (sorry about that). Some of the songs Fashion Jackson performed include "Gossamer," "Donuts," "Motor Oil," "Honda," and "Club Marina."
I had a lot of fun at this show and I discovered some local artists that I never would have heard about otherwise. I suggest checking out everyone who performed, and supporting your local artists wherever you may be!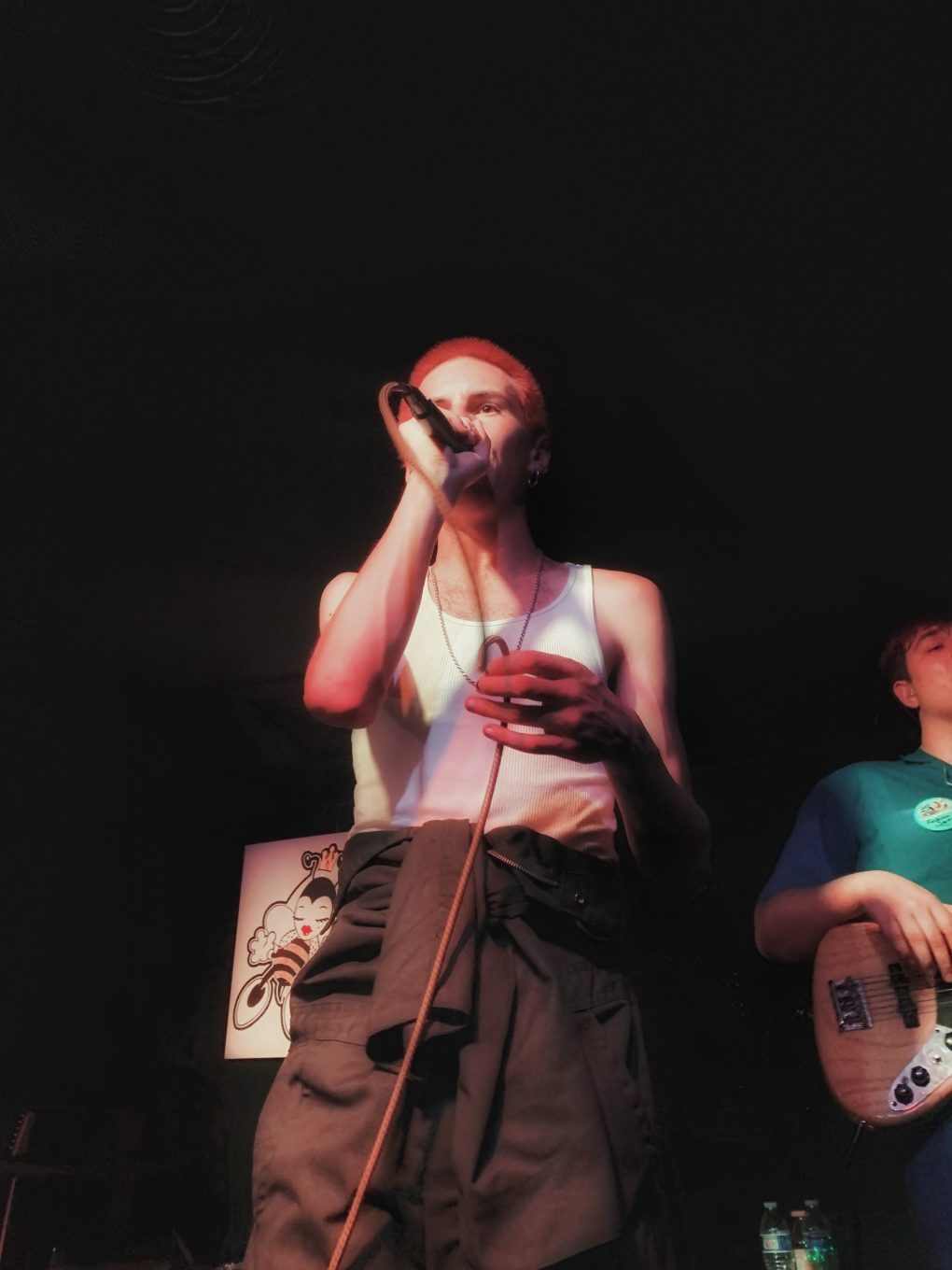 Written By: Nyah Brooks (@thatmusicshow)
Photos By: Natassja Casillas and Princess Labrador