Food holds a very special place in my heart since I'm a Taurus, Italian, and a Chicago Native. These past 3.5 years of school have allowed me to find some of my favorite places to eat in San Diego, and I thought I would share them with you all! Today I would like to honor my top 5 places to eat in San Diego.

My number one absolute favorite place in San Diego is Sushi Diner 2. It is located off of Friars Rd, so it's extremely close to SDSU. Sushi Diner 1 is the same thing but located a little further from College Area off of Mesa College Dr. The beachy décor makes you feel like your toes are in the sand and the sushi is out of this world. My favorite roll to get is the Shrimp Lovers Roll which includes shrimp tempura and crab in the inside and cooked shrimp, avocado, and fresh salsa on the outside. There are so many options to choose from, so you really can't go wrong with anything. The fish is always fresh, and the prices are super affordable. If you are a fan of sushi, this is the place for you!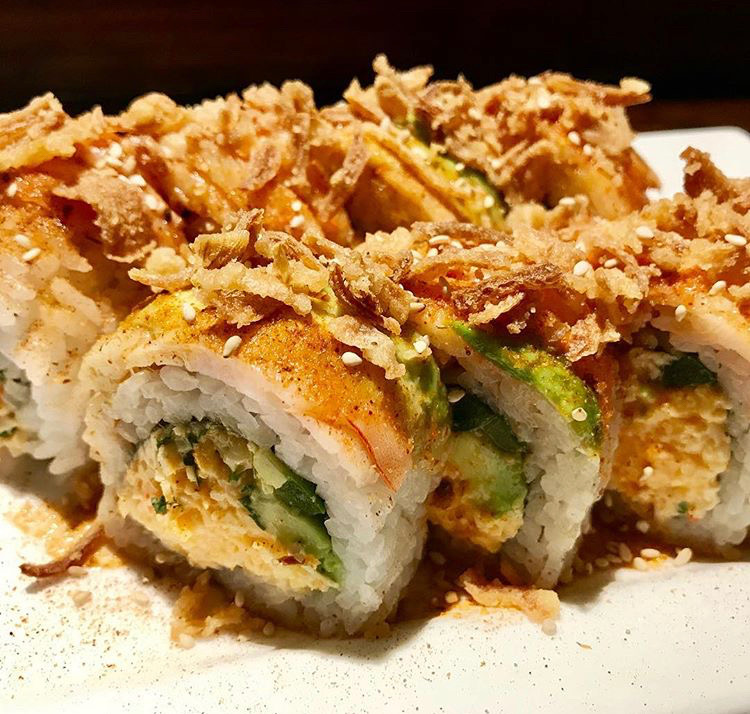 If the sound of paninis and brick oven pizza excites you, then you need to immediately stop over at Pappalecco. The closest location to SDSU is in Kensington, but they also have locations in Little Italy and Hillcrest. Some of my favorite items are there are the brick oven pizzas, fresh paninis, and creamy gelato. Every time I have visitors in town, I make sure I stop here! The location in Kensington offers a cozy atmosphere that really makes you feel at home. All of the staff members make an effort to get to know your name and they are all super friendly. This is great place to go to is you want fresh Italian food, wine, and a good time! Fun fact: the pizzas are half off on Tuesdays at the Kensington location to my knowledge! 
TJ Oysterbar is a place in San Diego that everyone needs to try at least once in their life. The authentic Baja seafood taste with turquoise walls will take you far away. Customers are able to experience traditional seafood with a new modern take without having to cross the border. Not only is the seafood flavorful, but the micheladas are to die for! I recommend going with a few friends, so you try as much of the food as possible! TJ Oyster Bar has three locations in Chula Vista, so find the one that's right for you!
If you're anything like me, breakfast is my favorite meal of the day. Kono's café in Pacific Beach is a must if you enjoy food with a view. Locals line up every day to come to this oceanfront surf-themed diner. I'm a big fan of breakfast burritos and they offer 5 different egg burritos that are all delicious! If you dine in, you can have a front seat view of Crystal pier and the surfers since they have a dining section overlooking the beach! There is a coffee stand right outside adjacent to the boardwalk, so you don't have to wait in line to get your latte!
Last but not least, Extraordinary Desserts is a must to try. I have a major sweet tooth and I like to indulge from time to time (maybe 4 times a week but whose counting). Extraordinary Desserts isn't any ordinary dessert shop – hence the name. Every dessert is perfected to be beautiful and taste like heaven. I don't even have a recommendation on what to get here because everything is that good. Each dessert has its own personality whether it is decorated with chocolate shavings or filled with colorful flowers. There are two locations: Little Italy and Bankers Hill. The line can get a bit long to order, but this is worth the wait!
I know I put my top 5 places to eat, but there are so many more! I recommend following different San Diego food pages on Instagram so you can get some more inspiration. I'm always looking to try something new and San Diego always has just what I'm looking for.
P.S Don't forget to keep up with Sunflower Hour!
Written By: Nina Capuani
(Photos taken from the restaurants websites and Instagram's)