A road trip to remember: travelling from desert to desert, we traversed a great Spring Break!
This past Spring Break two friends and I ditched the traditional college affair (going to Cabo and getting drunk for a week) and decided to get in touch with Mother Nature. We rented one of those colorful hippie vans and had absolutely no plans for the week but it was a freaking blast.
On the first day of our escapade we had to take the train to Los Angeles to pick up Gidget(our super cool surfer van). After we picked her up, we got some yummy vegan food for lunch and headed to the grocery store. By the time we were done it was about 7pm and we were headed for the desert! We had planned to go to Arizona for the first night, but we were just too exhausted to make the trip that late, so we camped out in a random parking lot in the middle of Joshua Tree, CA. It wasn't necessarily what we had hoped for, but it worked out in our favor.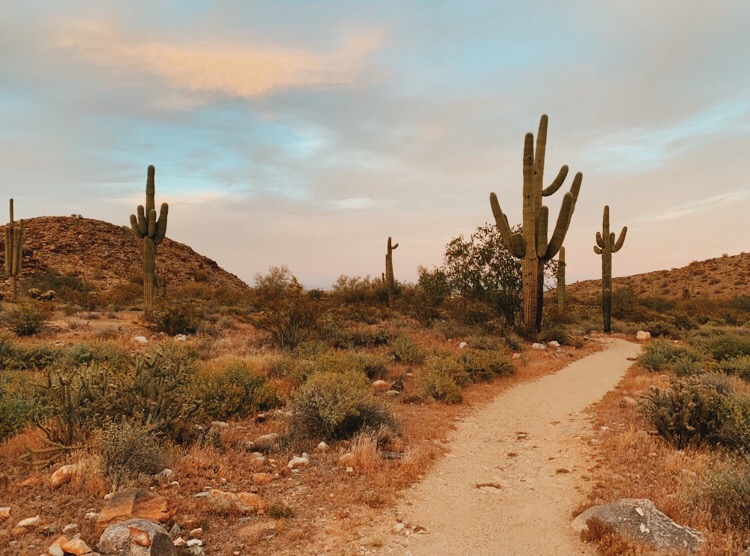 When we woke up the second day we couldn't wait to go to the Sonoran Desert!
(Our Uber driver from when we went from the train station to get our van had told us that we should go to the Sonoran in Arizona). After a few hours we had arrived to what we thought was the Sonoran, but it was really just a dirt road in the middle of nowhere Arizona. We concluded that the Sonoran isn't a destination, but a massive desert that has an area of 100,000 square miles. The other two girls were from Maryland, so this wasn't common knowledge for any of us. Note to self – do some research before driving to another state. After feeling like fools, we found a real camp site that we stayed at for the next three nights. We really enjoyed our time in Arizona and we did some pretty spectacular hikes that we had no idea even existed, for sometimes being lost somewhere unfamiliar can bring you great treasures.
We went back to Joshua Tree for the the last two nights of the trip.
The first night we couldn't find a camping spot, so we asked this man if we could share one with him and he thankfully let us. He was a really cool guy that made us a bonfire and everything, and it turns out he is a film writer who has worked on some movies like The Terminator. It was nice to be out and about in nature with genuine kind-hearted people. For the duration of our time there we did a few more cool hikes and saw some massive rocks. Needless to say, our Spring Break was filled with great 6-hour work outs.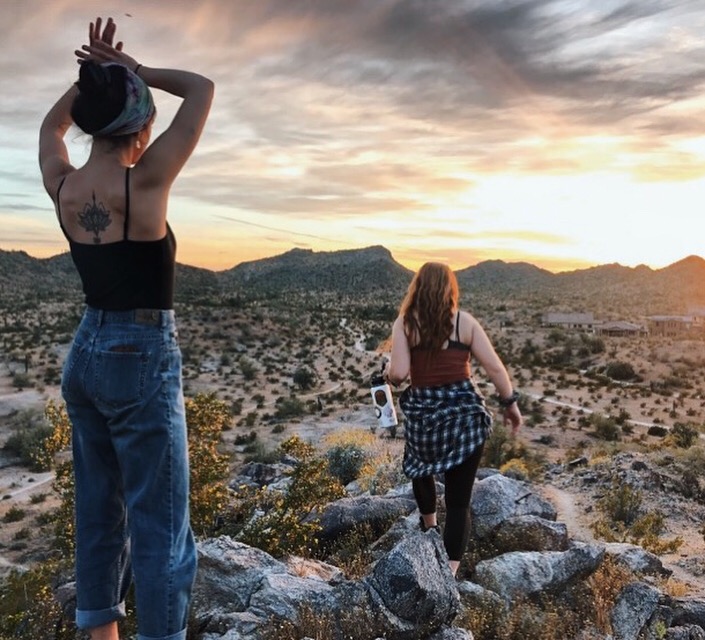 My favorite part of the trip was being able to enjoy the wonders of the world with two of the most awesome girls I know. We spent our nights under the stars listening to Fleetwood Mac with lots of wine and even more laughs. We had no plan at all, and I think that's the best plan to have. I know it might have made my mother a tad bit worried since I didn't even know where I was, but we were safe and it couldn't have been better!
I didn't have the best cellphone service for the duration of the trip, so not too much time was spent on my phone. However, it was a bit stressful at times when we were lost, but we all figured things out one day at a time. It was rewarding to push myself out of my comfort zone for a bit since I plan out almost everything. I learned a lot about myself during this week and I believe everyone should experience something like this at some point in their lives.
This trip will always hold a special place in my heart because it was the first road trip I have ever done and every moment of it felt like magic. In the desert you really can remember your name cause there really ain't no one for to give you no pain.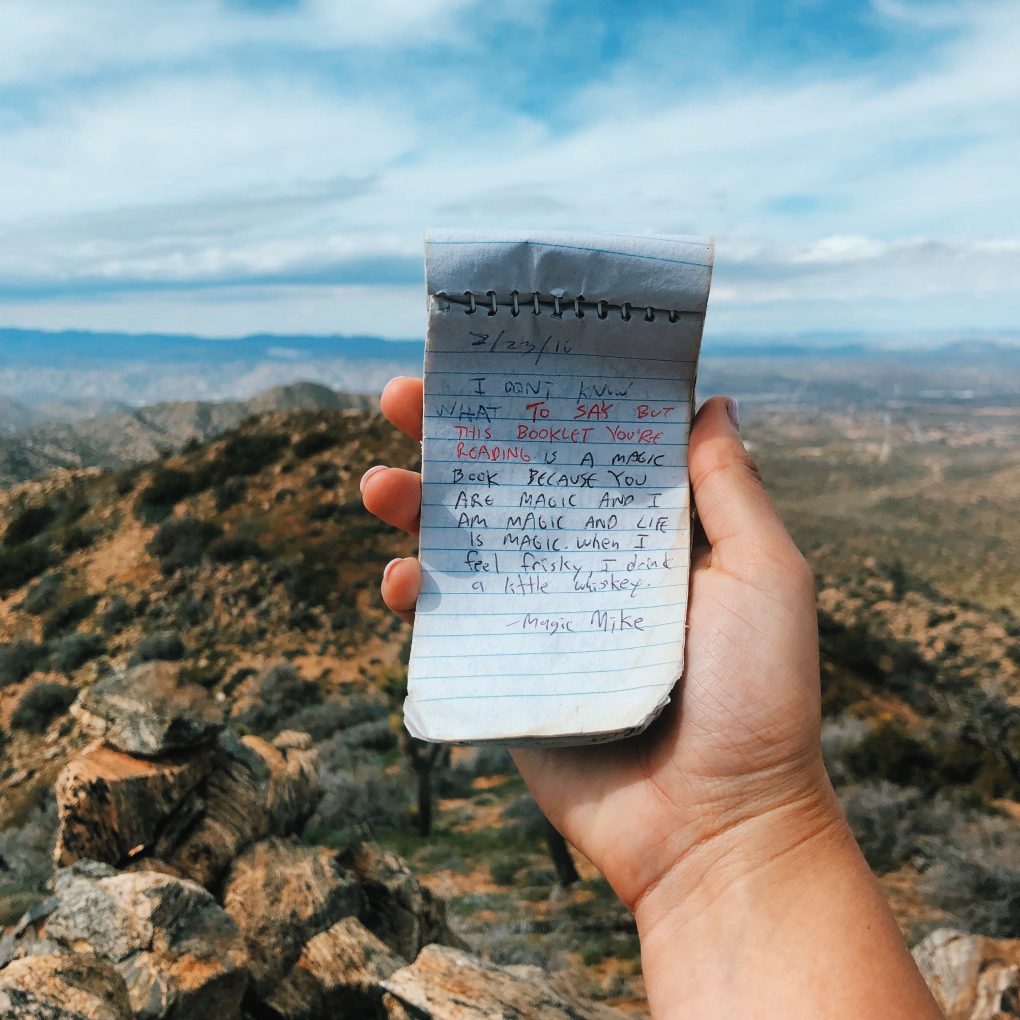 Written by: Nina Capuani