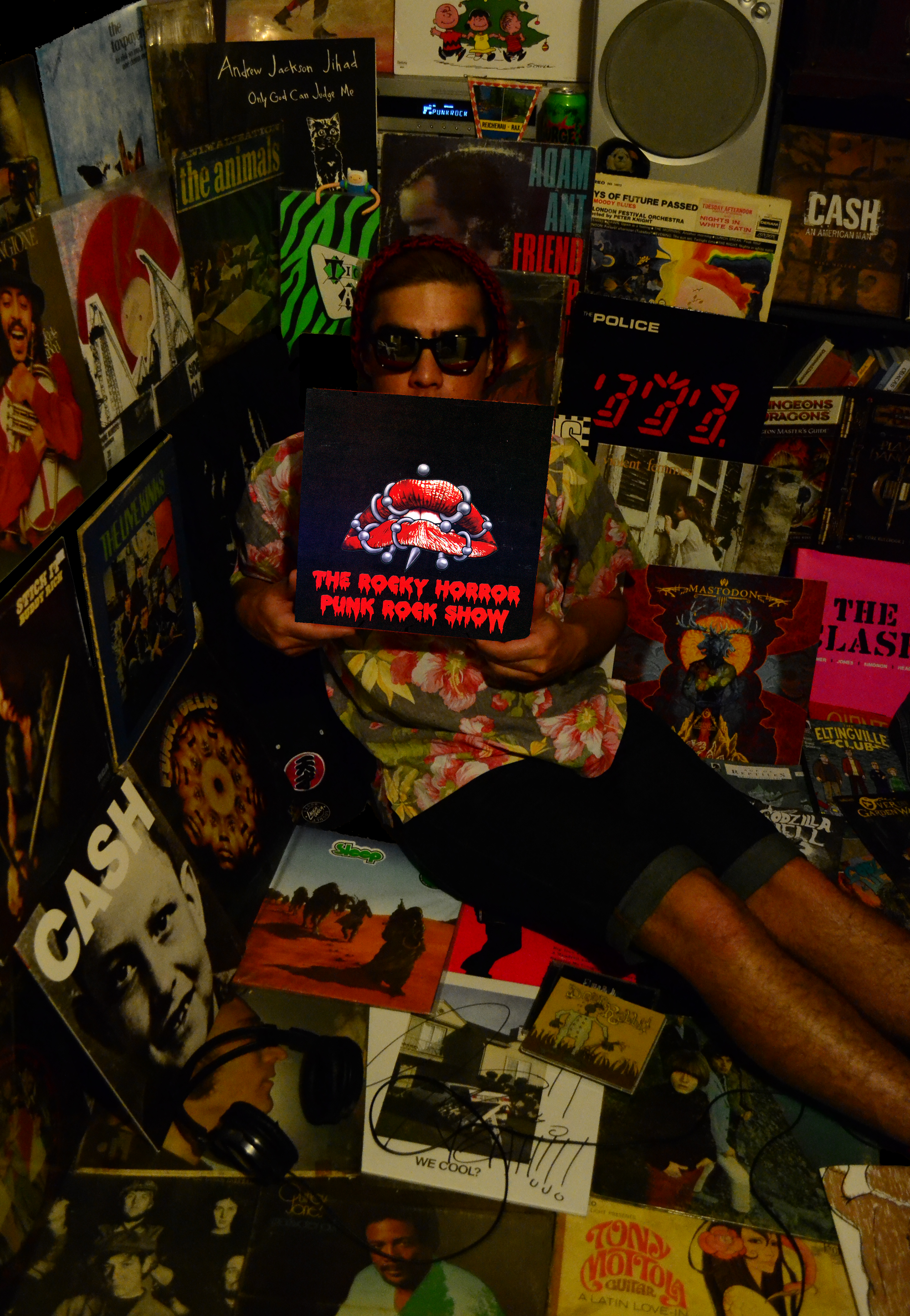 Hey there ghosts and ghouls, its time for another Souvenir of the Week! Since Halloween is such a big deal where I'm from, the land of Punk for those of you who are new here or those who somehow forgot, that I figured I'd do something special for this spooktacular month. All of the souvenirs this month will be from my hidden stash of Halloween supplies, all aimed to help get you into the holiday spirit and give you a break from the usual Thriller, Spooky Scary Skeletons, Monster Mash, and Werewolf Barmitzva dominated playlists. Without further ado here's the first scary souvenir, the compilation/cover album The Rocky Horror Punk Rock Show.
The Rocky Horror Punk Rock Show is a compilation album which was released in 2003 and if you haven't already figured it out, features the songs from the cult classic The Rocky Horror Picture Show. For those of you who have never seen it, this film is a campy musical about the misadventure of a innocent young couple who stumble upon the castle of the mad scientist Dr. Frank N. Furter. This film has been pretty much playing in theaters as a midnight event all over America for so long now that I'm sure that if you haven't ever seen this movie, you've at least heard about it. If you've seen the movie then I'm sure you'll enjoy this album but even if you have never seen the movie, you can still enjoy this album due to how great a job the artists did at covering and adapting the songs to the punk sound.
There are 19 different punk bands on this album including the likes of Alkaline Trio, Tsunami Bomb, Swingin' Utters, The Groovie Ghoulies, The Ataris, and Big D and the Kids Table. Each band covers one song, so there is a real variety in regards to style from track to track. For example, the track Once in a While covered by Big D and the Kids Table has a very dub/reggae sound to it while the track Eddie's Teddy covered by Swingin' Utters has a classic punk rock sound to it. Pretty much all of the bands do a great job of retaining the original feeling of each song while adapting it into their own style and often adding that high energy punk is known all to well for.
My favorite tracks are Hot Patootie (Bless My Soul),  Once in a While, The Time Warp, Planet, Schmanet, Janet , and I Can Make You a Man. To be honest I've never really been a big fan of the movie itself, but I honestly do enjoy this album especially during this time of the year. With enough variety and energy this album could probably be played in its entirety at a Halloween party without things getting stale. However you listen to this album, I'm sure you'll enjoy it even if just for the novelty or the season. Thanks again for reading and I look forward to seeing all you goblins and gargoyles next time!
Photo credit: http://www.rockymusic.org/showimage/07af89f188ffcbb79485db6fb1a72cc9.php