JAWNY, the self-described "sad boy" singer-songwriter, is continuing the narrative as
he is gearing up to release his long-awaited debut album, which is set to arrive on
March 3rd of this year. The 27-year-old sensation, who rose to fame in 2019 with his hit
single "Honeypie" has been teasing fans with snippets of his new music for months.
Now, with the announcement of his upcoming album, it's never fair, always true, fans
are eagerly awaiting the release of the full project. The album is said to reveal a mix of
different sides to JAWNY's songwriting capabilities, he shares with us his motivation
behind the process, explaining that he wanted to make the "dream record" he wished he
could have created when he was younger, and do it in a way that "start[s] super happy,
super tongue and cheek, super indie, super fun, and then somehow by the last song
you've somehow gotten to the saddest place you could ever possibly get to as a human
and it all makes sense." Additionally, JAWNY wanted to ensure the album was a
"cohesive body of work that all had a through story line and [didn't] just sound like a
bunch of songs thrown together and called an album." After taking a long time to
complete, he is proud of the final product and excited for the world to hear it.
JAWNY has already released two singles from the album, "true" and "strawberry
chainsaw," and both have been met with critical acclaim. The tracks are noted to be
upbeat and full of emotion. The album will also feature a collaboration with artist Beck,
who has supported JAWNY in his music journey.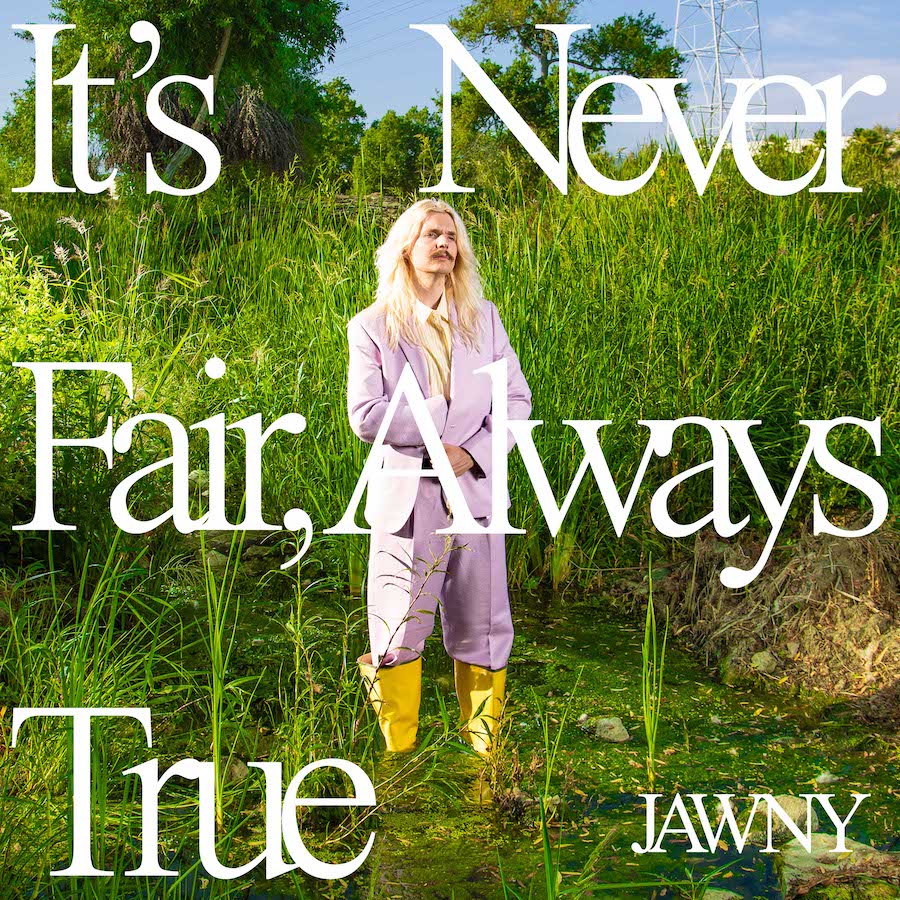 In a recent press release, JAWNY shared with our outlet that he hopes the album will
"have a song for whatever mood someone is in that day or whatever someone is going
through. JAWNY's aim for his discography is to provide music for all kinds of emotions
and experiences that can be shared by many. He wants to craft stories that can apply to
multiple people, irrespective of their backgrounds and feelings.
JAWNY's approach to songwriting is highly unique. He prefers to "fake a song into
existence" rather than take influence from what is currently trending in the music industry. He puts a lot of effort into his lyrics and often tells stories in his songs. He also
makes sure that the music he creates is authentic to him, rather than trying to copy
other artists. The result of JAWNY's hard work is his debut album, it's never fair,
always true. It is a collection of songs that range in sound and have something for
everyone.
JAWNY's upcoming album is sure to be a hit and will surely cement his status as one of
the most exciting new artists of the year. Fans can look forward to hearing more from
JAWNY in the coming months and an opportunity to see him perform live as he takes
the stage on March 3rd in San Diego to kick off his North American Tour.