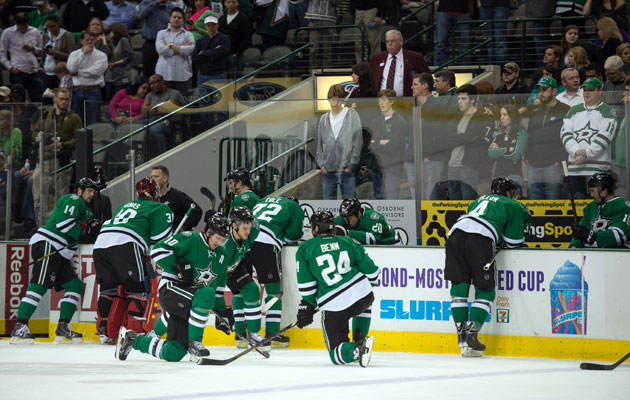 Monday night's game between the Dallas Stars and Columbus Blue Jackets had to be postponed due to forward Rich Peverley's sudden collapse.  The move by the NHL to postpone the game was just a classy move and really shows that the NHL takes these occurrences seriously.
As a Bruins fan, Peverley will always be a Bruin to me.  I'm praying for him.  He is scheduled to have season-ending heart surgery.
This same exact thing happened to defenseman Kris Letang of the Pittsburgh Penguins earlier this season, albeit off the ice.  Letang suffered a stroke and is now on injured reserve.
On top of this, OHL player Terry Trafford's body was found dead in his car in Michigan.  Trafford was a forward for the Saginaw Spirit.
Just a very depressing week for the hockey world.  In times like this, we all need to come together as hockey fans and realize that even though we may be fans of different teams, we are all fans of the same sport and we need to come together to pray when it's necessary.