Yo yo yo! This week I want to introduce you all to Snoh Aalegra, a soulful Swedish singer with an undeniable hip hop vibe and beats to match. Snoh began writing and performing songs when she was only nine and liked to perform them in front of her family and friends. So did I, but I guess I didn't impress anyone as much as she did.  Snoh has said that movie soundtracks highly influenced her her music and performances. At 14 she decided to pursue a music career and thus began the adventure. Yas queen!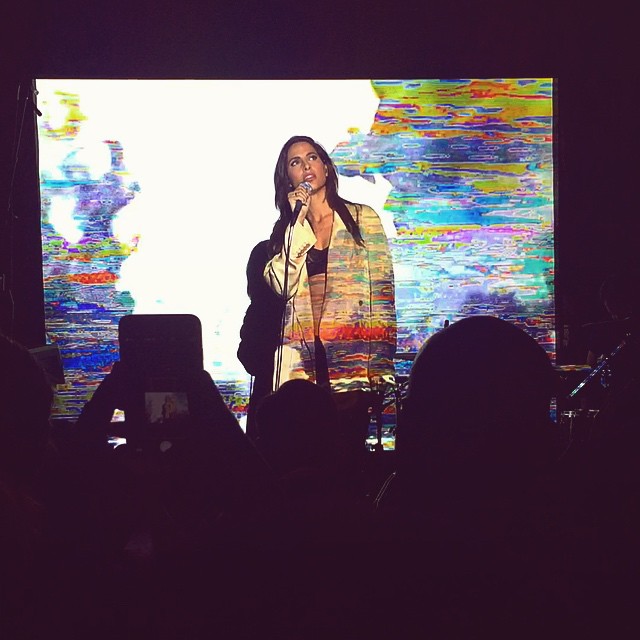 Photo via flickr by MdotDIZZLE11
Because Snoh started her career so young the music industry, as it usually does, tried to define her and mold her into a certain type of musician. She has worked very hard to define herself as an artist in an industry that tries to define the artists themselves.
Snoh has been working closely with music producer No ID for the past two years. No ID is a well known music producer who has worked with many hip hop artists such as Nas, Kanye West, Kid Cudi, Jay Z, Common and the list goes on. His blending of many genres mixed with Snoh's soulful singing is just the perfect mix! She has worked with other hip hop legends such as Rza who produced her 2015 single Emotional, the link is below. Press play dude, it's good stuff.
Snoh Aalegra's pursuits to define herself as an independent artist are highly expressed in her newest "mini album" Under the Influence released a little less than a month ago in April of 2016. Having total control of your image and sound as a musician may be difficult, but Snoh exemplifies someone who keeps fighting for that right. You go girl! Her new EP is linked below and it's amazing! Hope you enjoy her music.
[soundcloud url="https://api.soundcloud.com/playlists/213317914″ params="color=ff5500&auto_play=false&hide_related=false&show_comments=true&show_user=true&show_reposts=false" width="100%" height="450″ iframe="true" /]