From nostalgic family-friendly programming to competition shows and documentaries. Here's what I've been watching during the quarantine.
Like everyone else, the KCR Staff has been self-quarantining, hunkered down in our respective living spaces, carefully planning grocery store trips, and six feet physical distancing self workouts in our neighborhood. And like everyone else, I've been watching a lot of shows during my downtime to distract, pass the time, or simply unwind. Now that the fall semester has wrapped now's the perfect time for some new shows. Think of this as your guide to your next binge-watching session.
Jack Ryan [Action] (Amazon Prime)

In this Action Spy Thriller, Jack Ryan (played by John Krasinki), based on the character of Tom Clancy, follows a C.I.A. analyst. In the first season, we are introduced to Jack Ryan as he is moved from his desk job to fieldwork after uncovering suspicious bank transfers. The bank transfers turn out to be carried by Islamic extremists. The second season takes a different turn and sees Jack in Venezuela's corrupt political war, which involves nuclear weapons. This show is action-packed and guaranteed to have you hooked. Jack Ryan takes you to various countries around the world without leaving the comfort of your home. Both seasons are currently on Amazon Prime for streaming. Amazon announced in April 2019; the show renewal for season 3, which is on the way.
Perry Mason [Mystery] (HBO)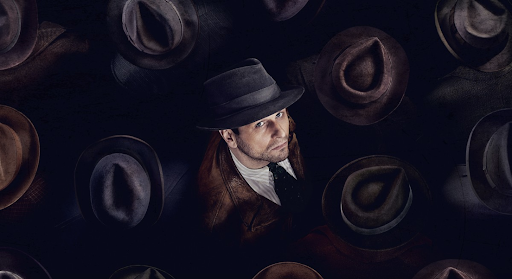 This series closes in on the story of defense lawyer Perry Mason, which is based on characters from Erle Stanley Gardner's novels. Mr. Mason is not your typical lawyer making hundreds or even thousands of dollars. Mason lives paycheck to paycheck as a low priced private investigator. He is dealing with Post Traumatic Stress Disorder from time served in the war and troubled marriage. Set in 1932, Los Angeles is booming, but the rest of the United States is still recovering from the Great Depression. A kidnapping gone wrong has Mason searching and exposing a damaged city while uncovering the truth of a horrific crime. Matthew Rhys plays Perry Mason and features fellow cast members Tatiana Maslany, John Lithgow, Chris Chalk, Shea Whigham, and Juliet Rylance. The first episode of the first season is available for free on HBO Max along with all of season 1. (HBO subscription required). Before the season 1 finale, HBO renewed Perry Mason for a second season, coming in 2021.
The Challenge: Total Madness [Competition] (MTV)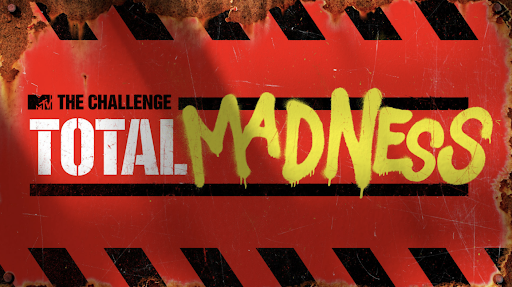 The Challenge is one show that keeps on going and let me tell you; there is no stopping this show any time soon. In its thirty-fifth season of the MTV reality competition series. The Challenge: Total Madness brings alum from The Real World, Are You the One?, Big Brother, Celebrity Big Brother UK, The Amazing Race, Survivor, Georgie Shore, Ex on the Beach (U.S. & U.K. version), Shipwrecked, and Survival of the Fittest to compete for their chance at $1 million. Locked inside a bunker, each week, contestants compete in groups or individually to avoid elimination. Challenges this season included dropping an explosion of items, drifting in cars to knock down as many things as possible, extreme swimming challenges, and endurance competitions. The Challenge will have you shouting at your T.V., cheering your favorite players each episode. You can stream the entire season of The Challenge: Total Madness at MTV.com or the MTV App from the App Store or Google Play Store (Cable login required for streaming).
Down to Earth with Zac Efron [Documentary] (Netflix)

Screenshot of Down To Earth with Zac Efron Title Card from Netflix Show
In this eight-episode web-based documentary, viewers are taken around the world with heartthrob Zac Efron. Efron and Darin Olien, who is also Executive Producer of the series, travel to various countries such as France, Puerto Rico, London, Iceland, Costa Rica, Pery, and Sardina. During each episode, they focus on the theme of travel, life experiences, green energy, nature, and sustainable living practices. You can watch all eight episodes of this informative documentary on Netflix now (Subscription Required). You can also visit the official Down to Earth with Zac Efron website for more resources and information from the first season.
White Collar [Drama] (Hulu)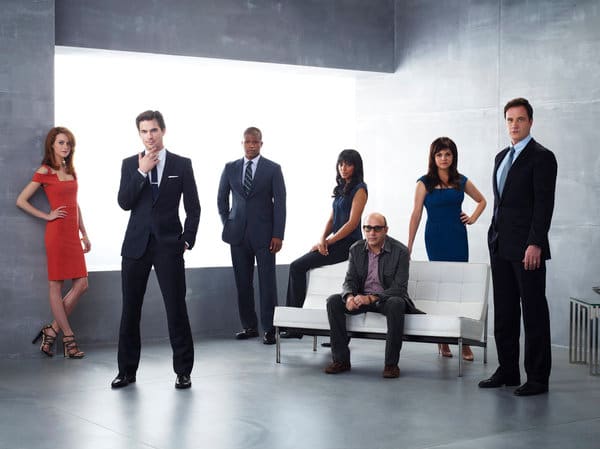 In this riveting procedural drama, forger, thief, and con artist Neal Caffery (Matt Bomer) is captured during a three year game of capture the criminal with F.B.I. Special Agent Peter Burke (Tim Dekay). Caffery has three months left of a four-year sentence decides to break out of prison to pursue his girlfriend, Kate Monroe. Special agent Burke captures Caffery again and puts him back in jail. Only this time around, Caffery strikes a deal to assist agent Burke in the apprehension of other White Collar criminals sought by the F.B.I. as a part of a new work-release program. White Collar is the perfect show to unplug to after a long day, while it is an F.B.I. show that is more on the lighter side. White Collar originally ran from 2009 – 2014 for a total of 6 seasons (81 episodes). You can watch the entire series of White Collar on Hulu* at the Hulu website or download the Hulu app for iPhone or Android. *Hulu subscription required for viewing.
Chrisley Knows Best [Reality] (USA Network/Peacock)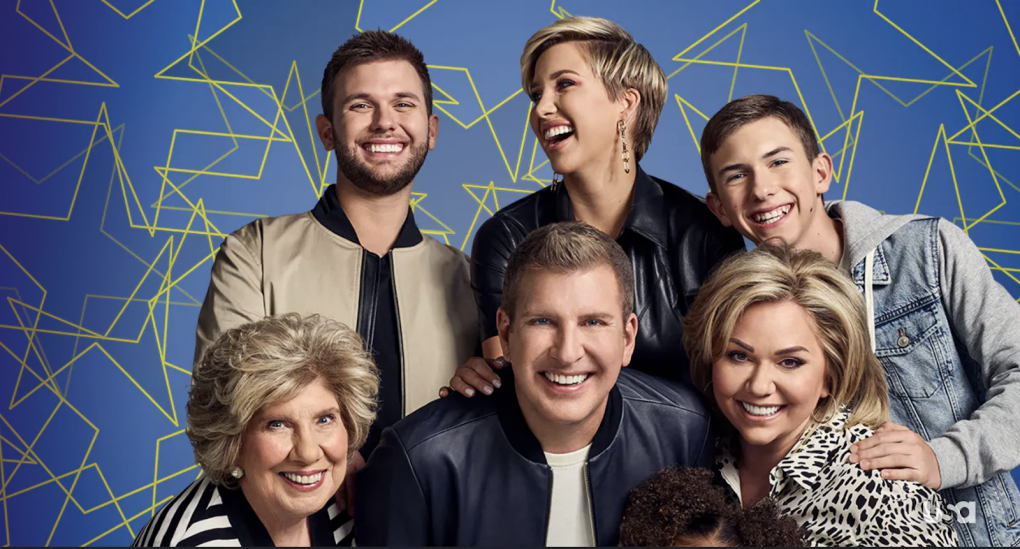 This hilarious reality show follows the life of southern Multimillionaire real estate mogul and entrepreneur Todd Chrisley and his family living an over-the-top lifestyle. Still, like any other family, there are problems and, of course, drama. Todd treats life like he does business with no B.S. and doesn't care who he gets upset with. Todd is known for micromanaging his family and the money they spend; nothing is out of order in the Chrisley household, at least to Todd's belief. Unlike other reality shows, this one feels more organic as you see everything the family is going through; Simultaneously, it is a lot more positive., there is always enough drama to leave you satisfied because what is reality T.V. without the drama? You can stream all previous episodes of Christley Knows Best on the N.B.C. Universal streaming service Peacock and catch new episodes on U.S.A. Network.
Defending Jacob [Psychological Thriller] (Apple TV+)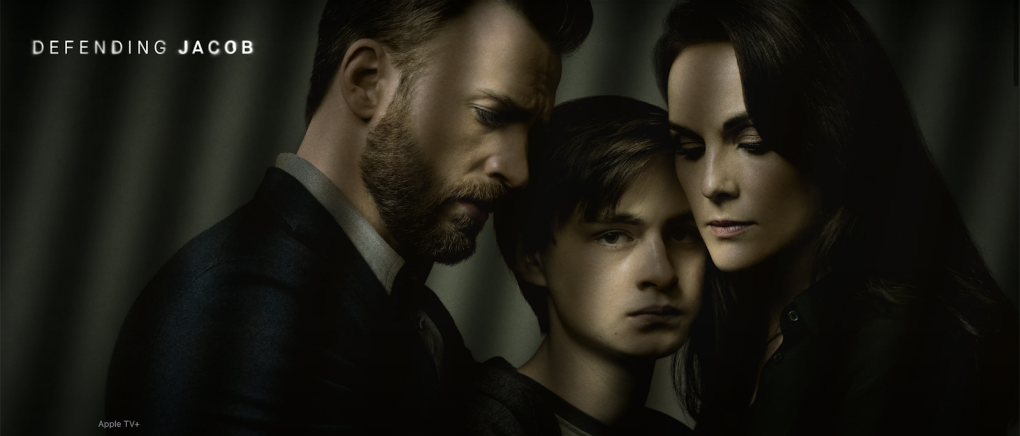 Apple TV+ launched a year ago, and I was skeptical because I thought to myself, what could Apple bring to the entertainment industry? They are known for electronics, after all. Well, they delivered and brought some solid entertainment. Defending Jacob is one of those shows that had me on the edge of my seat the entire time. This miniseries is about the barber family, whose lives are interrupted when their son is accused of murdering a classmate. The miniseries stars Chris Evans, Michelle Dockery, and Jaeden Martell. Based on the book from William Landay's novel "Defending Jacob." You can stream* the entire miniseries on AppleTV+ on your all apple products and on the Apple TV+ app through select smart T.V.s. Free trial new subscribers available. *Subscription to Apple TV+ Required
MTV Unplugged (Music/Special) [MTV]

While I have listed some great T.V. shows to check out and still have a few more to tell you, I wanted to mention MTV Unplugged. While this is more of a music special that does not have a set number of episodes released every week throughout the year, this is one of those shows that comes out as artists decide to open up to their fans. One thing that has helped me personally through quarantine is music. We cannot attend concerts in persona and probably won't be able to for the next little while, but thankful for the recorded shows and Instagram lives that some artists are hosting, but most of all, I am grateful for MTV Unplugged. For those who don't know, MTV Unplugged is a music series that showcases artists and artists on the rise in the music industry performing acoustic versions of their songs. Some of my favorite episodes include Nirvana, Pearl Jam, Shawn Mendes, Alicia Keys, and Rod Stewart. Due to the coronavirus pandemic, MTV organized an MTV Unplugged at Home special consisting of 15 episodes. You can watch these episodes on the MTV app for iPhone and Android and MTV.com.
One Tree Hill (Drama) [Hulu]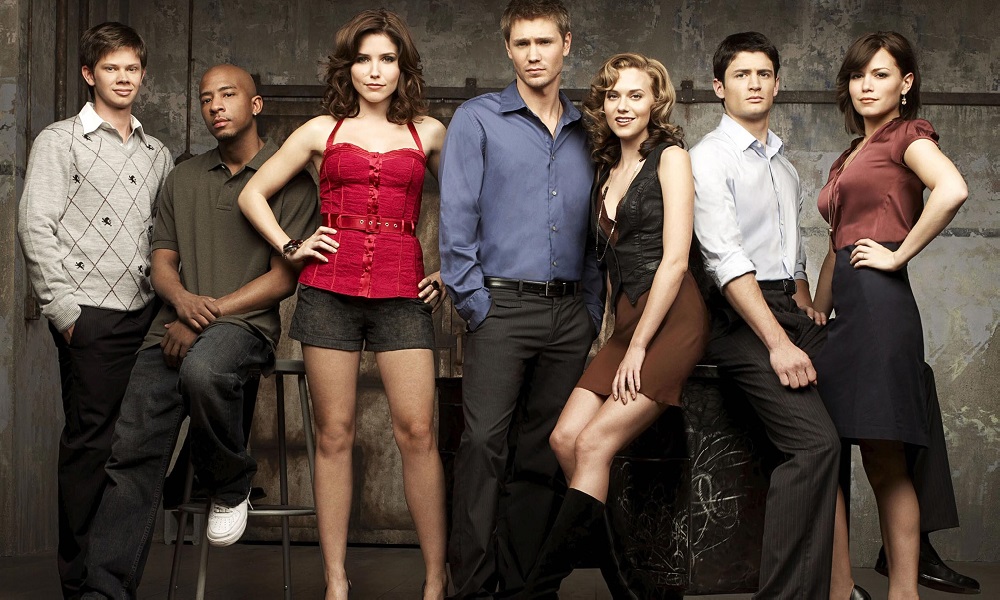 This scripted drama follows the lives of young adults work, going to school, and starting their own lives in the fictional town of Tree Hill, North Carolina. The most important thing in town is the Basketball Team, where we are introduced to half-brothers Lucas and Nathan Scott. They start as rivals but eventually repair the wedge their biological father, Dan Scott, has placed between them. Along with improving their relationship, brothers are trying to balance their work and social life. One Tree Hill originally ran from 2003 – 2012 for 187 episodes, which ran over 9 seasons. You can watch the entire series of One Tree Hill on Hulu* at the Hulu website or download the Hulu app for iPhone or Android. *Hulu subscription required for viewing. *Hulu subscription required for viewing.
Siesta Key (Docu-Soap) [MTV & CBS All Access]
From the producers of the 2004 hit Laguna Beach: The Real Orange County Siesta Key follows a group of young adults addressing problems of betrayal, love, friendship, family, and adulthood as they spend their summer in their home town of Siesta Key, Florida. MTV cameras get full access to this group as they figure where they want to go in life and, more importantly, who they are. This show will keep your eyes glued to your screens as there is no shortage of drama. You can binge all seasons of Siesta Key on MTV.com. CBS. All access, or on the MTV app for iPhone and Android
Let me know on socials which shows you check out and end up binging by hitting me up on Twitter or Instagram @MikeStarkCA

Written By: Mike Stark