Good news for bassist and co-lead singer Mark Hoppus of Blink-182. He is officially cancer-free.
The artist shared the news on his Twitter and Instagram stating "Just saw my oncologist and I'm cancer free!! Thank You God and universe and friends and family and everyone who sent support and kindness and love. Still have to get scanned every six months and it'll take me until the end of the year to get back to normal but today is an amazing day and I feel so blessed. Can I get a W in the chat?"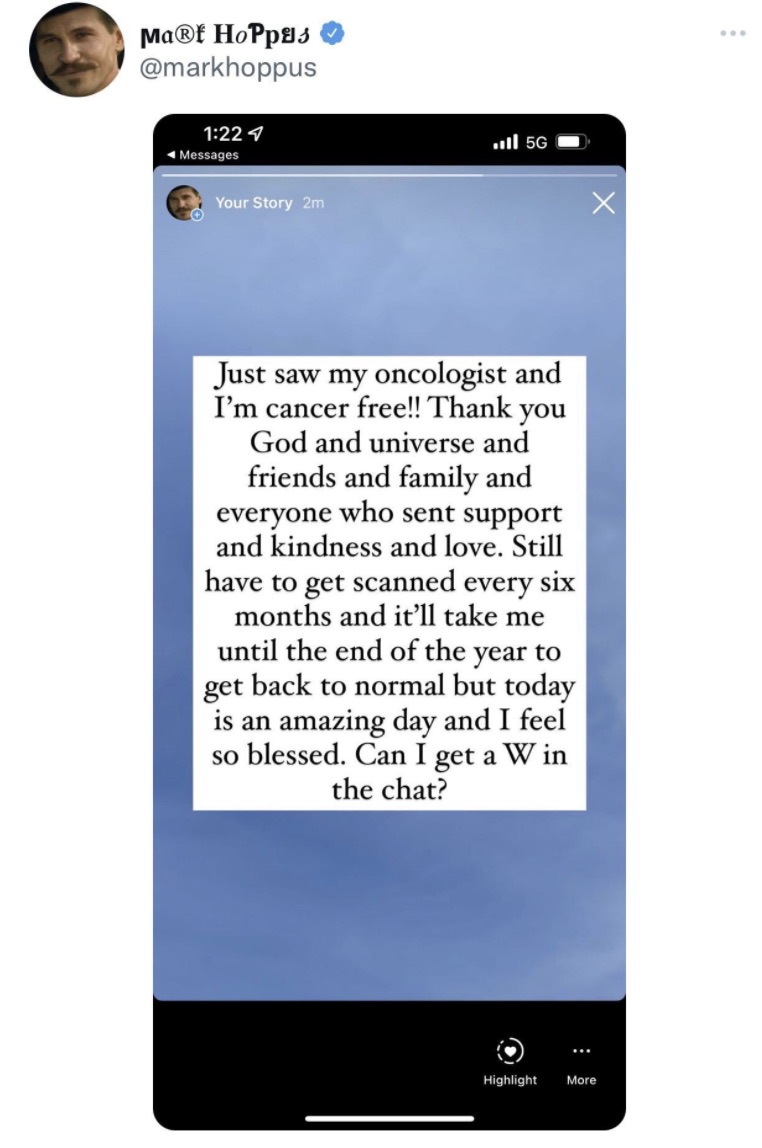 Well, Mark, you can get a million "W's" from us because this sure is amazing news!
The musician first announced his cancer diagnosis on June 23 sharing "Hopeful and Positive for a cancer-free future while still going through the next few months of treatment." Hoppus disclosed he underwent chemotherapy for three months prior to his first announcement.

Hoppus is scheduled to appear at bandmate Travis Barker's House of Horrors later this month.

Written By: Mike Stark | @MikeStarkCA