Travis Barker of Blink-182 will be hosting the ultimate Halloween event this year, complete with a powerhouse of guests.
Barker's House of Horrors Halloween is an event hosted by blink-182 drummer Travis Barker. The event this year will be virtual. The online event will see guest appearances from Machine Gun Kelly, Avril Lavigne, Blink-182 bandmate Mark Hoppus, Blackbear, Iann Dior, and Jxdn.

Allison Hagendorf and Danger Ehren from The Dingo will host the exclusive event which is broadcasting from a haunted private estate via the platform NoCap on October 28, 2021, at 10 PM E.T. / 7 P.M. PT.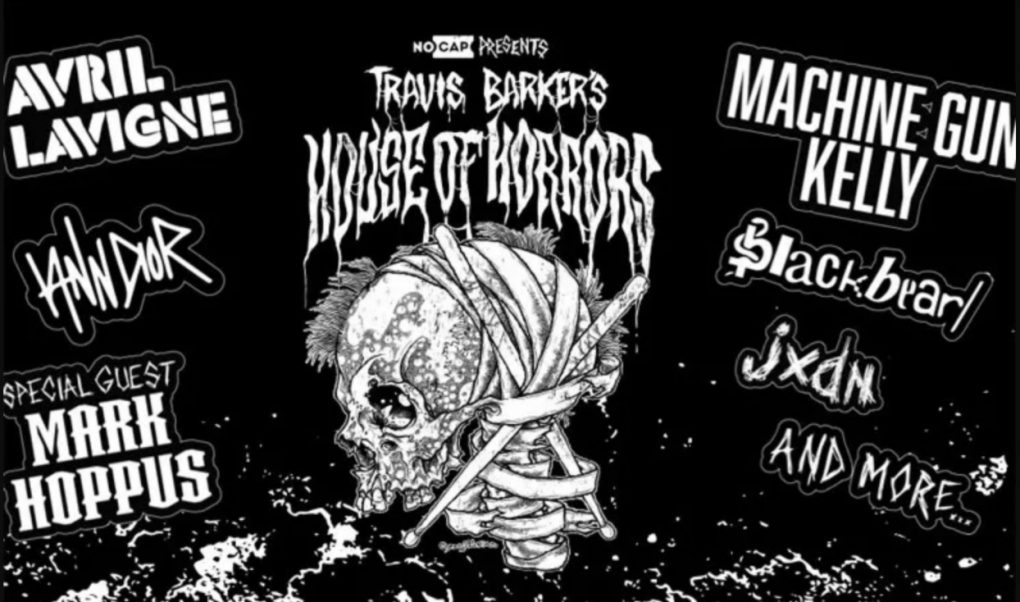 In a release from Barker, he shared "This is the concert we all WISH we could go to." NoCap is both a platform and promoter of premium live stream concerts and innovative experiences providing fans globally access to memorable performances.

The platform hopes to present live shows virtually by top talent in historic venues like The Roxy Theatre and other locations with incredible concert-quality sound and visuals. The company also offers premiere content, merchandise, VIP, and Meet-and-Greet upgrades.

NoCap worked with artists like Jimmy Buffet, Foo Fighters, G-Eazy, Kehlani, and more. Tickets for Barker's House of Horror start at $25 and are on sale at the event site VIP tickets are $35 which allow fans to sign on 30 minutes early for performer arrivals, interviews, and get exclusive access to the afterparty.

Written By: Mike Stark | @MikeStarkCA