Like hundreds of other SDSU students, I call Tijuana, Baja California, my home. As someone who has grown up in the city, I feel a Mexa obligation to share the beautiful wonders of its incredible, tantalizing food-scape. The following list contains all of my favorite places in Tijuana to eat, drink and engage in fun shenanigans. I am pretty confident that if you go, they'll become your favorites too 🙂 
To impress your friends with some seriously tasty yet classy vibes:
Caesar's
Av. Revolución 1059 Col. Zona Centro 22000 Tijuana, Baja California Mexico
Right on the notorious Avenida Revolucion, Caesar's is the place to go for a gussied up night with friends or significant others. This is probably the most notorious restaurant from the list, as it is attributed with the invention of the Caesar salad. This restaurant takes you back to 1920s Tijuana with old-fashioned, Great Gatsby vibes and a beautiful wooden bar. I recommend ordering the Duck ravioli, the marrow plate, and, well, the caesar salad. 
La Justina
Av. Revolucion 926 Col. Zona Centro 22000 Tijuana, Baja California Mexico
Aesthetically pleasing, incredible food, and out of this world beverages. There's a little more mystery to La Justina, and I don't want to spoil it so I'll leave it at that. This is the do-yourself-a-favor-and-go-kind-of-place.
To eat finger-licking Mexican Mama/Papi goodness:
Cemitas La China Poblana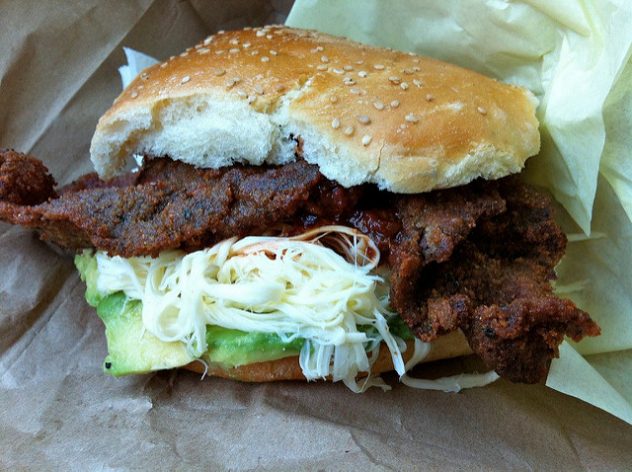 Av Miguel Negrete 924 22000 Tijuana, Baja California Mexico
Inspired by Poblano dishes from the state of Puebla, this restaurant makes unbelievable cemitas which are a 2.0 version of the classic torta. They have other dishes like mole, tlayudas, and tacos, but the real stars of this eatery are the cemitas. The bread is always fresh because they bake it in house, they put a ton of queso Oaxaca in the cemita every time, and they have avocado milkshakes. It is my paradise. TIP: order either the milanesa or lomo cemita!!
Taqueria Tres Salsas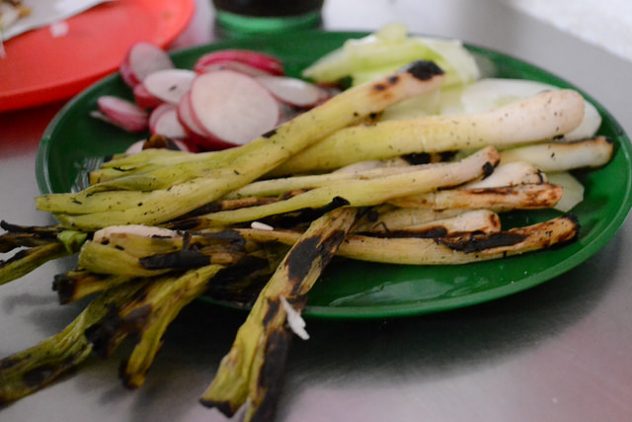 Av Guillermo Prieto 2620, América, Centro, 22044 Tijuana, B.C., Mexico
– At this point Tijuana has become synonymous with tacos, so it is not difficult to find a decent taco place no matter where you are in the city. But believe me when I say that no other taco in Tijuana compares to what you find at Tres Salsas. It is open until 5 a.m., they make their corn tortillas fresh upon order, and their meats are always seasoned to perfection. 
Panaderia La Mejor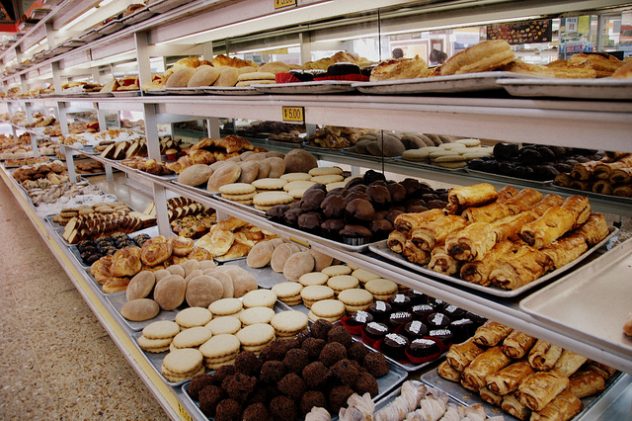 Constitución 1727, Zona Centro, 22055 Tijuana, B.C., Mexico
– This isn't exactly a restaurant, but oh man… this place, is so good that I'm a little emotional right now just thinking about it. This panaderia (bakery) is a tiny little sliver of a place that is very easy to miss when driving by. No more than 10 people fit in this bakery at a time, so when you walk in into the tiny establishment you are engulfed by the fuzzy warmth and intoxicating smell of sweet and savory bread baking. My top recommendations  are the canasta, polvoron, gusanito, bolillo and CONCHA!!! 
Extra recommendations for my trendy/vegetarian/vegan/zen/fit-life/yoga peeps:
Inspiracion 9

Blvd. Agua Caliente 11300, Agua Caliente Secc Pinos, 22014 Tijuana, B.C., Mexico
Alma Verde (not the La Cacho one!!) 
Ave. Hipodromo No.19, Col. Hipodromo, 22020 Tijuana, B.C., Mexico