You know the holidays are close when you have the holiday movies on Hallmark Channel, Mariah Carey releasing her kickoff video for the holidays and now to top it all off Starbucks holiday red cups are here.

The popular coffee chain announced on Nov. 3, 2021, that their annual red cups will make their return to stores on Nov. 4, 2021. In a press release from Suzie Reecer, Starbucks associate creative director she shared "This holiday, we wanted it to feel magical, we wanted it to be warm, and we wanted it to be inclusive. Our goal was to really bring joy to every customer and every partner."

She continued "The 2021 red cup designs, inspired by all the gifts of the season. They wrapped each of the four cup designs in classic shades of red, green, and white with hints of frosty lilac. As a finishing touch, they added a little gift tag on the back of each cup to create room for a cheerful message."

Starbucks Holiday Menu this year includes
Peppermint Mocha
Toasted White Chocolate Mocha
Caramel Brulee Latte
Chestnut Praline Latte
Irish Cream Cold Brew
We also have a new drink joining the line-up this year. A new Iced Sugar Cookie Almond Milk Latte. Available both iced and hot has a taste of home-baked holiday cookies and according to Starbucks features sugar cookie-flavored syrup and Starbucks Blonde Espresso all topped with red and green sprinkles. Yum.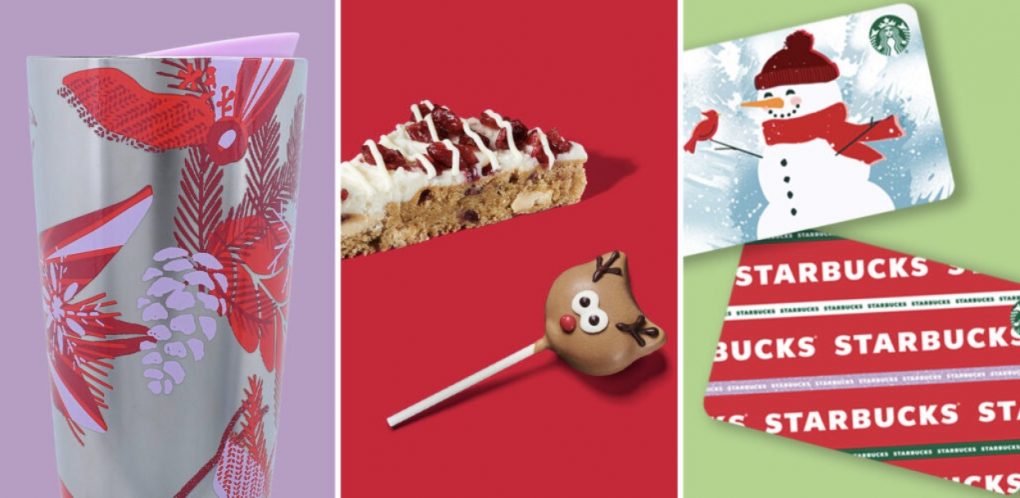 Holiday food items hitting the pastry case include:
A Reindeer Cake Pop
Sugar Plum Cheese Danish
Cranberry Bliss Bar
Snowman Cookie
With finals season around the corner, will you be trying any of the new Starbucks menu items to get you through? Let me know by hitting me up on Twitter or Instagram.

Written By: Mike Stark | @MikeStarkCA