With the recent outburst of Hispanic/Latin reggaeton in the mainstream music realm, the concept of Hispanic music has more often than not been reduced to music simply meant for grinding and pregaming. Although a little booty shaking is always good for the soul, Hispanic music actually encompasses a wide variety of genres, countries of origin and sounds. It's always good to explore beyond the "Despacito"s and discover the smaller, yet infinitely talented Hispanic artists that deserve equal acclaim. Having grown up in Mexico, I've accumulated quite a list of Hispanic artists I love, but for the sake of time I'll keep it to the few I've recently discovered within the alternative scene that I find intoxicatingly great.
Little Jesus
Little Jesus is an alternative/indie rock band from Mexico City, Mexico that has been playing music since 2012. Their two albums, "Norte" and "Rio Salvaje," include an incredible repertoire of songs that are as sweet as they are sexy. With the exception that all their music is in Spanish, their music reminds me of Hippo Campus with a dash of The Kooks' edge. Good songs to listen to to get a feel for the band are "La Magia," "Tqm," "Norte (Bonus)" and "Mala Onda." 
CLUBZ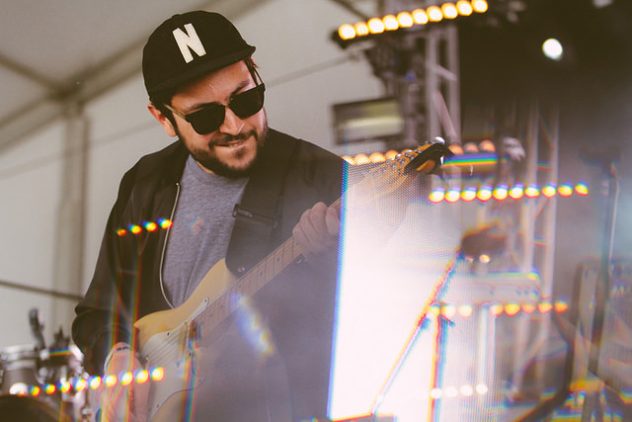 The new wave style guitar duo originating from Monterrey, Mexico has been making music together since 2014. They also have a total of two albums, "Texturas" and "Épocas, " and each one is more unique than the next. Their sound is psychedelic, sensual and unexpected. Their music reminds me of Sylvan Esso's skillful use of synth, combined with with Tom Misch-esque guitar vibes. Songs to listen to to get a feel for the artist are "Popscuro" and their new single "Afrika." Pro tip: watch the music videos too!
Monsieur Periné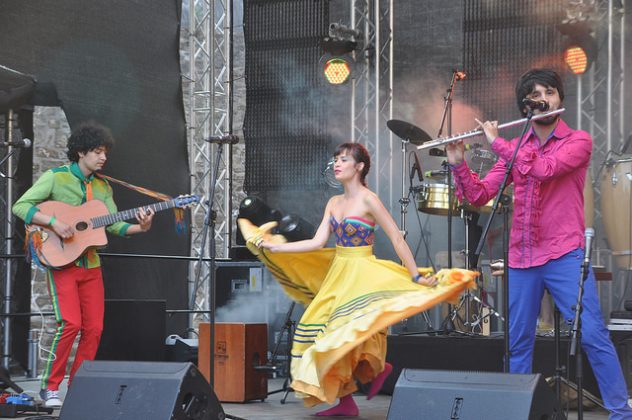 Originating from Bogotá Colombia, this ensemble of musicians is out of this world talented. Their music draws inspiration from the Afro-Colombian sound with implementations of both Latin and European influences. Active since 2008 and with two albums to their name, "Hecho a Mano" and "Caja de Música," Monsieur Periné writes music that radiates color. Their songs are sweet, passionate and perfect for that Sunday morning "cafecito" or "chocolate Abuelita." If you enjoy artists like Natalia LaFourcade and Julieta Venegas, you will fall in love with Monsieur Periné. Songs to listen to for a feel of the artist are "Nuestra Canción," "La Playa" and "Tu M'as Promis." 
The Chamanas 
Probably the most recognizable name from this list of artists, The Chamanas have made an incredible impact on the Mexican Froterizo culture by making it a focal point of their music. Originating from the border culture in between El Paso, Texas and Ciudad Juarez, Chihuahua, The Chamanas create music that is as multidimensional as their culture. The band's sound draws inspiration from traditional Mexican folklore, pop, danzon, indie and synth. All this to create music that is dark, unique and downright hypnotizing. Their most recent collaboration with artist ODESZA, along with their two albums, "NEA" and "Once Once," show the intense versatility of the band and their ability to reform what Latin music is. Songs I recommend listening to to get a feel for the group are "Purple Yellow Red and Blue," "Dulce Mal" and "Alas de Hierro."
Bigott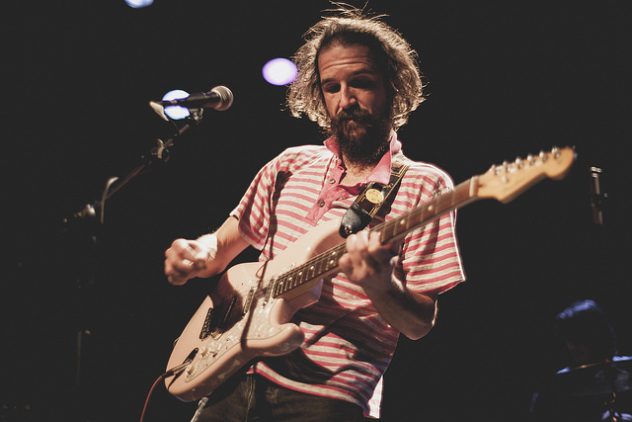 This Zaragoza, Spain native is the only artist from the list who writes and sings his music primarily in English and French. Similar in sound to Elliot Smith but less folky and more upbeat, this artist stands out as a beautifully poetic lyricist with a voice so deep it forces itself into your soul. With eight albums to his name, Bigott might be my favorite artist from this list. His music is soulful, sensual and goosebump inducing. It is the kind of music that I would have on my emo or rainy days playlist for those times that I just want to stay in, eat Häagen-Dazs by the pint and mourn the perfect boyfriend I've never had. Songs I strongly recommend by this artist are " The Reno Poem," "I'm little retarded," "The Jingle" and "First Local Recording."
Photo Credits: CLUBZ image by Daniel Patlán, Monsieur Periné image by Ralf Schulze, The Chamanas image by Rodrigo Díaz, Bigott image by DONOSTIA KULTURA