On Monday, March 12, French fashion icon Hubert de Givenchy passed away at the age of 91.  Givenchy was born on Feb. 21, 1927, in northern France, where he was raised by his mother and grandmother.  In 1944, he moved to Paris to study art at the Ecole Nationale Superieure des Beaux-Arts. After strongly considering a career in law, he decided to go into a fashion career.  At only the age of 17, he apprenticed the designer Jacques Fath, before moving on to work for famous French couture houses, such as Robert Piguet and Lucien Lelong. In 1952, Givenchy opened his own couture house and released a popular collection, that showcased long skirts and tailored shirts.  In his later work, he focused on designing fancy gowns, tailored suits and feminine hats. His last name became interchangeable with Parisian chic. By the 1960s, he was setting new trends and emphasizing certain parts of youthful fashion, like straighter figure shapes and shorter hemlines.
Givenchy is most famous for his friendship with and clothing designs for Oscar-winning actress Audrey Hepburn. He defined her cinematic style in her famous films, such as "Breakfast at Tiffany's" and "How to Steal a Million." One of his most widely-known designs is the black silhouette and pearls worn by Hepburn in one of the opening scenes of "Breakfast at Tiffany's."  Another woman who he was closely associated with was United States first lady, Jacqueline Kennedy. Kennedy often wore Givenchy gowns and showed off his collections at important events, including her visit to the Palace of Versailles in 1961 and meeting Princess Grace Kelly of Monaco.
Givenchy sold his company to Louis Vuitton Moet in 1988 and released his last solo collection in 1995.  After his retirement, he became the head designer for John Galliano, alongside Alexander McQueen and Riccardo Tisci.  His solo fashion designs began to be displayed at exhibitions around the world, from Musee Galliera in Paris to the Fashion Institute of Technology in New York.  In 1996, Hubert de Givenchy received the Lifetime Achievement Award from the Council of Fashion Designers of America, after moving to a country estate in the French countryside.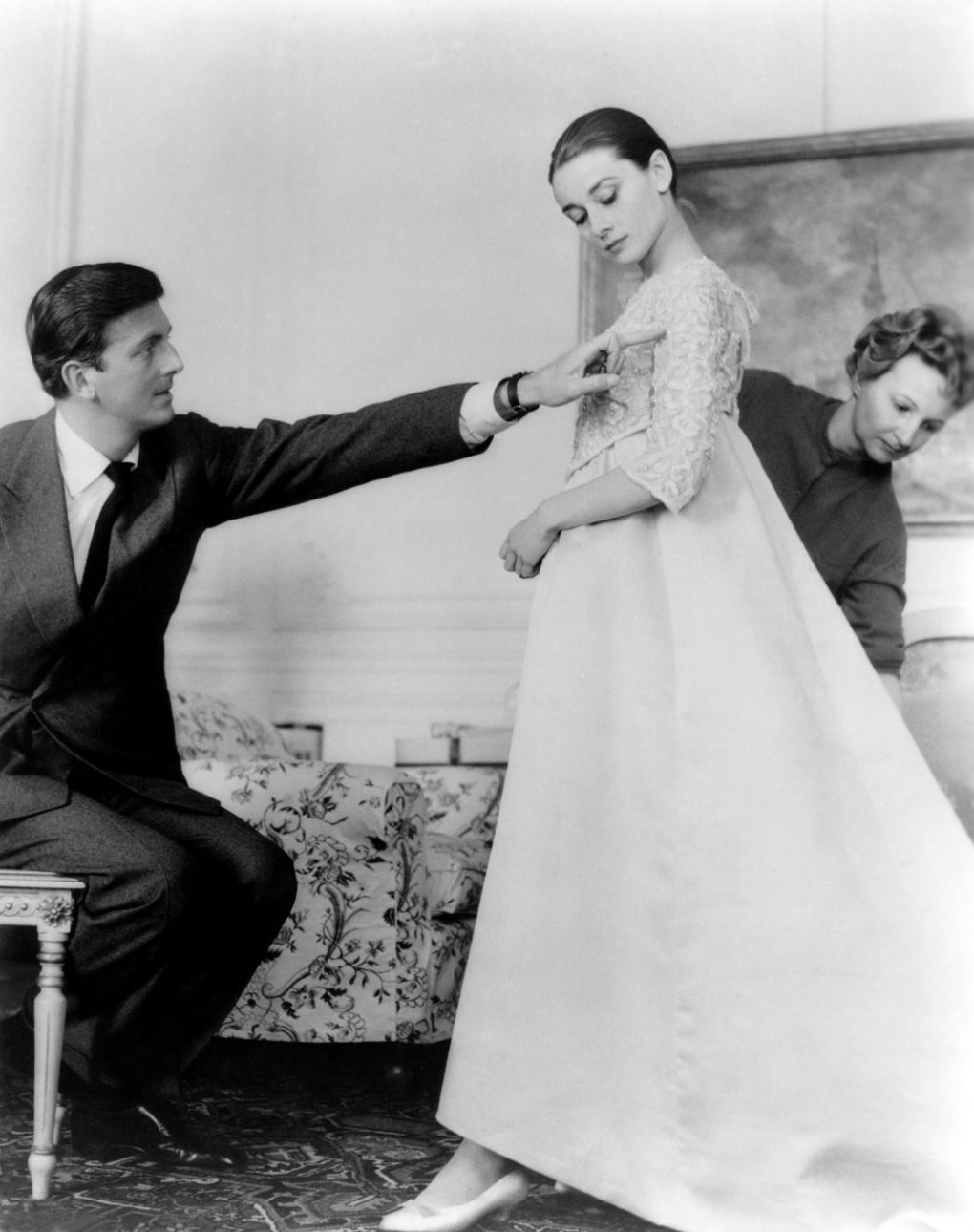 Feature Image by Robert Doisneau/Gamma-Rapho/Getty Images.