I am glad to be back and I welcome my fellow Aztecs to the Spring 2015 semester! This week's fashion column focus on what Aztecs wore during the first week back.
Me, Myself & I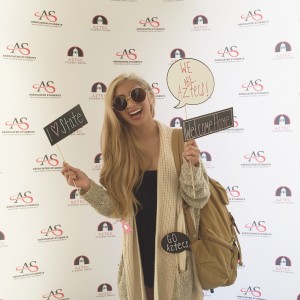 I went with the comfortable, chic look. I went with a simple, black bubble dress with an over-sized cardigan. My outfit reflected the weather. Warm enough to still wear a dress during the day but as soon as it hits 5 o'clock, I must have some kind of thick clothing piece to keep me warm for my night classes!
It's The Shoes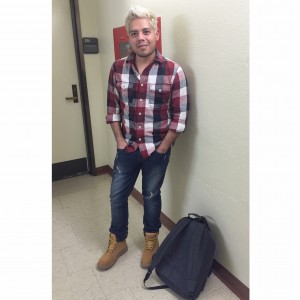 Joel Ramos is a journalism senior who is styling a plaid top with denim jeans. What I love most about his outfit are his shoes. It turns out that his shoes are what helped him put his outfit together. "I saw this outfit on Instagram and the boots were the star of the outfit." Just like Joel, I turn to social media (especially Instagram) for outfit inspirations. I definitely loved how chic Joel looked for the first day back!
Comfy Meets Chic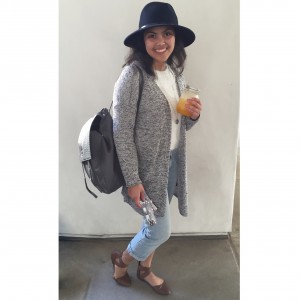 Jermaine Rocacorba is a business administration and marketing freshman. She mentioned how she usually dresses the way she does regardless of it being the first day of school or not. "I wanted to look really laid back today, not too formal or wear anything too fitted," says Jermaine. I definitely love how comfortable and chic she looks! Her individual style is unique and I love how she embraces it.
Aloha!
Janie Loudon is a history and education junior. Her bright, floral shirt attracted my eyes while I was sitting in East Commons. I was curious to know more about her Aztec Attire for the first day of school.  "I went surfing this morning and didn't have time to change from what I was wearing," says Janie. I loved her Hawaiian shirt and I love it even more that she decided to stand out from the usual crowd by wearing this bright shirt! She was such a bubbly person and I enjoyed interviewing her.
Happy Thrifting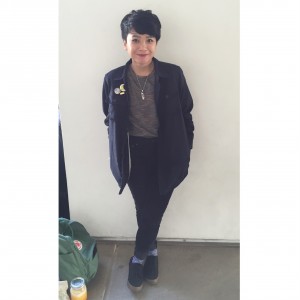 Deia Delacuadra is journalism freshman and is actually part of our staff. She is currently a DJ for our wonderful KCR College Radio. She chose this outfit for the first day of school because of the comfort and style. She loves that her jeans fit well and look good. "I got this shirt from a thrift store and it makes me happy," says Deia. She has a style that I truly admire because it is her own look and she knows how to work it!
Feeling Earthy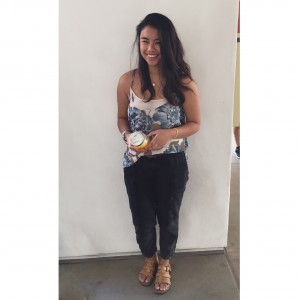 Here we have Trisha Tolentino, a computer-engineering freshman. "I felt pretty Green today, so I wanted to go with that," says Trisha. The earth tones she has going on are from head to toe. She is such an adorable girl and I loved how she rocked her laid back look. She called it her "bummy" look.
---
Every one of these students shared their amazing Aztec Attire. They all have their own individual styles and that is what Aztecs are all about – diversity. We are all different, but know how to come together as proud Aztecs!
Thank you so much for reading this week's fashion column. Tune in next time for more Aztec Attire.
Find your inner GLAM!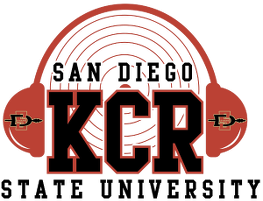 Camelle Sison
Blogger & Radio Host
KCR College Radio
glamwithcam@gmail.com