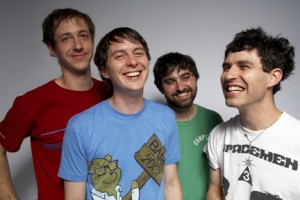 Welcome to Experimental Artist of the Week, a series in which I will be highlighting a new artist in the world of experimental/psychedelic music and diving into their discographies every Friday. Although there are many artists I'm eager to discuss, I have to start with my favorite: Animal Collective.
Animal Collective is a group comprised of four men who are each known to their faithful fans under stage names: Avey Tare, Panda Bear, Geologist, and Deakin. Geologist and Deakin have each missed a few albums, but Avey and Panda have been on every single release, starting in 2000 with the excellent Spirit They're Gone, Spirit They've Vanished.
While they've never achieved mainstream success, the band has received critical adoration and developed an extremely devoted fan base due to their unique meshing of genres and painstaking attention to detail. Mixing together influences old and new, from rock to electronic, from hip-hop to world music, I guarantee you've never heard anything quite like their music.
The first time I experienced the music of Animal Collective is one of the most vivid memories I have in my life. One of my good friends showed me their album Merriweather Post Pavilion, and I was blown away by the end of the first track. I wasn't aware that music like this even existed, let alone how much I would connect with the myriad sounds and emotions on display.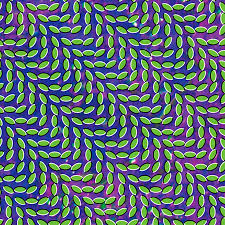 A glorious concoction of modern electronic and hip-hop influenced rhythms with gorgeous vocal harmonies worthy of the Beach Boys wrapped up in the most purely psychedelic production I have ever experienced, Merriweather Post Pavilion is a landmark work of the 21st century. After hearing it, I knew I had been turned onto something really special and continued to seek out more of their deep discography.
Each new album I tried was a life-changing event. Each album sounded completely different than the previous, yet displayed the same mastery of sound and vision. This band is so consistent and so prolific that if I had to choose 10 albums to listen to for the rest of my life, 8 of them would come from the wonderful world of Animal Collective.
From the playful cacophony of Strawberry Jam to the tripped-out acoustic folk music of Sung Tongs, each new risk the group takes with their sound pays dividends. Their ever-evolving sound and refusal to let themselves be labeled in any one category has likely cost them a more widespread following, but their fans couldn't love them more for it.
Animal Collective represent the essence of what experimental music is all about, which is why they are unmatched for me by any other artist. From the beginning of their career through the present, the band has always made exactly the music that they wanted to, not concerning themselves with accessibility or even fan expectations. If you listen to one of their albums and like it, don't get too comfortable because the next one could sound so different it will throw you off completely. While many consider this a negative aspect, it is the defining characteristic of the group to me.
I haven't even mentioned the magnificent solo albums like Avey Tare's Down There and Panda Bear's Person Pitch. It's extremely interesting to hear their visions separate from their bandmates. If you're looking for something brand new, Panda Bear released his 5th solo album, Panda Bear Meets the Grim Reaper, just over a month ago. This album is an excellent entry into the Animal Collective universe as it's not only one of the more accessible releases in their catalogue but also unquestionably one of the best.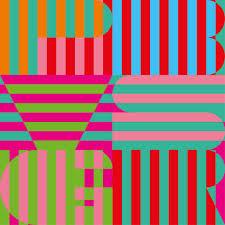 I know that after reading this, you probably still have no idea what this music might sound like. However, describing the sound of Animal Collective is a near-impossible task, comparable to describing any sort of transcendent experience. And if you open your ears in a certain way, that is exactly what their music is: an experience meant to be felt rather than heard, studied intensely rather than left in the background.
Animal Collective was the spark that led to me discovering the majority of my favorite artists today within the wide-open field of experimental music. I really hope that they can do the same thing for people reading this article. After all, the music of Animal Collective is an experience that's meant to be shared.