The season of lattes, knit sweaters, looming finals anxiety and ceaseless tater tot cravings has fallen upon us! Brace for impact as Ugg boots are pulled from the depths of suburban closets, the pervading scent of pumpkin spice invades homes everywhere and Michael Bublé plays on repeat in a fiery loop. As the cloudy skies and early nightfalls basically beg us to stay inside all day and relish in the ancient practice of procrastination, we rely on Netflix, comfort food, cozy blankets and books for sustenance.
Most of you may not consider reading books as a part of the perfect fall equation, but those of you who do, this post is for you. The following list of books is meant to make you feel like you are the epitome of fall aesthetic goals, reading a book whilst drinking English Breakfast No.1 with the sight of crunchy, orange tree leaves right outside the windowsill. Basically, reading these books makes me feel fuzzy and cozy, so I am sharing them with you in the hopes that they have the same effect this fall season. 
"The Great Gatsby" by F. Scott Fitzgerald
For a classic love story that weaves in loss, hope, dreams and everything in between, read F. Scott Fitzgerald's "The Great Gatsby." It may be as basic as a Starbucks Pumpkin Spice Latte, but that's part of its charm. Beautifully written and not cheesy at all, "The Great Gatsby" will either make you really nostalgic for your own past or cathartically release your cynicism of the future.
Anything "Harry Potter" by J.K Rowling
It's always a good time to read or re-read anything from the "Harry Potter" series by J.K. Rowling. However, reading any or all of the books by this wondrous author during the fall is sure to put you in the best crunchy leaves and cozy blankets mood.  I prefer to go for the first books in the series to get the full nostalgia effect, but anything is fair fall game here!
"A Separate Peace" by John Knowles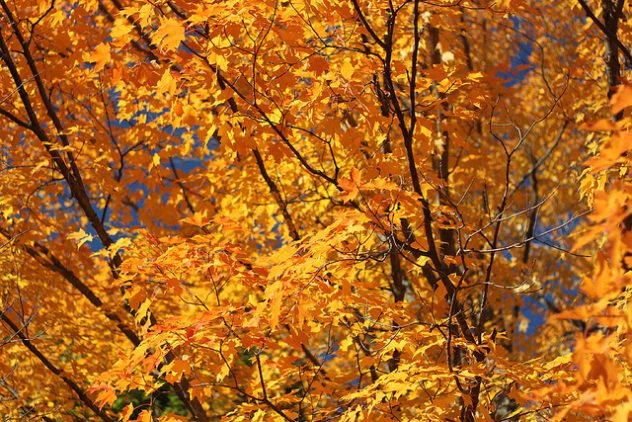 What's better to read than a book about friendship and loss at a time when you just want a good cry? This book by John Knowles is beautiful in its depiction of the realistic, perfectly imperfect friendship between main characters Gene and Finny. Although it may be a little on the sadder side, this book will have you sniffling while dreaming of its New Hampshire setting and yearning for pumpkin pie to fill that newly punctured hole in your heart.
"Gone Girl" by Gillian Flynn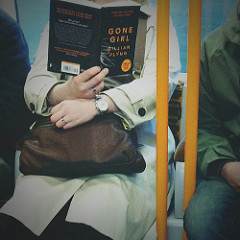 Mystery lovers who want a book they will not be able to put down, "Gone Girl" by Gillian Flynn is for you. This is a read that is so intense and mind-bending that it will have you quarantined with tea and blankets all day. If you have already seen the movie, try to forget it, because the book is so much better!
"The Shining" by Stephen King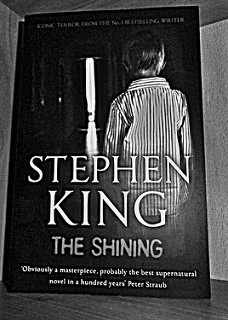 For those of you not down for the romance and sniffles, there is always Stephen King, whose work in "The Shining" will have you reaching for the cozy blanket – this time to cover your entire body and hide from the fear. Not exactly a cozy read, but definitely one to get the chilly, fall feels that make you want some greasy comfort food and happy people to keep you company.