Vacations and opener, Harmless, shared a blissful and lively night with the crowd at the House of Blues on Mar. 4, 2022.
Last Friday (3/4), I had the opportunity to go see Vacations at the Voodoo Room in the House of Blues. After waiting almost two years to tour, Vacations kicked off their first U.S. tour in Los Angeles and then made their way down to San Diego for their third show. This Australia-based indie-pop/rock band was a staple in my early high school years, specifically during 2018-2019, so I was excited to see them live and experience some nostalgia. 
The venue completely took me by surprise; the inside was highly decorated with detailed beaded walls and paintings from local artists, which gave off a fancy but rustic feel. Doors opened at 7:00 and even though my friend and I got there around 6, we were just a row behind the barricade. Side note: I'm from the Bay Area, and one thing that always catches me by surprise down here in San Diego is how late everyone arrives at concerts! In San Francisco, people are lining up at 4:00 for an 8:00 show.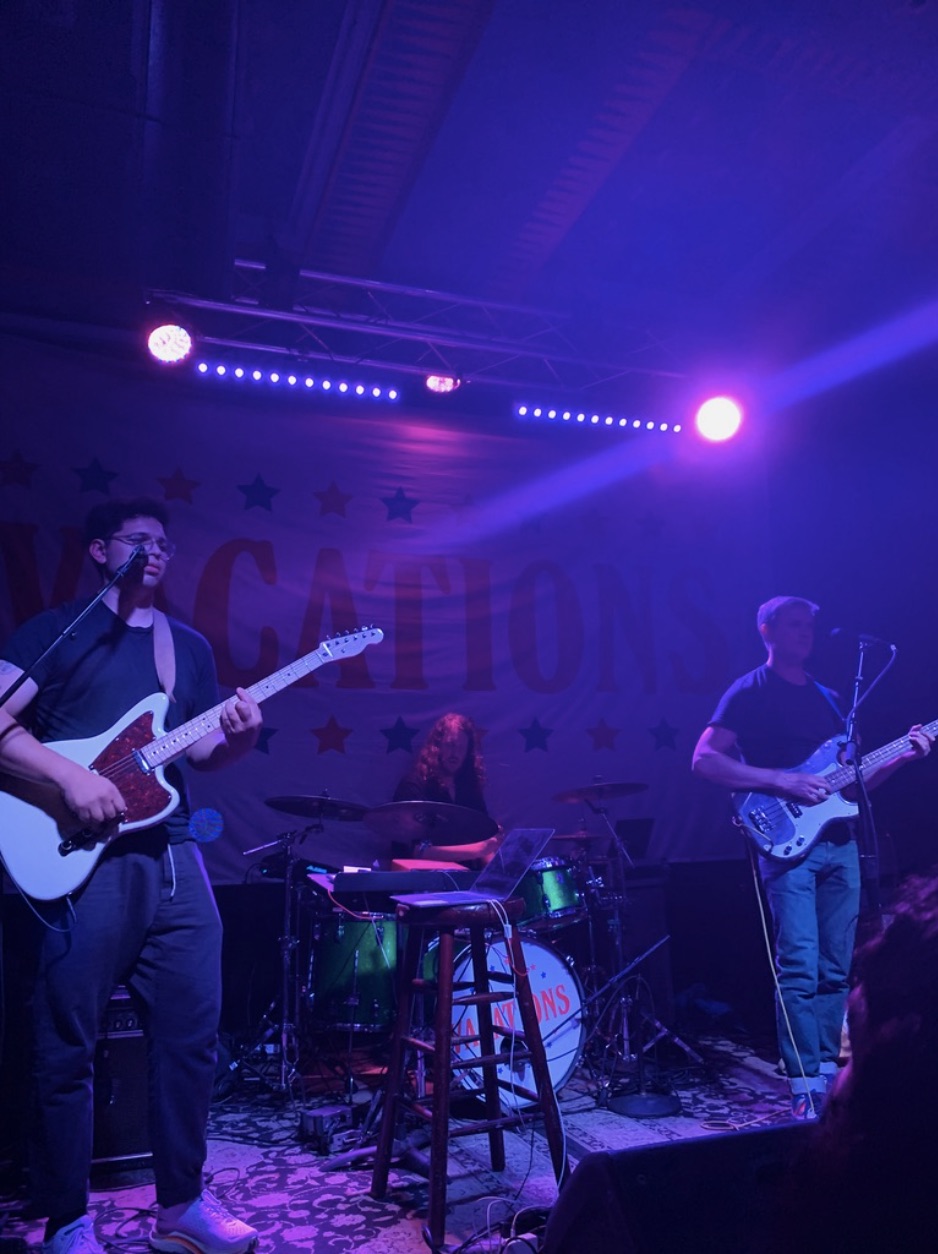 Opening for Vacations was indie-pop artist Harmless who was not only talented but super entertaining. He was cracking jokes, referencing popular memes, and even whipped out some choreographed dances with his guitarist in the middle of songs. Because of his interaction with the crowd throughout the entire show, you felt like you knew him personally by the end of the set! I had never previously heard of his band, but I knew the last song that he played, "Swing Lynn," which went viral on the internet a couple of months ago. 
Vacations came on promptly at 9:00 and opened with their song "Moving Out" from their sophomore album Changes. Their romantic and melancholy lyrics mixed with whimsical instrumentals had the whole room dancing and swaying. The room swirled with soft pinks and blues, perfectly corresponding to the playful and lighthearted aura that their music gives off. Later, they played some songs from their 2016 album Vibes and their 2020 album Forever in Bloom, such as "Home" and "Lavender". Though there were a lot of technical difficulties, the band made the most out of their spare time by talking with fans in the crowd and expressing their excitement to be touring again, and in a new country nonetheless. They even passed some time by playing the "Cowboy Bebop" theme song and the "Neon Genesis Evangelion" closing song, which totally caught my friend and me off-guard because we love those shows. After getting a new guitar, they continued and played my favorite song "Telephones" with dimmed lights, further amplifying the intimacy that the song already projected.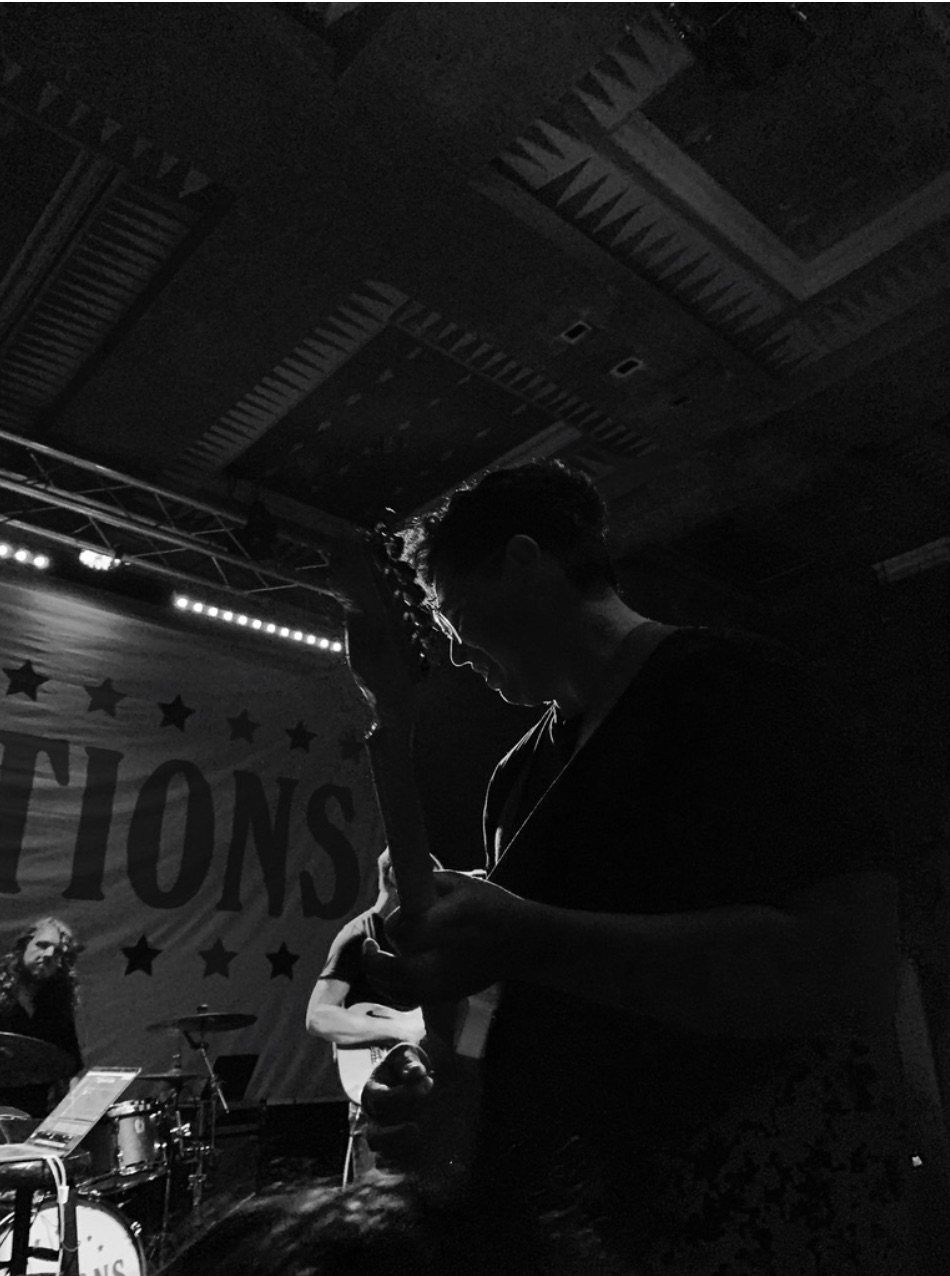 Reading the excitement of the room, the band decided to skip the encore pause and just go straight into their last songs. They ended the night with their hit song "Relax" and then took a big audience photo for the art project that they were working on while on tour. Overall, the energy throughout the entire night was amazing, and seeing Vacations live was a great way to revisit some positive memories from my younger teen years.
Written by: Sofia Dell'Aquila