Stopping in San Diego for his third show of "The Prototype Tour," Omar Apollo (Omar Apolonio) takes the stage at Cal Coast Open Air Theater.
Beginning his musical career on SoundCloud, Omar Apollo has since remained in the music industry for seven years. During the span of these seven years, Apollo has released five albums, and tonight, performed at least one song off each album. The stage design, the assisting band, and the fans created an unforgettable experience throughout the night. 
Having some free time before the show, Apollo was spotted throughout San Diego State University. Fans caught him playing football, and those who were lucky enough were able to get a photo with the musician. After activities settled down, fans gathered throughout the venue and settled in their seats to witness opener Rayvn Lenae.
Entering the stage at 9:00 PM, Apollo was dressed in black from head to toe with matching sheer black gloves. Omar Apollo kicked off his set with a song specifically from his newest album, "Ivory". Fans immediately erupted into screams and pulled out their cell phones to capture the moment. Apollo grabbed his guitar and strummed the tune to his song "Useless". Apollo has voiced his love for his fans throughout his concert, and during tonight's show, sung in both English and Spanish. Throughout his concert he switched languages to perform some of his popular Spanish songs; "En El Olvido," "Dos Uno Nueve," and "Frío".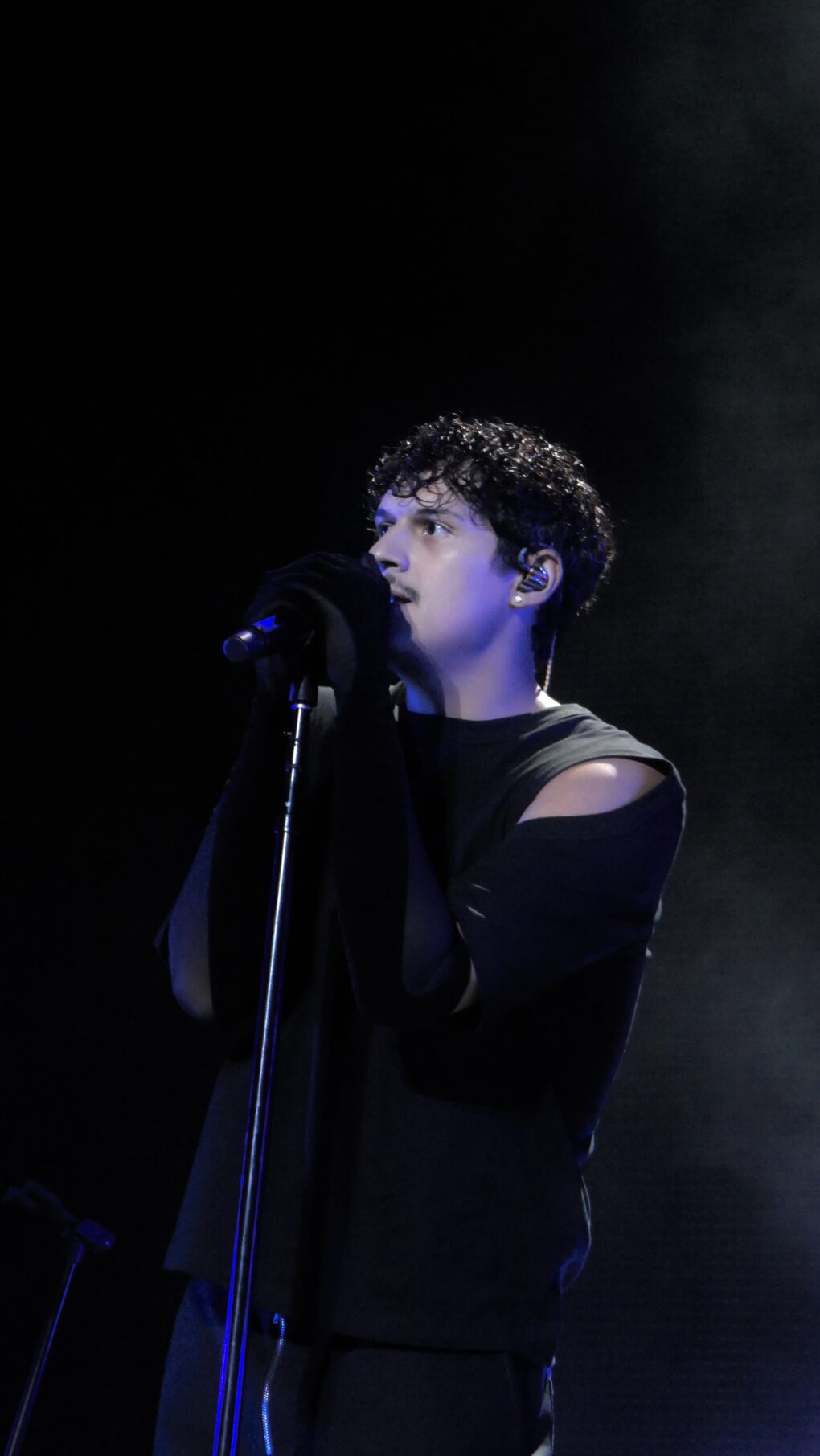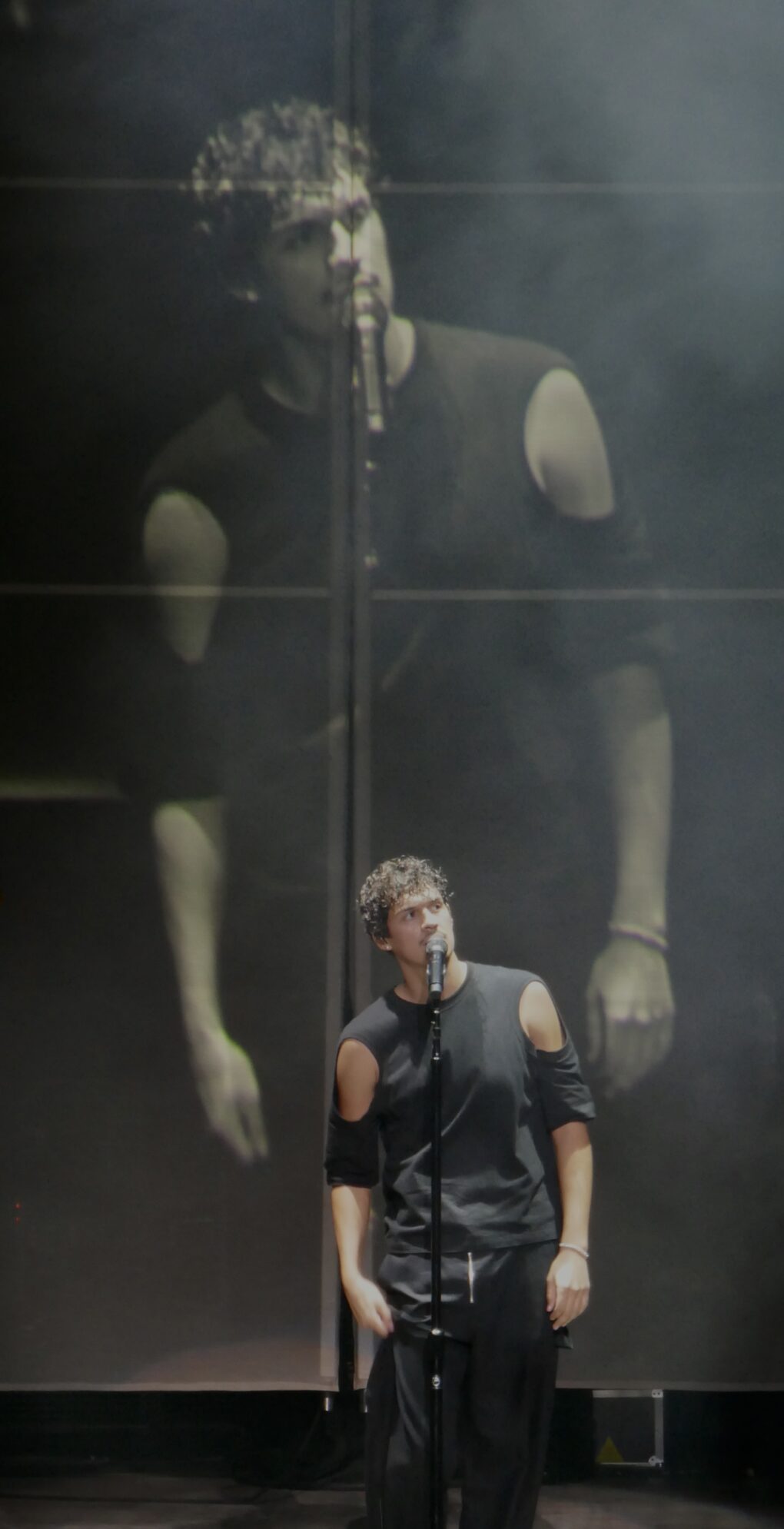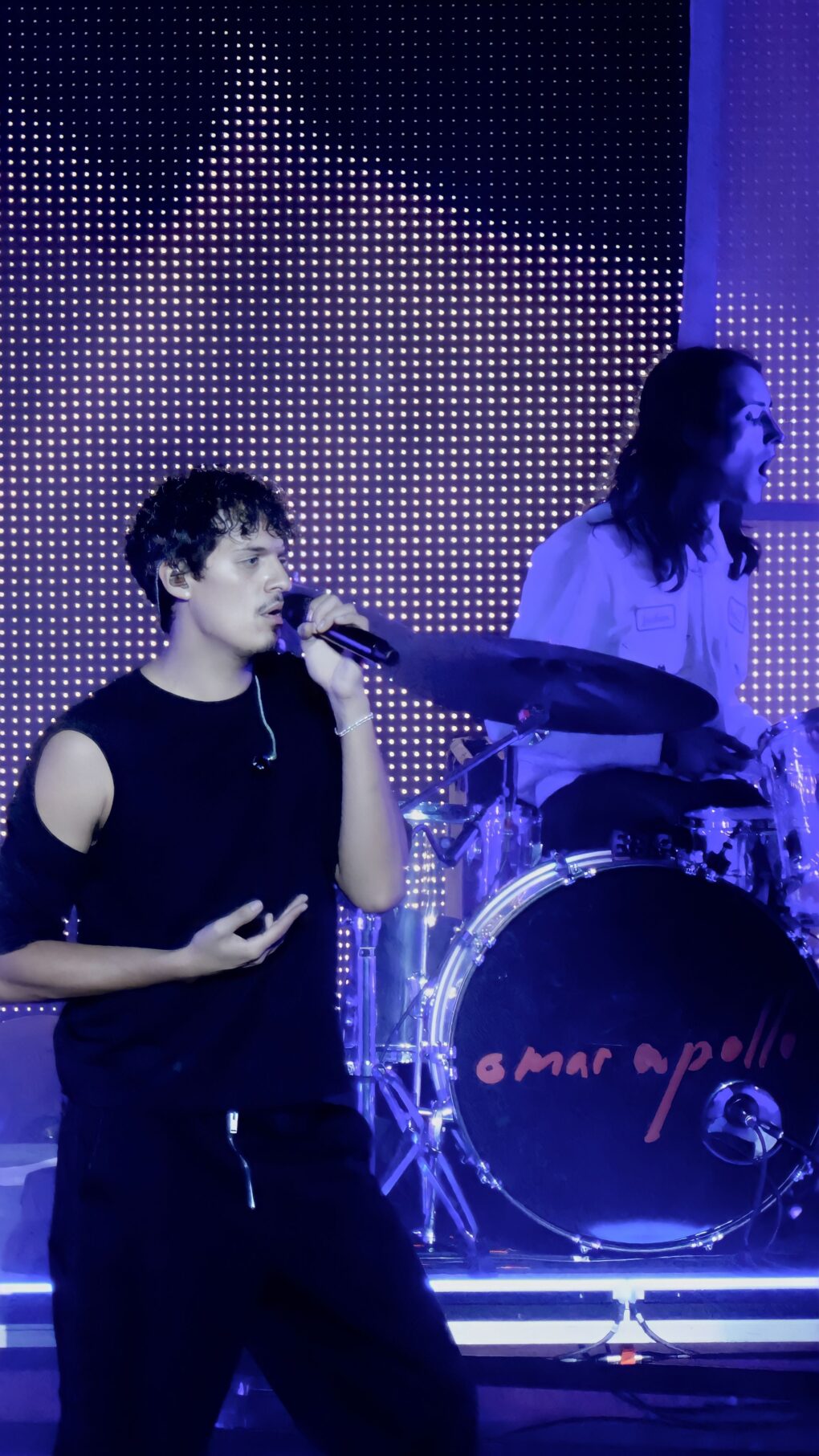 Working his way through his expansive discography, Omar Apollo did not shy away from performing songs that contained features not present at the venue. A few songs of Apollo's contain features from artists such as Kali Uchis, Ruel, and Daniel Caesar; however, their verses were performed by Apollo and a unique spin was added to highlight his vocals. 
There was no consistent flow to the show, Apollo kept his fans on their toes. The show would go from soft love songs to sped up rock, fluctuating moods throughout the show. Couples could be seen swaying to "Petrified," then jumping to "Tamagotchi" a few moments later. Apollo has very passionate fans singing every word to his songs; they even caught his attention at the beginning of the show.  
I have been a fan of Omar Apollo's work for quite some time, and it was an amazing experience to see him live. He is eagerly excited to share his music in a live performance rather than just streaming services. Seeing fans gather and hearing them scream to his music creates a whole different experience and gives life to Apollo's music. On behalf of LiveNation and KCR College Radio, I am ecstatic to have had an opportunity to cover Omar Apollo at the Cal Coast Open Air Theater.