Britney Spears is free of her conservatorship, which controlled her life, career, and finances for almost 14 years.
A judge in Los Angeles terminated the court-ordered arrangement on Friday, Nov. 12, 2021, at the request of Britney and her legal team.

The ruling comes after Spears delivered a powerful statement about the conservatorship in court last June. She called it "abusive" and shared she felt "bullied" and "alone."

The hearing on Friday marked the first one since Britney's father, Jaime Spears, was suspended from serving as co-conservator. Her father has denied allegations of mishandling the conservatorship repeatedly.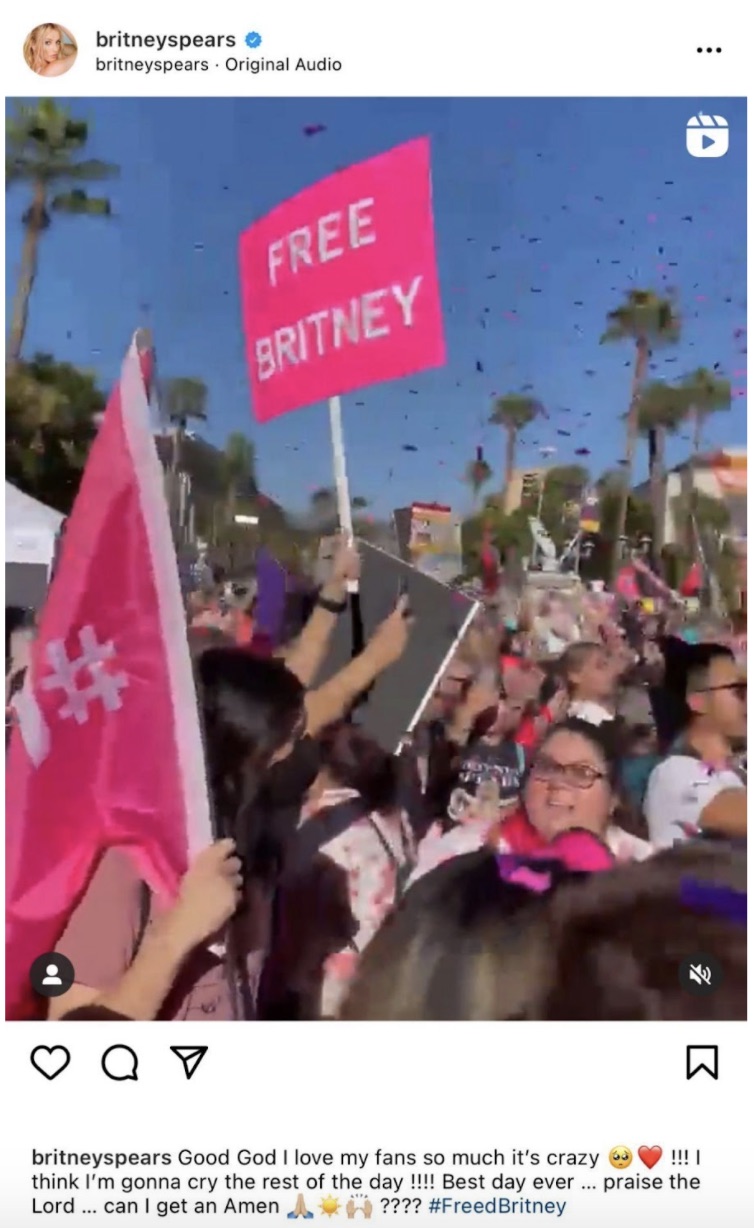 The pop star celebrates the ruling on Instagram by sharing a video of her fans celebrating outside the courthouse waving pink "Free Britney" flags and confetti poppers with the caption "Good God I love my fans so much it's crazy !!! I think I'm gonna cry the rest of the day !!!! Best day ever … praise the Lord … can I get an Amen ???? #FreedBritney"

Attorney for Britney, Matthew Rosengart, also celebrated by sharing "Britney, as of today, is a free woman, and she's an independent woman," Rosengart told the cheering crowd after the decision. He continued with "And the rest, with her support system, will be up to Britney." 

We are so happy for Britney and her freedom. Long overdue!

Written By: Mike Stark | @MikeStarkCA