Cue the charcuterie board and wine because Red (Taylor's Version) is officially here!
On Friday, Nov. 12, 2021, the Grammy award-winning singer and songwriter re-released her hit album Red but this time it's her version, Taylor's Version and we could not be more excited for her.

The re-released on the 2012 album is part of her ongoing mission to rerecord all of her music and regain ownership of her earlier music.

The original album released in 2021 included 16 tracks, however, Red (Taylor's Version) is a whopping 30 tracks and includes collabs from Phoebe Bridgers, Gary Lightbody, Ed Sheeran, and Chris Stapleton. If that wasn't enough, the re-release also includes unreleased songs that didn't make the original album back in 2012.

Taylor, who told you to go this hard?! A re-recording of the original would've been more than enough for us, but looks like the holidays came early this year because we were graced with more and I am HERE for it.
Not only did we get a new album but Taylor had a deal with Starbucks on release day where you could order Taylor's favorite drink at Starbucks which is a grande Caramel nonfat latte known as "Taylor Latte."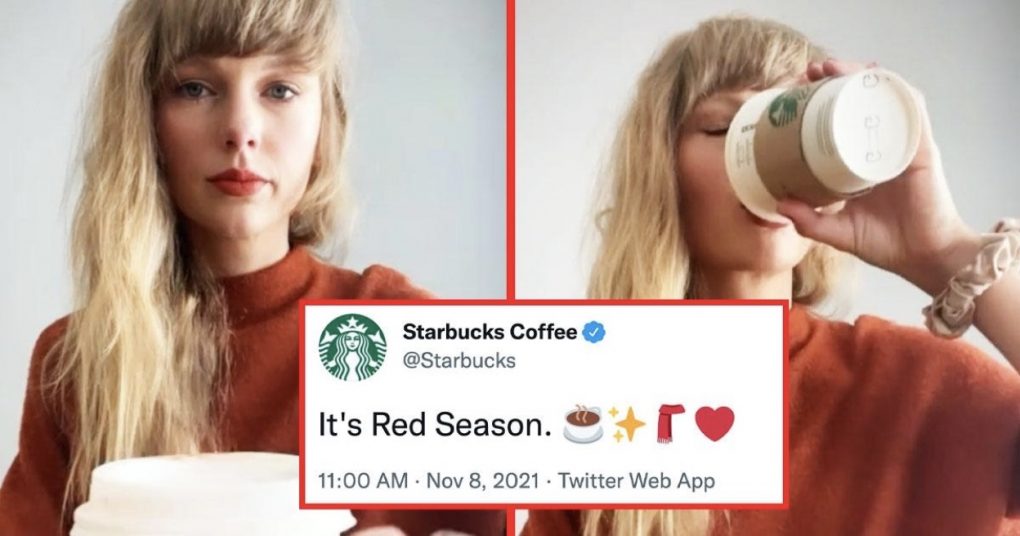 One thing I am loving most of all of the re-releases of Taylor's albums is how much her voice has matured. Especially when it comes to "We Are Never Ever Getting Back Together" I personally feel more emotion from the mature voice with this track yet still get the same sass.

Red is the second album re-released from swift as she re-released her album "Fearless (Taylor's Version" in April 2021. Swift made plans to re-record earlier albums from 2006 to 2017 (reputation album) and no word yet on the next release.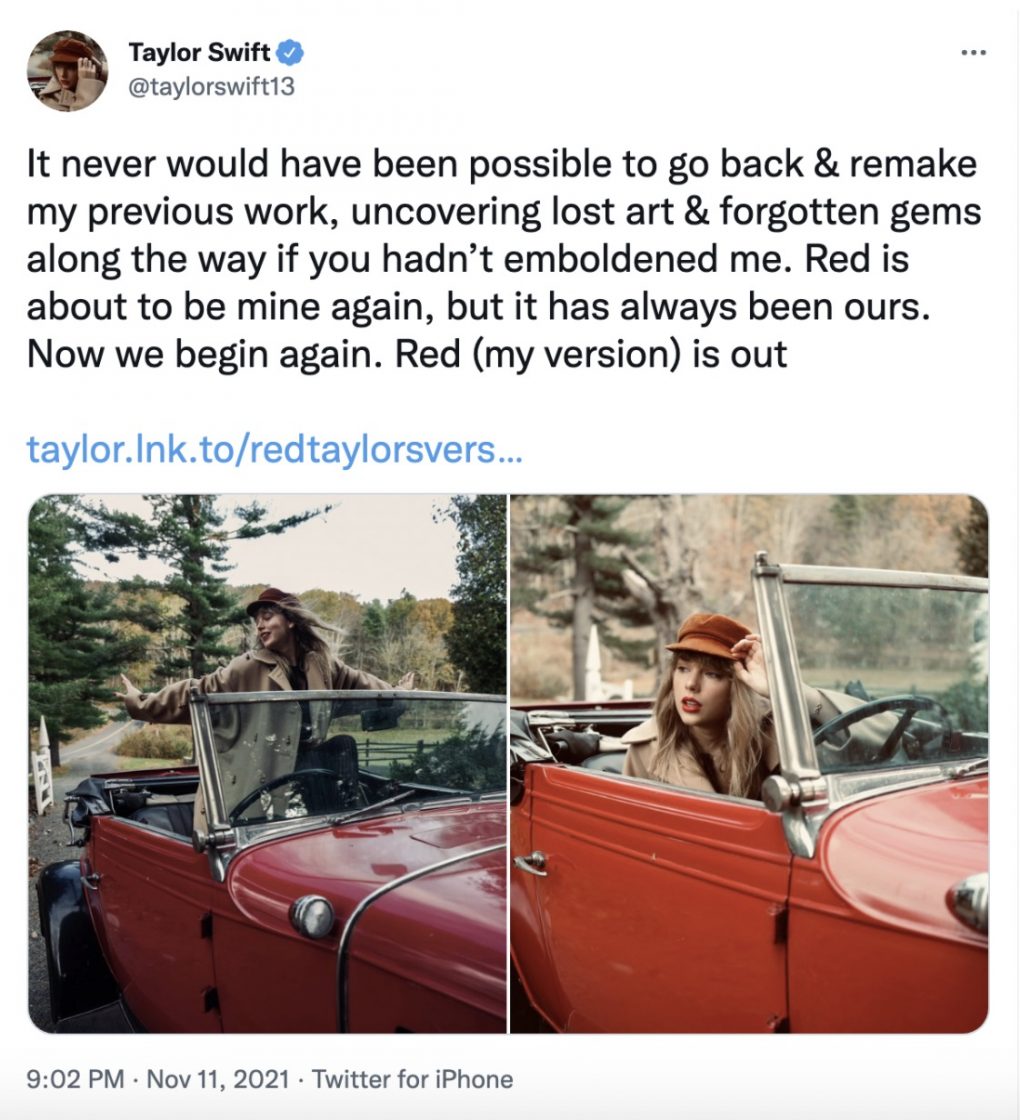 After the release of Red (Taylor's Version), Swift tweeted a heartfelt thank you to her fans. The tweet read "It never would have been possible to go back & remake my previous work, uncovering lost art & forgotten gems along the way if you hadn't emboldened me. Red is about to be mine again, but it has always been ours. Now we begin again. Red (my version) is out."

You can stream Red (Taylor's Version) now on Spotify and Apple Music and share your favorites with me on Twitter and Instagram @MikeStarkCA

Written By: Mike Stark | @MikeStarkCA