KCR is in the midst of the first week of shows for the 2017 Spring semester. With so much programming to choose from, it is impossible to pick just one show to listen to. Here's a quick preview of a few shows to listen for this semester. Beware of some shameless self-promotion ahead…
The Road Less Traveled, Tuesdays 8-9 pm with Kelsey Donahue
Genre: Music
The title says it all, this show takes you down the musical road less traveled by the general and musically challenged public. From punk to classic rock and everywhere in between, the only top 40 songs on this show are the ones that ended up there on accident. Solo host Kelsey rants about random music knowledge, her personal irritations and provides the occasional wise words of wisdom.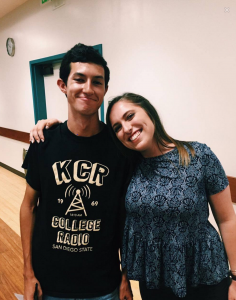 I'm Shook Radio, Wednesday 7-8 pm with Alex Piscatelli and Will Fritz
Genre: Entertainment
I'm Shook Radio with Alex Piscatelli and Will Fritz is a nationally-renowned show about friendship, love, happiness and being yourself. Just kidding. They mostly rant and make jokes about their lives.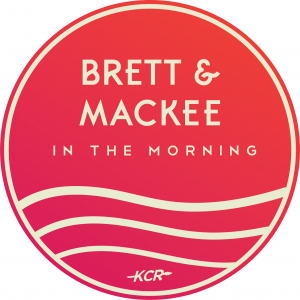 Brett & Mackee In The Morning, Thursdays 7-9 am
Genre: Variety Morning Show
The show is hosted by Brett Michel and Mackee Dimick, two friends from Southern California who met in their first year at State. Every week, they'll be playing games, reading news and providing you with entertaining talk radio for your morning! If you're looking for music, they'll be playing a unique mix of punk, rock, electronic and hip hop. Whether you're in the car, at home or on campus, Brett and Mackee In The Morning will be there to help you start your Thursday right!
21 & Not Pregnant, Thursdays 8-9 pm
Genre: Entertainment
21 and not pregnant is a ghettofab perspective on important issues like reality television, dumplings and our lord and savior Kanye. Tony and Daisy have blessed the airwaves since they were 18 and not pregnant.
These are just a few of the dozens of shows on KCR this semester. Tune in 24/7 for all of the great programming that KCR has to offer!