With the release of two new very open and authentic singles, "Raw Thoughts" and "These Drugs," Baby Queen is making a name for herself.

Are you ready to discover your next favorite artist? Well look no further, because it is going to be Baby Queen. Baby Queen is a stage name for Bella Latham, 23 year old South African-born, London based multi-instrumentalist and singer-songwriter. She grew up in South Africa, started making music at the age of 10, but did not become serious about it till she was 16. At the age of 18, she decided to pack up her things and move to London to make a name for herself, and that is when she adopted the moniker Baby Queen. She immersed herself into the life of influencers and parties in London, and that is what inspires all of Baby Queen's music, along with issues like internet addiction and mental health. She released her debut EP, Medicine, in November of 2020, that was filled with upbeat melodies and dazzling pop-hooks, with lyrics about her struggles with depression, body dysmorphia, and so much more. She describes her music as, "intelligent pop", which I think fits perfectly for her sound.
Even though it has only been a few months since the release of her debut EP, Baby Queen is back with two new very honest singles.
Raw Thoughts
Baby Queen started off the year strong, with her first release on January 13th, "Raw Thoughts". Bella said that this is the only song that she wanted to start 2021 with, and I am so happy that she did. "Raw Thoughts" was inspired by the most horrendous, soul-destroying breakup that Bella went through in 2017. She felt like her world had ended, and was even more crushed when he started dating a beautiful model shortly after. Bella and her friends decided to have a night out in London, which turned out to be the wildest night of their lives. She woke up the next morning, feeling a mix of freedom and despair, and the pain of holding onto something that made her feel safe for so long, and wrote this song. The writing of "Raw Thoughts" made the weight on her shoulders disappear and she felt like she could breathe again. The lyrics are open and honest, while the sound is the polar opposite of that. The song goes through ups and downs sonically, with her intelligent pop influences still being heard throughout. The chorus is my favorite part of the song because of the progression mixed with the lyrics. The beat kicks in right at the angriest part of the song, bringing the emotions to new heights.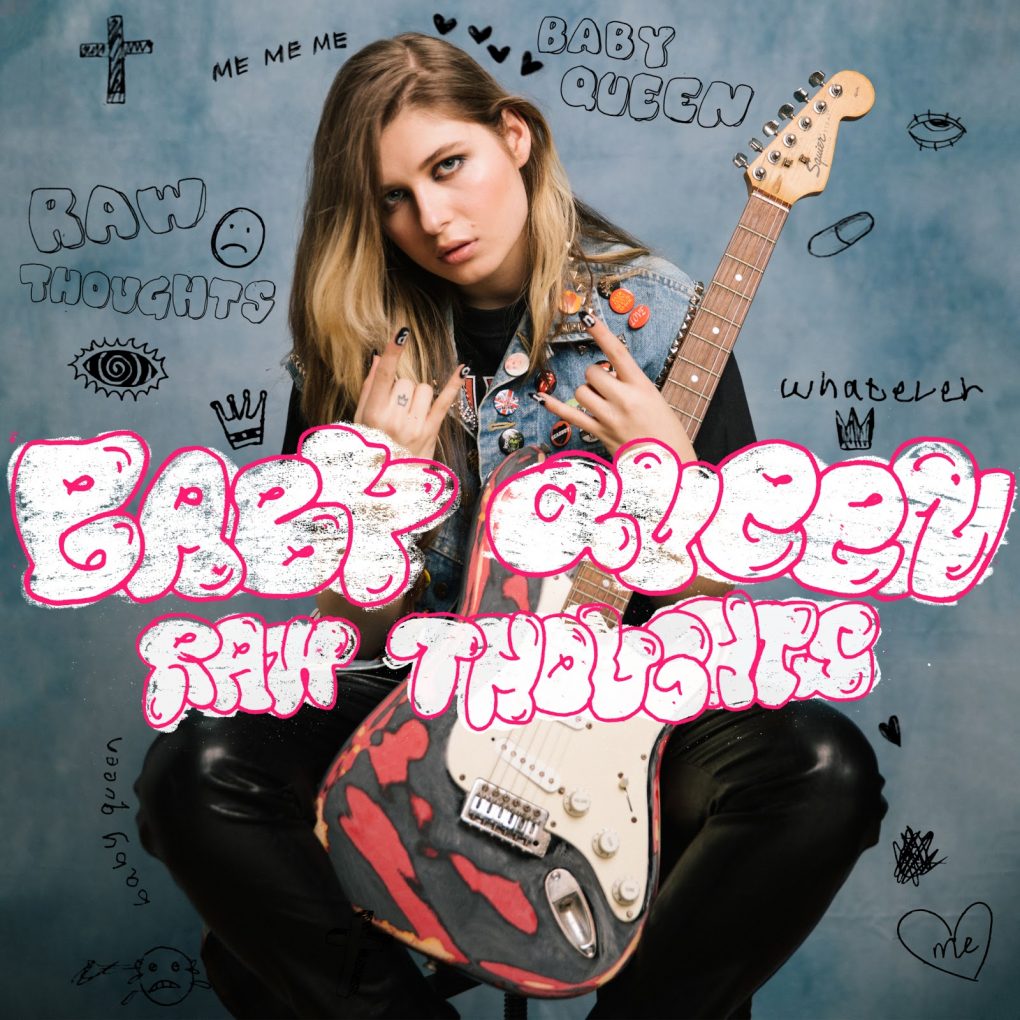 The music video for "Raw Thoughts" is almost that of a coming of age movie that you watched as a kid, wishing one day that would be you. It has clips of Baby Queen and her friends having fun, both on a low quality camera so it feels like you are the one filming, mixed in with moments on a higher quality camera that feel more music video-esque. The whole video just feels like you are one of Bella's friends along for the day having the time of your life. It really reminds me of my own friends and the stupid adventures we used to go on in the middle of the night because we were bored.
If I had to give a rating for the song and video, it would be a 10/10. I love songs that make you want to get up and dance, but lyrically are a lot darker. "Raw Thoughts" is the perfect name for this song, because that is exactly what the lyrics, raw thoughts. If you don't get up and dance during the chorus of this song, then you need to re-evaluate your music taste and maybe get your ears checked.
These Drugs
I got to be on a Zoom call with Bella over a month ago, and we all got to hear "These Drugs" a few days before it was released. From the second I heard this song, I was blown away, and I absolutely fell in love with her music. She later on performed the song acoustically, which of course was even more beautiful. "These Drugs" takes a heavy topic like depression and drug abuse marrying it to a catchy song that will get stuck in your head. The verses are very calming and slower than the rest of the song, with the guitar and synths mixed in the back. The simplicity and slowness of the song allows the lyrics to be the center focus. While the chorus is very simple, it is so powerful, especially with the lyric, "Every time I take these drugs to pick me up. All I ever do is cry." The bridge is my favorite part of the song, as she lets down her guard and completely opens up with her emotions.

This song was written when she was in a really bad place and believed she wasn't a good person or she didn't deserve good things. Bella said, "I think for so long, there were so many parts of myself that I was refusing to acknowledge or pay attention to, and when you ignore your own pain or refuse to face up to your mistakes, you can get yourself into a self-destructive cycle, which is ultimately what ended up happening. I think escapism is necessary, and we all find our escape in different places, but some are just healthier than others." She felt uncomfortable with being so open and honest with her lyrics in this song, and knew she was taking a risk with releasing it, but she wanted to share this story with everyone. With this song, she wants people to know that if you can accept all parts of yourself, even the darkest ones, then you can learn to like or love yourself and you won't feel that need to run away anymore.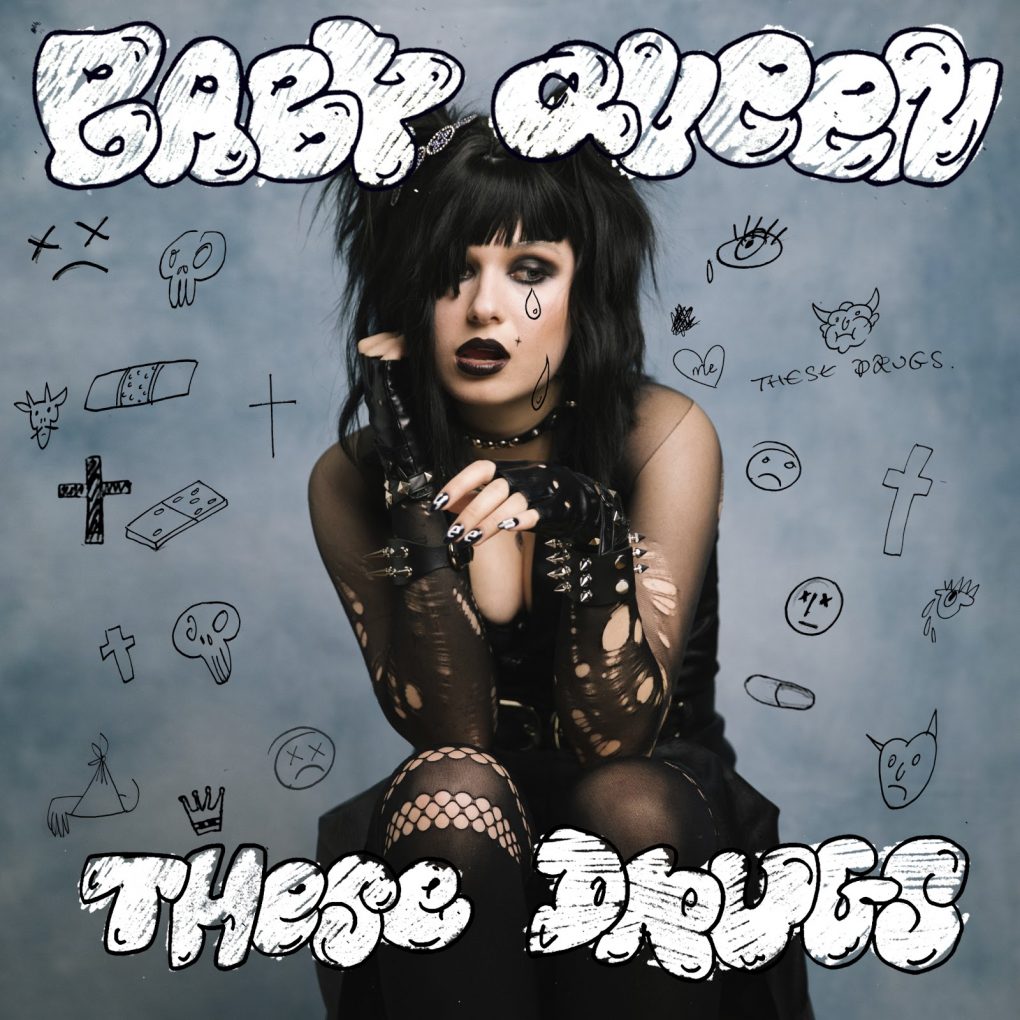 In addition to the single, she released an accompanying music video, which the idea came from the first line of the song : "I don't wanna do drugs anymore. If you saw me through the eyes of a bathroom stall, your skin would crawl." This is one of her favorite lyrics that she has ever written and was inspired by her obsession of only ever seeing somebody through the eyes of different bathroom stalls. She felt like she had the most euphoric moments of her life in those bathroom stalls, and wanted to recreate that. The video has four different bathroom stalls with four different energies and narratives. I don't want to spoil too much, but one bathroom set has neon pink lighting, Barbie dolls hanging from the ceiling, and glitter and balloons covering the bathroom. You will have to watch the video to find out the rest of the beautiful sets.

I love this song so much, and even played it on my radio show, Everything But Country, in celebration of International Women's Month. "These Drugs" is so raw, so honest, and a song I feel like I can relate to, and so can many other 20-somethings. It is about this battle you have with yourself in your head, and trying to escape that feeling by partying and taking drugs. Even though you have those euphoric moments in the bathroom stall, you still wake up the next morning with those same dark thoughts. That escape can only last so long. If I had to rate this song and video, they would both get 10/10.

Written By: McCaeley O'Rourke

Feature Photo Source: In2une Music