iOS 15 is officially here, and we could not be more excited. If you're interested in knowing how to get the most of the new operating system, especially when it comes to school, we've got you covered. 
If you haven't done so yet, back up your phone via iCloud, Finder (formerly through iTunes), or your Windows PC and then go to Settings, General, and Software Update. When downloading the new software, be sure you have a strong wifi connection with at least 50% battery life or your iPhone plugged in.

The features listed below are in no particular order, and some features may not be available on all iPhones due to hardware limitations. Check the chart below to see if your iPhone is compatible with iOS 15.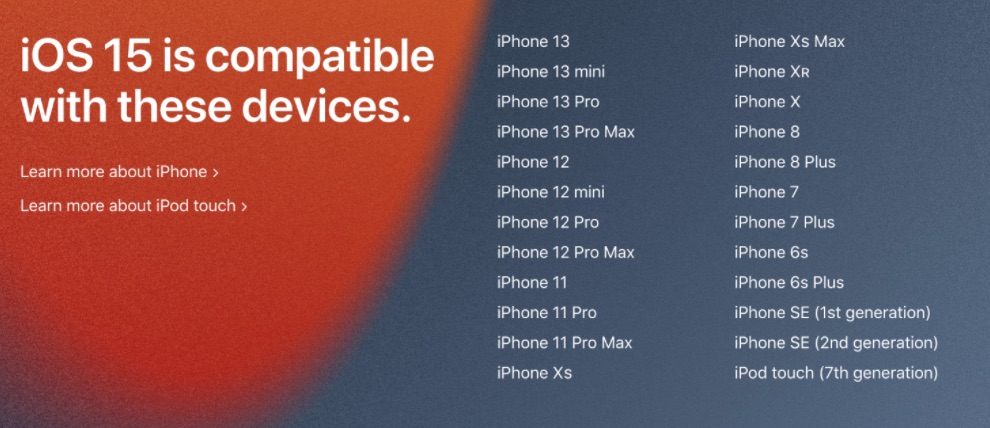 FaceTime non iOS & MacOS users
Ok, how many times have you wanted to FaceTime a friend or family member but remember they do not have an Apple device to do so, well, that problem is officially solved. When you upgrade to iOS 15, iPadOS 15, and or macOS Monterey, these devices can create a FaceTime web link. Once created, you can share the link with people who don't own an Apple device (Android users, I am talking to you here).

As long as the recipient has access to a web browser, they'll be able to join your FaceTime without a problem. You'll find this new feature as soon as you open the FaceTime app on your iPhone.


Drag and Drop Across Apps
This feature is excellent when you are working on the go and is handy for group projects. In addition, you can drag and drop content across various apps within iOS 15, such as web links, internet tabs, text, images, or files.

So if a classmate sends you a link to a research article and you do not have time to look at it right now, you can drag that link to a blank note or drag it to your google doc if you have the app on your phone.

Heads up, you'll need both of your hands to use this feature. First, select the content and long-press on it, and then switch to the app where you want to paste the content.
Tags in Notes We all use the notes apps, whether to make a to-do list, journal or jot something down real quick to get back to later. You can now organize all those notes with hashtags.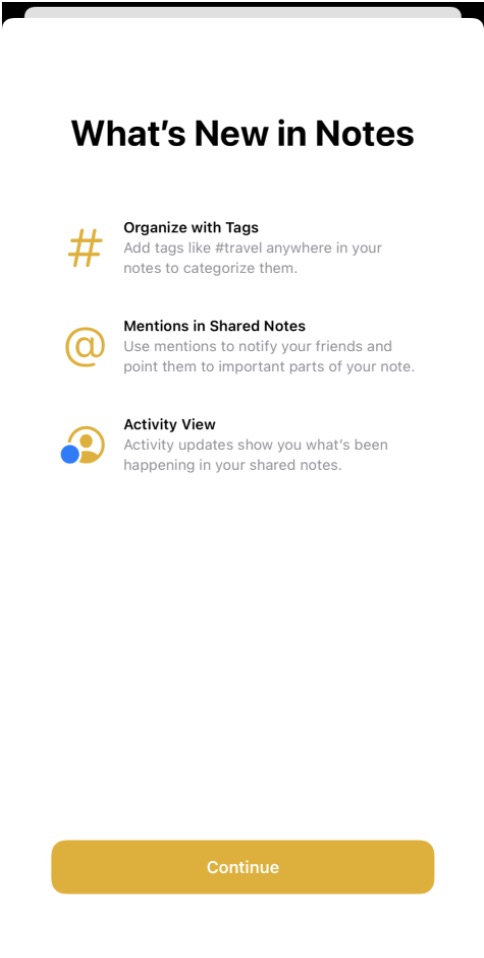 For example, if I have a bunch of quick links for a research project and other notes school-related, I can create #school, and then all notes with #school will be grouped for organization and easy access.
This will be a lifesaver when it comes to saving time on trying to find a particular note on a subject area—feeling fancy? In addition, you can add multiple tags to one note. So, for example, if I have a mixture of #business and #school for one note, the same note will go in both categories.
Mute Notifications We've all been in a situation where we were in class, and the phone keeps buzzing. The good news, you can mute any app or messaging thread notifications temporarily. You can mute the notifications for the next hour or the day. After that, it is up to you.
Focus Mode
I have saved the best for last because this truly is the best feature. Apple has introduced an improved version of the "Do Not Disturb" mode, called "Focus Mode" which lets you filter out notifications from contacts and apps depending on the activity.
Focus is more customizable than the original "Do Not Disturb" and here's how. Let's say you have class every Monday and Wednesday from 11:00 – 12:25 pm, and you do not want anyone to interrupt you unless it's your parent, for example.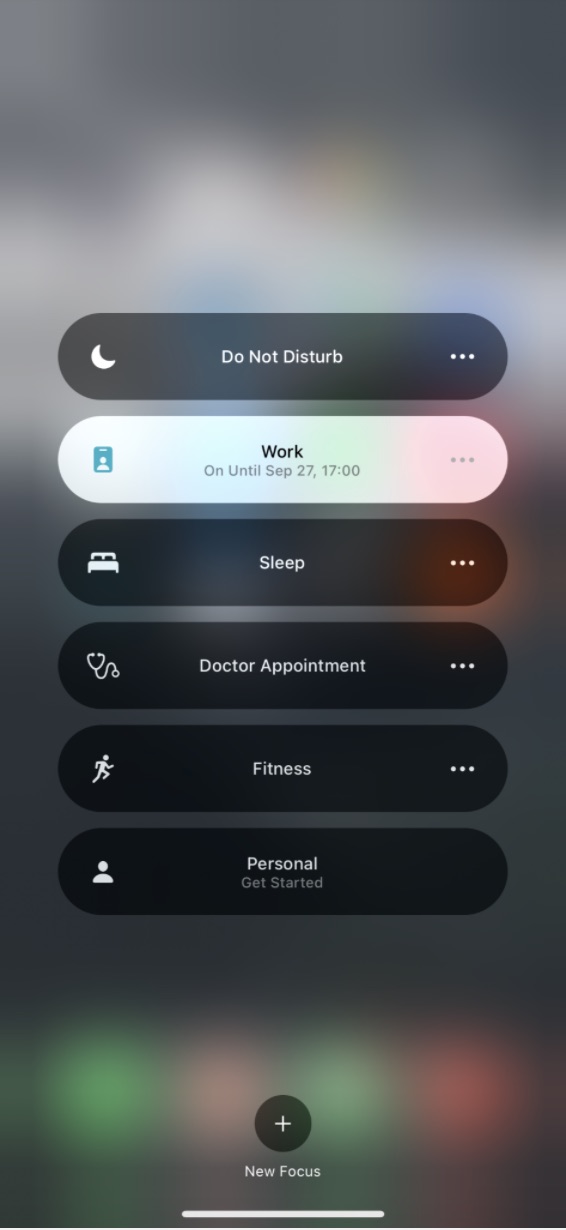 You can create a focus for "school" and automate so every Monday and Wednesday between 11 am and 12:25 pm, your phone will silence all calls, texts, and notifications from everybody during this time. If a parent calls you, they're the only notification that will go through (including text).

I have found this extremely handy when working out. I do not like getting notifications while having my music on and then it throws off my workout, so I have set one up for "fitness." Every morning from 5:00 am – 6:00 am; my phone silences all notifications from all apps and individuals.

If there is an emergency, repeated calls within a certain period will breakthrough focus mode.
You can view the complete list of all the new iOS 15 features by visiting the Apple website. Let me know your favorite feature of iOS 15 by hitting me up on socials @MikeStarkCA on Twitter and Instagram.
Written By: Mike Stark | @MikeStarkCA