Weekly Watchlist. Week 2.
For this week's "Weekly Watchlist", I have to give a shoutout to AMC A-List. I worked for AMC for almost 3 years until I moved on to better things; but in my time there, I saw almost every movie that came out. After moving onto a different job, I no longer had access to countless free movies whenever I wanted. Just recently, I purchased AMC A-List and it's the closest thing to seeing as many movies as I want. (3 movies a week, $24/month). I definitely am getting my money's worth as I have been attending various showings of movies that never even appealed to me.
Time to list what I watched now.
Monday (2.18.19)
Greenbook (2018) – 3.5/5
Mixed feelings; hesitant to watch at first but it was pretty nice actually; character development was great and it was interesting to see how 2 complex characters from different backgrounds bonded together. Was originally 4/5 stars, but they won Best Picture at the Oscars over "Roma" and it didn't really deserve it.
(Please mind the week long gap of no movies as my parents were in town visiting me for the first time ever. Note: The next movie has nothing to do with how their vacation went.)
Sunday (2.24.19)
Fighting with My Family (2019) – 3/5
Looks silly in trailers and advertising, but it's not as bad as it seems. It's also not as good as it seems though. The cinematography was bland; the pacing/editing are mediocre; the acting was pretty decent for the most part. The story itself though was very unique and based off a true story; a female wrestler breaking into the WWE; I'm not really a wrestling type guy but it wasn't terrible.
Monday (2.25.19)
Isn't It Romantic (2019) – 3/5
Thought this was gonna be a dumb musical-esque Rebel Wilson comedy; turned out to have pretty damn nice/funny writing; editing is great and hilarious. It's incredibly cliche but on purpose. The cinematography is ass though.
Tuesday (2.26.19)
The Usual Suspects (1995) – 4/5
I was fortunate enough to watch this in my film classics class but I sadly fell asleep for some part due to slow beginning; pretty cool though and great film I hope to rewatch soon.
Wednesday (2.27.19)
Glass (2019) – 1.5/5
The writing was honestly one of the worst I've seen in a long while. The cinematography was questionable and the lighting/coloring was probably the only thing this had going for it. It is to my understanding that the guy who played Bruce Willis' son was the same kid from the 2000 "Unbreakable" movie, but the dude can't act at all and has got to end his career soon hopefully. It's cool that M. Night Shyamalan made an attempt to create a superhero-like world, but it just doesn't work.
Friday (3.1.19)
Greta (2019) – 2.5/5
I have some extremely mixed feelings about this movie. Saw it opening weekend, so the audience was pretty full, but the script was so extremely bad that the entire theatre was laughing at some parts; mind you this was supposed to be "Drama/Thriller". Also saw this with a film friend of mine and it was just funny exchanging banter about the movie afterwards. This is not the worst movie in existence, but it's not good in any aspect really. I disliked the cinematography, but the lighting was pretty nice though. I only recommend seeing this movie in a crowded theatre so you can know for sure that you are not the only one who finds some scenes hilariously bad.
Monday (3.4.19)
Minding the Gap (2018) – 5/5
Kinda pissed they didn't include a warning in the beginning for emotional viewers that connect too heavily with the story. Thought this was a fun/cool documentary about skateboarding, but it turned out to be a heartfelt look into how skateboarding is an escape for people's shitty lives. Doesn't help when the director interviews his foreign mother who has trouble with English about how he was raised; hits the feels. The best documentary I've seen in a long time.
Tuesday (3.5.19)
Zombieland (2009) – 3/5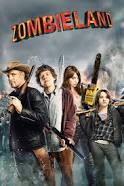 This movie is creative and fun for 2009, but it is 10 years later now and it's just a little too cheesy and fake deep for me to enjoy; cool cast but I didn't really like it all that much; very hyped up (and there's another coming out this year oh boy)
Wednesday (3.6.19)
Apollo 11 (2019) – 4/5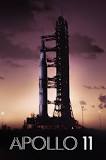 Grateful to have seen this in IMAX; the visuals are extremely amazing; the score is chilling and so good. The editing is extremely well done but I can only imagine how long it took to sort through the hours and hours of footage they had to work with. As for the space mission itself, the amount of physics that goes into something like this blows my mind and scares the s**t out of me (I was not good at physics in high school).
Thank you for reading along for this week; I hope these comments offer insight into your choice of what to watch and what to avoid.
Make sure to check in next week to see what I watch.