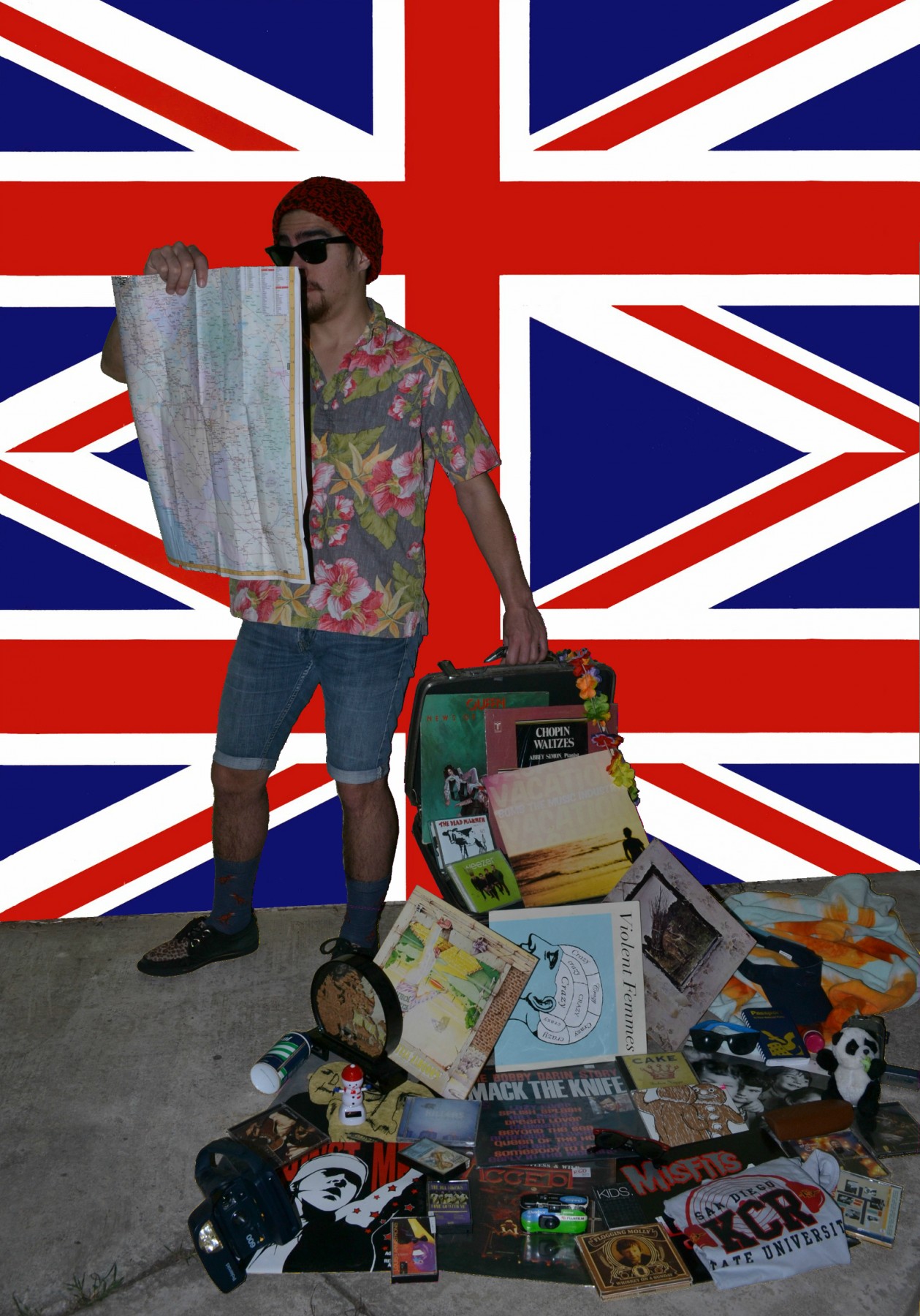 Hey again fellow tourists, its time again for another Souvenir of the Week! Now I thought that in light of the impending holiday that I'd bring you guys a special souvenir this week. So since I adore all of you so very much I've brought back an entire album called We Are The Pipettes by the British indie-pop band called The Pipettes.
http://www.youtube.com/watch?v=_JwQdGKr7Ts&list=PLCF29604790E8E0F4&index=1
The Pipettes formed in 2003 in Brighton, England and their debut album We Are The Pipettes featured Gwenno (Gwenno Saunders), RiotBecki (Rebecca Stephens), and Rosay (Rose Elinor Dougall) as The Pipettes. All of their voices are beautiful, solo or together, and their accents will make any sane person swoon. They're backed by an all male band called the Cassettes who do an amazing job complimenting & emphasizing the girl's vocals. They were formed by singer-songwriter Bobby Monster in hopes to revive the sound of girl groups like the Ronettes and the Crystals, something which I personally believe they were very successful in doing. Their "oh-sha-la-la"s and "oooo-weee-ooo"s take you back to the early years of Top of the Pops and American Bandstand. Their backing band really hit the nail on the head in capturing the sound of that era, and yet they are still able to sound original.
Although their sound is right at home with classic pop and early rock & roll music, they still have a modern feel about them. True, they sing about topics that were staples of classic girl groups like love and heart break. But they also bring a modern perspective to the music with tracks like One Night Stand, Sex, and Because It's Not Love (But It's Still A Feeling), which are far less conservative then their 50s & 60s counterparts. That's also just considering what's on this album, another track by them called I like a Boy in Uniform (School Uniform) would surely curl the toes of an audience way back when.
All technical praise aside, I really enjoy this album. We Are the Pipettes is a really fun album that is chock full of catchy lyrics and dance instilling tunes. My favorite tracks are: Pull Shapes, Dirty Mind, Your Kisses Are Wasted On Me, and ABC, but trust me when I say the entire album is great. Yeah, I will admit that this isn't a super deep album but I think we all sometimes need to realize that that's completely fine. I think the song Pull Shapes says it perfectly with the line "I just wanna move, I don't care what the song's about". Thanks for reading, have a happy Valentine's Day, and see you wonderful people next week.
Photo credits:
Union Flag via http://thegraphicsfairy.com/vintage-clip-art-british-flag/