See what she did "October 13th, at 10:15." Stopping in San Diego for her tour "emails i can't send," Sabrina Carpenter kicks off her show with opener "girlhouse".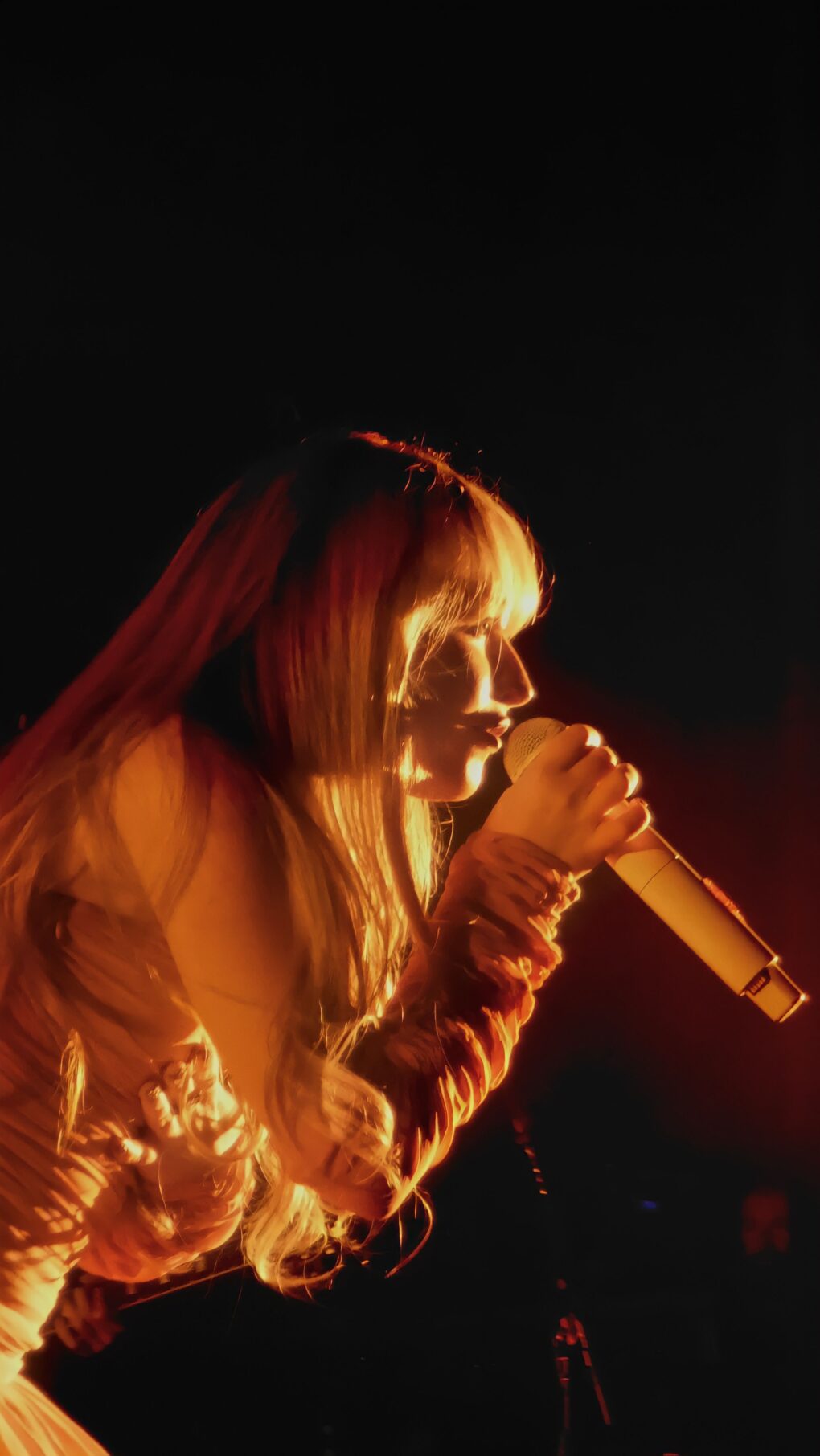 Sabrina Carpenter started off as an actor best known for her break-out role on Girl Meets World, but she has shifted to musical pursuits. From the release of her first album "Eyes Wide Open," Sabrina Carpenter has added a total of six different albums under her expansive discography. With her most recent release, "emails i can't send" has become the star of this tour. The stage is set with her band and a custom drum set with her initials "SC" in gold cursive as a red illuminated heart takes center stage alongside Carpenter. Carpenter opens an unforgettable night on the piano at the Observatory, North Park. Fans pull out their phones and burst into screams as they sing along to her hit tracks. Moving from a slow-paced song of heartbreak, to a viciously upbeat set, Sabrina Carpenter moves swiftly from performing songs from her newest album to "Can't Blame a Girl for Trying," which stems way back to her first album, released in 2015.
Sabrina Carpenter has extremely dedicated fans as some camped out over nineteen hours to catch a glimpse of the songstress. Each fan was seen passionately screaming her lyrics for the entirety
of the setlists, while others danced with friends and fellow fans. To feed the dedication, Carpenter had a segment in the midst of her show dedicated to fan interactions, hoping to give them advice on hardships and heartbreaks that she has experienced. Following her brief dedication to her fans, Carpenter shifted to performing a cover of Madonna's famous single, "Like a Virgin".
Additionally, she performed another top streaming song "Nonsense" of her newest album. Adding additional ending lyrics that pertain to each city as the song winds down, Carpenter improves adding, "You're face alone could get me preggo, Millie Bobby Brown leggo my eggo, I'm in motherf***ing San Diego" at the end of her track "Nonsense". Fans are sent into a spiral of screams in response to Carpenters' freestyle.
Sabrina Carpenter wraps up the night with "Fast Times," alongside thank you's to her fans and crew.
The crowd refuses to disperse as Sabrina Carpenter calls her show to a close. Fans persistently call for Carpenter to return to stand for an encore of her hits "decode" and "because i liked a boy". Sabrina Carpenter returns, performing an encore that sends fans into a frenzy, and red heart-shaped balloons descend from the roof and blanket the crowd below.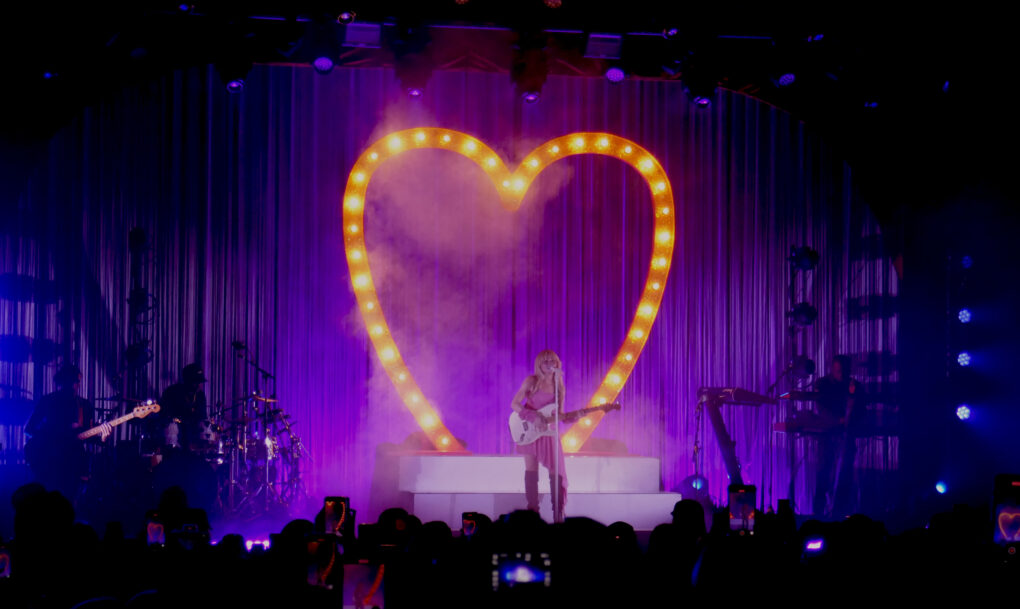 Growing up as a fan of Sabrina Carpenter's music and shows, being able to see her perform in person was an entirely different experience. Definitely, nostalgic. Her stage presence radiated throughout each fan in attendance at North Park. I am genuinely grateful for the experience to attend and photograph the "emails i can't send" tour on behalf of KCR.