At this point, if you haven't listened to "Despacito," then you've probably been living under a rock. The song, by the Puerto Rican singer Luis Fonsi and featuring Daddy Yankee, a Puerto Rican rapper and reggaeton superstar, remained number one for 31 consecutive weeks on the U.S. Hot Latin Songs chart. And, the song became YouTube's most viewed and most liked video, with over 3.8 billion views.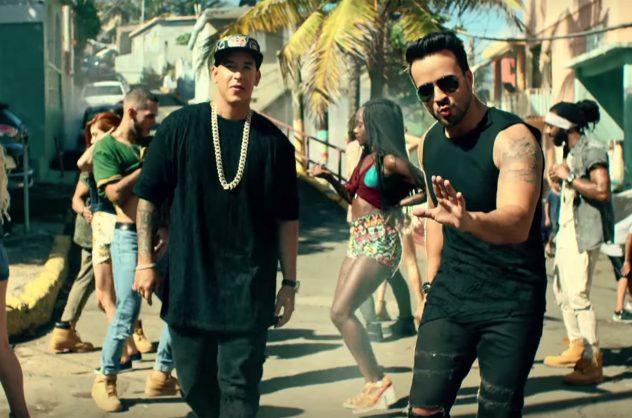 When a remix of the song was released featuring Justin Bieber singing the Spanish chorus, the song reached an even larger market, gathering more success. This remixed version reached number one on the Hot 100, and remained there for 16 consecutive weeks, becoming the longest-remaining number one single in Hot 100's history (tied with Mariah Carey's song featuring Boyz II Men, "One Sweet Day").
"Despacito," however is only one recent example of the success that Spanish-language songs have garnered in the U.S. and abroad. In recent years, music charts have had a growing number of Latin artists featured. These artists, such as Nicky Jam, J Balvin, Don Omar, CNCO and Enrique Iglesias, are obtaining worldwide commercial success, primarily in the genres of pop and reggaeton. Reggaeton is an extremely popular music genre in Latin American countries, particularly in Puerto Rico and Colombia.
With "Despacito" having topped 50 international charts, including in the United States and United Kingdom, it is clear that more and more people, not just Latinos, have a growing interest in Spanish-language music. Reggaeton, Latin pop, and also Latin trap, have been growing in global popularity – with successful Latin trap artist Farruko even collaborating with Fetty Wap on his latest album, "Trapxficante."  Spanish-language music is not just a niche market anymore.
If you go to any party with a DJ or to a club, it is more than likely that they'll play Don Omar's "Danza Kuduro" (which has nearly 1 billion views on YouTube) or Shakira's "Chantaje." Which, in addition to having more than 1.8 billion views on YouTube, is also ranked 20 in the most viewed YouTube videos.
Justin Bieber and Pharell Williams both collaborated with the extremely popular Colombian artist J Balvin. Little Mix remixed the popular boy band CNCO's song "Reggaeton Lento." This rise in Latin music of all genres, and its growing audience, has not only inspired artists like Justin Bieber, Pharell Williams and Little Mix, but has excelled in the commercial market all across the world.
Latin music is no longer something primarily streamed in Latin American countries, but now has made its way into the homes of many Americans and non-Spanish speakers alike.