You do not want to miss out on this one.
Reinventing the rock sound, Quarters of Change is going to absolutely take off in the coming months. Their recent album, "Into the Rift," immediately became a no-skip album for me and soon will be yours. Songs like "Kiwi" and "Jaded" are full of immaculate guitar riffs, stellar rock vocals, and rhythmic drums.
Originally from New York, Quarters of Change is an alternative rock band consisting of four members: Ben Roter as the lead vocalist, Jasper Harris and Ben Acker on guitar, and Attila Anrather on drums. They formed their band back in 2017, which started out as a cover band until they released their self-titled LP in 2018, "Cyclone Trips." In more recent works, they dropped their EP, "New Hour," in 2021 and their first album, "Into The Rift," in 2022. Additionally, they toured this past year with Bad Suns as an opener alongside Last Dinosaurs.
Stopping in San Diego on their sold-out North American headline tour, they performed at the Voodoo Room at the House of Blues. Opening for them was the band Late Night Drive Home, an indie rock band from El Paso, Texas, who, like Quarters of Change, are also helping reinvent the rock scene. Playing songs like "Star Love" and "Stress Relief," they were the perfect compliment for the night.
Approximately around 9:15 p.m., Quarters of Change took the stage, and the crowd went absolutely wild. I was lucky enough to receive a photo pass for this show and made my way up to the barrier in front of the stage. One by one, each of the members came onto the stage, with Ben Roter being the last to appear, in true rockstar fashion.
They opened with a crowd favorite, "Jaded".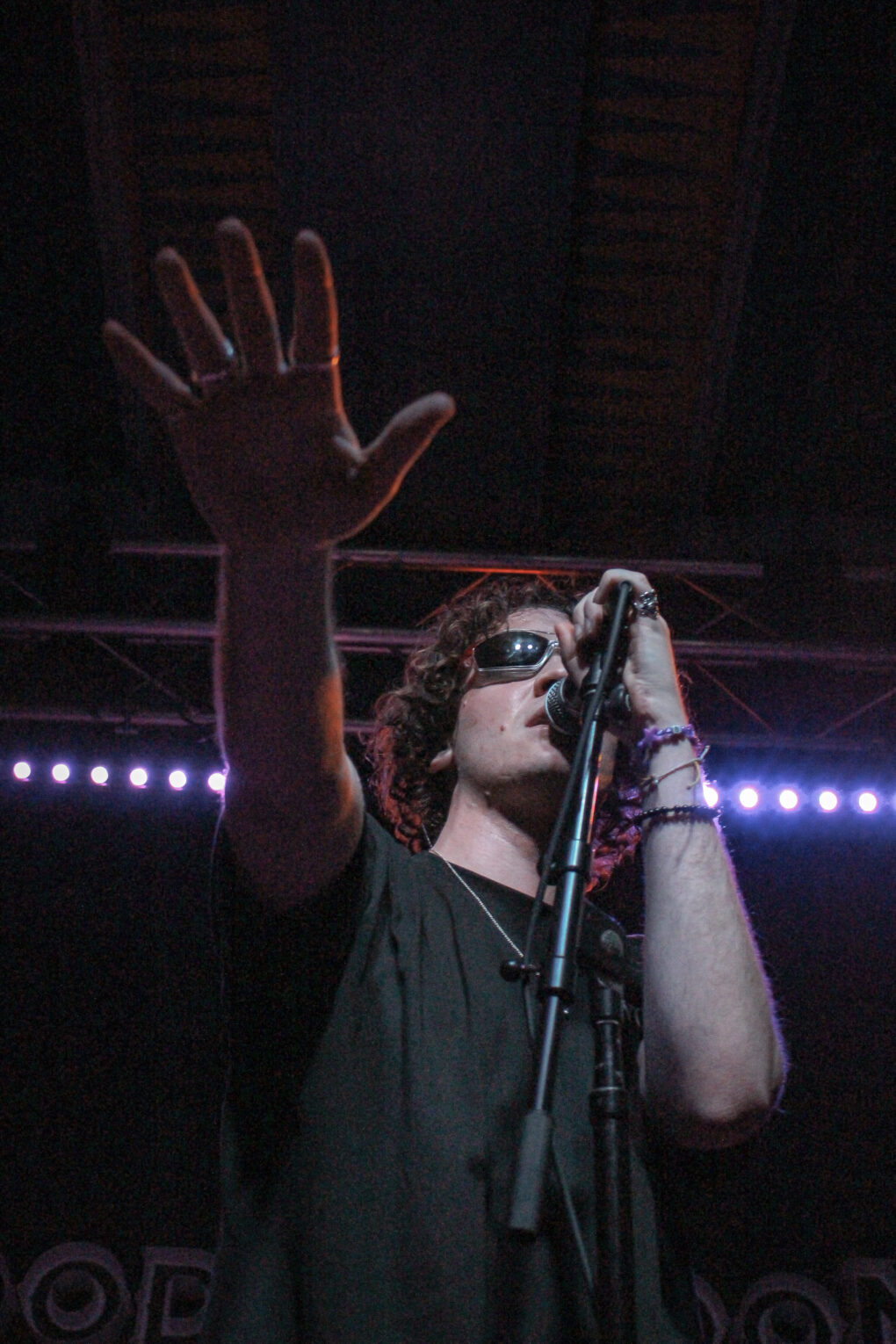 When I tell you that the crowd went crazy, that is a bit of an understatement. The energy in the room was absolutely wild, and quite honestly it felt like a cinematic moment. From my perspective, it was surreal to have the band so close to my right side and then the view of the crowd on my left. Those at the barrier were seen having the time of their lives, being able to sing along and reach out to the stage.
The band was dressed in typical relaxed and casual rockstar attire. Ben Roter was seen in an all-black outfit with clear-framed and dark-lens 2000's style glasses. To his left was Jasper Harris, who was seen wearing a leather zip-up utility jacket and slacks that paired well with his blue Fender Stratocaster. To the right of Roter was Ben Acker, dressed in a
cream colored linen buttoned long sleeve and colored matched pants that contrasted perfectly with his black six-string guitar. In the back was Attila on the drums, wearing a white Blondie t-shirt.
As they continued to hype up the crowd, they played all the fan favorites, including "Blue Copper," "T Love," and "Chloe," to name a few. The strong chemistry amongst the band members was electrifying on stage, and there were moments seen throughout of the guitarists, Jasper and Ben, shredding back to back with Roter in the middle. An unforgettable moment in the set included an incredibly effortless guitar solo from Jasper for the song "Kiwi" that left me with chills and elicited loud cheers from the crowd.
Roter himself showcased his vocal capabilities and animated stage presence throughout the entire set and truly proved what it means to be a rock star. Additionally, the emotion displayed by Roter was impressive to watch and demonstrated his love for what he does.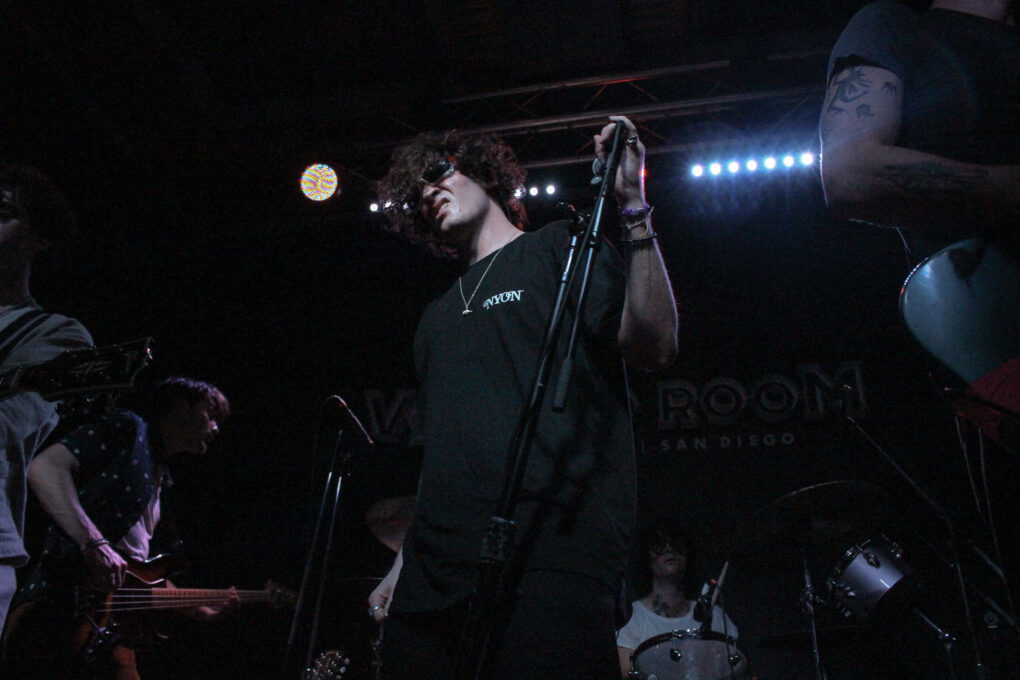 Bringing attention to the crowd and closing out the show with a bang, Roter directed the crowd to get down low as the tempo of the song started to build, and when the moment hit, those in the crowd sprung up and gave it their all. Fans were also spotted crowd surfing as well as headbanging during the final song on the setlist, Rift.
Closing out the show, Roter yelled out to the fans, "We love you, San Diego!" before running off stage.
I would consider myself to be a regular concertgoer, and when I tell you that this is one of the most exciting and energy-packed shows I have been to, believe it. Everything about their performance was captivating
Quarters of Change is surely going to be the next big thing in music, and I am eager to see where it takes them.