As the year winds down, it's time to look back at all the outstanding albums that released this year!
Reflecting on the 2019 year's lineup, it's clear to see the lineup is stacked. From memorable debuts such as YBN Cordae's The Lost Boy to disappointing releases like Chance's The Big Day and Kanye's Jesus is King.
Nevertheless, a wide range of artists from all sides of the rap spectrum released music this year as we've seen with the dynamic Atlanta duo EarthGang releasing their debut, Mirrorland to the surprising posthumous project, One Of The Best Yet by legendary rap group Gangstarr.

With not only the year but the decade coming to a close, I felt that it was right to go over what I personally think are the top releases this year for rap and R&B. It was a hard decision to whittle down my favorites to only five, but these are the albums I felt deserve some noise:
This album is a phenomenal debut for the young, up-and-coming rapper hailing from Maryland. He initially blew up through a remix of J-Cole's "1985" that circulated the web and moved its way to the charts. From then on, things have only been going up for the young rapper as shown with his song "RNP," featuring Anderson .Paak being produced and co-written by J-Cole himself just a year later. The lyrics and production in this project are nothing but top-tier so this definitely deserves to be in the top five of the year.

Tyler, the Creator – IGOR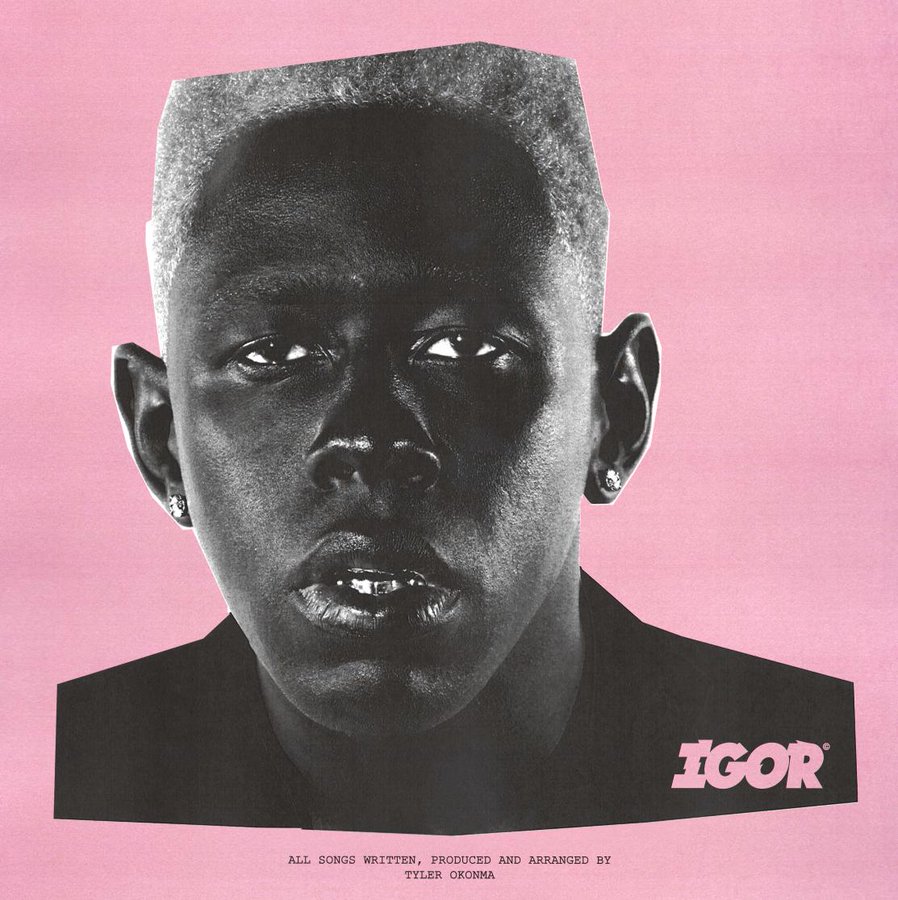 Many wondered what direction Tyler would take for his album after the release of Flower Boy, which received both widespread critical and public acclaim. What resulted was the release of IGOR, which Tyler proudly proclaims is all self-written, produced and arranged. The rave reviews of Flower Boy led Tyler to tap into his creativity to create a unique album that sonically differs from his past discography. Exploring the journey of a love triangle, Tyler paints the emotional struggles experienced throughout the album. If you ask me, this project would be the number one release of the year.
Summer Walker – Over It

Another stellar debut project that dropped this year was Over It by R&B singer Summer Walker. Dropping in October, this album proved to be a hit as it broke records by becoming the most-streamed album by an R&B female artist ever during its first week. After getting her song, "Girls Need Love" remixed by Drake, her popularity instantly skyrocketed. Her sultry vocals paired with the slow-groove production made this album a top contender for best R&B album of the year. 

Anderson .Paak – Ventura

Anderson .Paak came through this year with the release of his album, Ventura. This album came out just a year after the release of his fourth album Oxnard, which received some criticism for his rap-centric approach. It didn't seem to bother him though as he came out strong this year with Ventura just 5 months after Oxnard's release. Returning back to the soulful roots with this album, Paak recovered gracefully with this "return to form" album.

One Of The Best Yet marks the end of the 16 year hiatus of legendary rap duo Gangstarr, which consists of rapper Guru and producer DJ Premier. The death of Guru back in 2006 resulted in DJ Premier losing access to all of his old verses until recently through legal action. Fortunately, once DJ Premier recovered his partner's forgotten and unreleased material, he was able to make magic and produce beats that ultimately culminated into the album. One of my favorite aspects of this album was the fact that Guru's verses have a timeless element since they are very relevant in today's rap climate. Overall, this is a classic sounding album reminiscent of the 90s that sounds like a treat for backpackers. If you're a fan of hard-hitting lyrics, this is the top release of the year for that category. 
With so many hard-hitting releases this year, there's a lot of content to listen to in order to keep up. Hopefully, this list gives you some ideas or suggestions on what projects to catch up on. Peep these joints out!
Written by: Johann Oribello