New Releases this "New Music Friday" come from Lauv, Katy Perry, Megan thee Stallion, Demi Lovato, and more.
It's Friday, everybody, we did it. The weekend is finally here. I hope you all had a great work or school week. We had a lot of new music drop today. Because of that, this is going to be a special supersized edition of New Music Friday, so let's get started.
Lauv – "~how i'm feeling~" (Album)
The long-awaited album from Lauv "~how i'm feeling~ is finally here, and I could not be more excited. The singer tweeted, "MY DEBUT ALBUM IS OUT NOW." The album is about embracing every aspect of your personality. We are not defined by just one thing, that would make us dull. Every day we do not feel the same. Some days happy, sad, angry, more joyful than the previous day, etc. This album discusses tough issues that we all face head-on.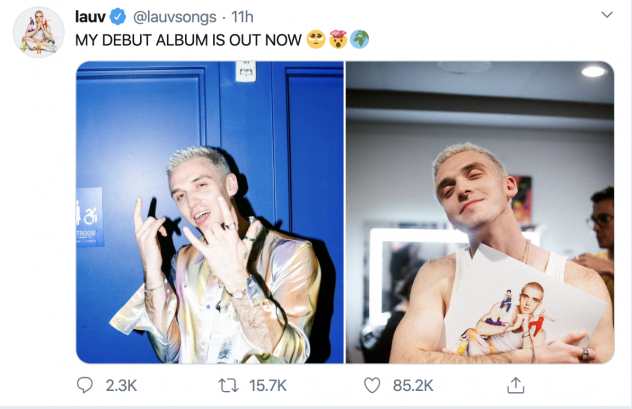 Celebrating the album, Lauv will be going on tour. Unfortunately, he will not be stopping in San Diego, however, if you're feeling adventurous and love his music and or this album. The nearest show would be in Los Angeles at The Greek Theatre. The first night on August 20 is already sold out, but a second night, on August 30, was added, and tickets can be purchased here and stream ~how i'm feeling~ on all streaming platforms.
Katy Perry – "Never Worn White"

Before I get into Katy Perry's new song. We all need to take a moment and congratulate both her and fiancé Orlando Bloom, who will be becoming parents later this year. That's right, Katy Perry is pregnant! The singer released her new music video for the song "Never Worn White." At the beginning of the video, you see Katy placing her hand over what appears to be a baby bump. Fans flocked to social media to find out what this all meant and get confirmation. Katy tweeted on Wednesday, March 4, "omg so glad I don't have to suck it in anymore." And then, First thing on Thursday (March 5), the singer jumped on Instagram Live and confirmed that her baby bump is "only getting bigger."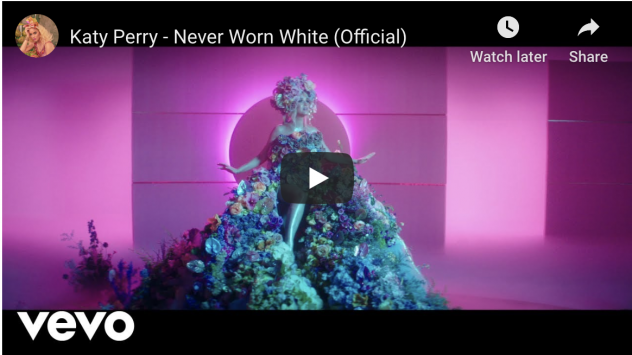 She continued and shared that "We're excited and happy. It's probably the longest secret I've ever had to keep, but I knew I would tell you in the best way. Which is through a piece of music, because that's how we speak." I agree with Katy, music is always the best way to get an announcement out in a fun way. Finally, the singer stated, "There's a lot that will be happening this summer. Not only will I be giving birth, literally, but also figuratively…to something you guys have been waiting for." This right here, yes, we are getting an album. The fifth album from the pop singer is coming soon and by the sounds of it, this summer. Katy informed fans that "Never Worn White" is "not the lead single for the album but is a good way to start out." Looks like Katy is in for one busy summer and we are so happy for her and Orlando. Check out the music video for "Never Worn White" above and stream on all music services.
Megan Thee Stallion – "Suga" (album)
Megan Thee Stallion has officially dropped her debut album, Suga, and this is excellent news. For those of you who don't know. Last week, the rapper's label, 1501 Certified Entertainment, was preventing her from releasing any new music after she went to renegotiate her contract. Megan took to Instagram live to explain to fans what's going on and her frustration. During the IG Live stream, she stated, "I was like 20, and I didn't know everything that was in that contract. She continued to share, "So when I got with Rock Nation, I got management real management and real lawyers. They were like, 'Do you know that this is in your contract?' and I was like, 'Oh damn, that's crazy. No, I didn't know."
A judge in Texas granted Megan a temporary restraining order on Monday, March 2, 2020, against 1501 entertainment. Due to this temporary restraining order, this allowed Megan to release her album "Suga" today for all of us to enjoy. Former Major League Baseball player and 1501 Certified Entertainment leader Carl Crawford told Billboard the lawsuit is a "whole lie." "Nothing is true that she said. Me being greedy and taking money from her, that's crazy. I never tried to take nothing from her," He went on to say, "The only thing we ever did was give, give, give. Now, she fell for the oldest trick in the industry: the conquer and divide theme."

Megan is clearly moving on and focusing on the album release today and celebrating the new music with fans. She tweeted last night before the release, "I'm super excited for y'all to hear #SUGA" Same Megan, same. The album has some straight bops on there, so be sure to check out Suga on all streaming providers.
Demi Lovato – "I Love Me"
It's been three years since Demi Lovato album release of "Tell Me You Love Me," and the singer is back with new music. I could not be happier because "I Love Me" is what everyone needs to hear right now. The upbeat track is about Demi's mission towards self-love and self-acceptance. A lyric from the song says, "I'm a black belt when I'm beating up on myself, but I'm an expert at giving love to somebody else." I feel seen. In the music video, which also dropped along with the song. We see Demi use her Mixed Martial Arts skills to fight herself in the music video. Why is she fighting herself? Well, you'll have to check out the video for yourself. I can't give you everything. One thing I will say is that Demi is moving on with her life and states that in the song with the lyric, "I'm a 10 outta 10, even when I forget it."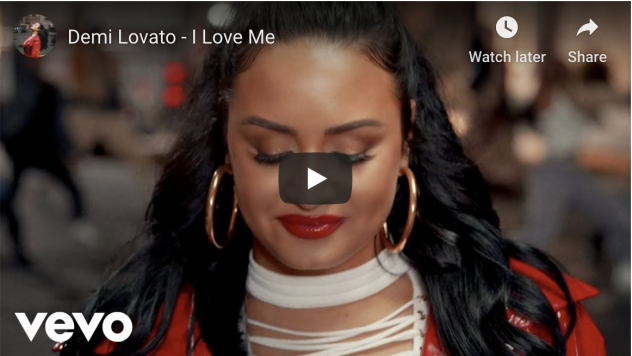 "I Love Me" is just a taste of what is to come for her seventh studio album, which is scheduled to drop later this year. Lovato told host Ellen DeGeneres that "There are songs that are ugly-honest and heavy and will make you cry and will take you there. But I'm so excited." Demi also took to Instagram and shared a photo of getting her makeup done with the caption "#ILoveMe is OUT NOW!! I can't put into words just yet what this past year for me has been…but this song focuses on a lot of what's going on in my head. We have good days, and we have bad days. The best we can do is be the best version of ourselves and celebrate that with those closest to us, Wanted to also give a special shout out to all of my Lovatics for always being there for me. 2020 is OUT year!" I can't wait for the new album. In the meantime, check out the video for "I Love Me" above and stream on Spotify, Apple Music, or YouTube.
More New Music from March 6
SUGAR Remix (feat. Dua Lipa, Ryan Beatty & Jon B) – BROCKHAMPTON
The Book Of You & I – Alec Benjamin
That's your New Music Friday update for this week. What new music do you have on repeat this weekend? Let me know by hitting me up on social media, @mikestarkca on Twitter and Instagram.
Written By: Mike Stark