New Releases this "New Music Friday" comes from Justin Timberlake, Lady Gaga, Jhene Aiko, and more.
Happy Friday, everybody! We've not only made it through another week but the end of the month. This is the last Friday in February! We had some excellent music released today and honestly the perfect way to close out February, so let's dive in.
"The Other Side" (feat. SZA) – Justin Timberlake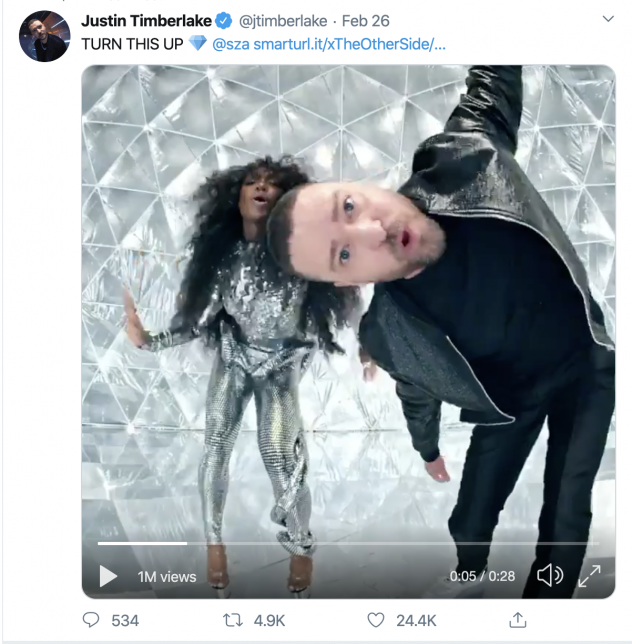 On Wednesday, February 26, Justin Timberlake dropped not only a new song but a new music video for "The Other Side" which is the first single to be featured on the upcoming "Trolls World Tour" movie. Justin tweeted on February 26 "TURN THIS UP @sza" which was a small clip of the music video. The music video is giving me so many throwback vibes and I'm here for it. It pays tribute to Michael and Janet Jackson's "Scream, Missy Elliot's "The Rain (Supa Dupa Fly)) and TLC's "No Scrubs" Check out the music video for "The Other Side" below, stream "The Other Side" on all streaming platforms, and check out "Trolls World Tour" in theatres on April 17, 2020.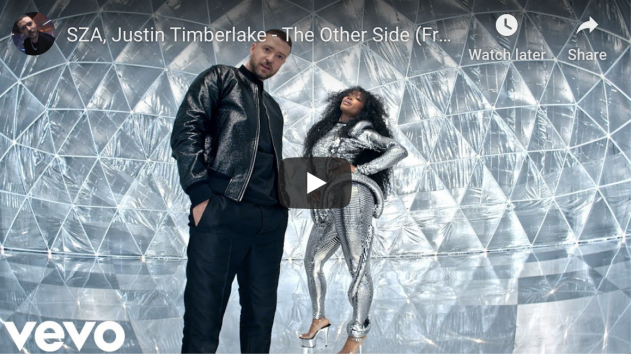 "Stupid Love" – Lady GaGa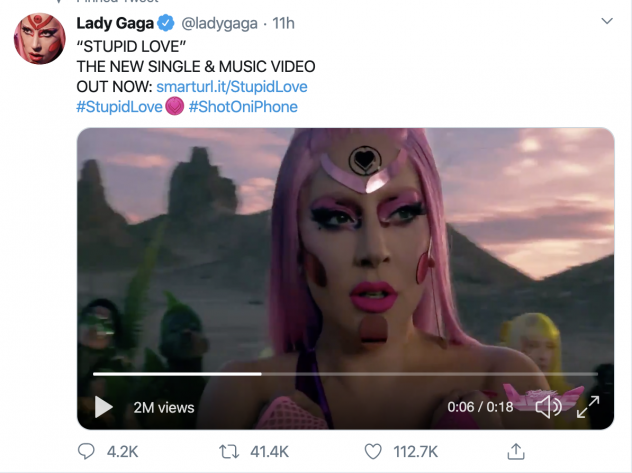 She's back everyone and couldn't be more excited. The singer tweeted "Stupid Love" new single & Music Video Out Now #StupidLove #ShotOniPhone". The video shot entirely on an iPhone 11 Pro, similar to what Selena Gomez did her for her song "Lose You to Love Me" and "Look at her Now".
GaGa's music video is a futuristic type battle taking place in the desert with some power choreography. The music video opens with a message that reads "The world rots in conflict. May tribes battle for dominance. While the spiritual ones pray and sleep for peace, the Kindness punks fight for chromatica."
My favorite lyric from "Stupid Love" is "Gotta quit this crying/Nobody's gonna heal me if I don't open the door." No word yet on a new album, but could the new album be titled "Chromatica"? We'll have to wait and see. Check out the music video for "Stupid Love" below and stream it on all streaming services.
"Happiness Over Everything" (feat. Miguel & Future) – Jhené Aiko
Jhené Aiko came in full force this new music Friday. Jhené announced a new song, new album, and tour. The new song "Happiness Over Everything (H.O.E.)" features Miguel and Future and is about meeting someone, clicking with them, and letting your guard down to inform them of your intentions. The new album, "Chilombo," will have features from Swae Lee, Nas, Big Sean, and more.
The tour titled "The Magic Hour Tour" with Queen Naija & Ann Marie will kick off in Boston on May 1 and wrap up on June 27 at the Saint Kitts festival. Unfortunately, Jhené will not be making a stop in San Diego. The nearest show would be in Los Angeles at The Greek Theatre, June 1.
Ticket sales for the L.A. show begin Friday, March 6 at 10 AM here. Check out the video for "Happiness Over Everything H.O.E." above, stream the song on all streaming services, and check out the full tour date list below.
More New Music from February 28
"Live Off My Closet" (feat. Future) – Lil Baby
"not ur friend" – Jeremy Zucker
"Rojo" – J. Balvin
"God Whispered Your Name" – Keith Urban
"Where Am I At" – MAX
"Locket" – Lila Drew
"Baby Girl" – Bryce Vine
That's your New Music Friday update for the week. What music new music do you have on repeat Weekend? Let me know by checking in on social media, @mikestarkca on Twitter and Instagram.
Written by: Mike Stark