2018 was a year of new music from established favorites, debut full-lengths from up-and-coming artists, and singles in advance of forthcoming releases
As 2018 comes to a close, so too does my time at KCR, at San Diego State, and in San Diego in general. Between bouts of crying and while avoiding thinking about returning to Canada (the land of arctic boredom and a much more affordable healthcare system), I've spent some time reflecting on the new music released in 2018 that has soundtracked my California existence.
Southern California is a melting pot for the surf, garage, and punk genres, music that's perfect for cruising down the freeway in the sunshine to (check out the undercard for this year's Tropicalia Festival lineup and you'll get a sense of what I'm talking about). As such, the majority of the new music I've been listening to and seeing live this year has come from bands based in California. However, the Golden State is almost always a stop for touring bands, so I've also had the chance to hear new stuff from those that hail from outside our perfect West Coast bubble.
So as a final parting gift to the loyal readers of my KCR blog posts (read: people on my Facebook friends list), I present to you: California Andrayah's* favorite music released in 2018. As a fun bonus, I've included the most fitting freeways and neighborhoods to serve as a backdrop for your listening, based on my personal experiences. Let's be real: you need a car to get around in San Diego, and since you can't pick up AM 1610 all over the county, you're going to need to play your own music if you can't listen to San Diego's Best AM/FM Radio Station according to The San Diego Union-Tribune 2018 Reader's Poll. I'm talking about KCR here. It's us. We're the best.
*as an (un)interesting aside, every person I've met in California has pronounced my name like An-DRAY-ah. Technically, I am actually AN-dree-ah. I might stick with my new moniker, though, in an effort to try to convince myself I'm still in San Diego, going to Better Buzz four times a week and drinking alone at the Ugly Dog Bar when they've got a sour on special for $3 Tuesdays.
Records: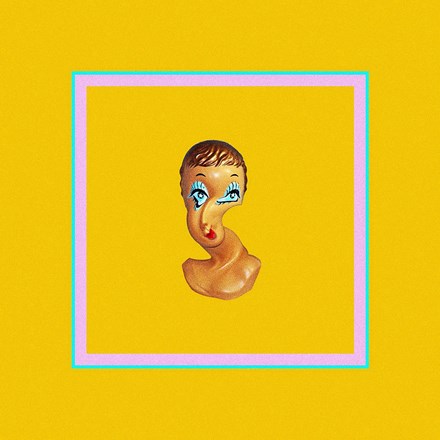 Logan Heights' Beach Goons released hoodratscumbags this August, and my introduction to the band was through this record on the day it came out. If you were lucky enough to catch them at The Live Wire, KCR's new flagship concert series, back in September, you know that Beach Goons offers SoCal surf/garage rock with a Cumbia twist. hoodratscumbags marks the first release for Beach Goons in a couple years and the new record was highly anticipated by their fans. Founding member Pablo Cervantez sought to recognize Beach Goons' Chicano/Mexican heritage with their new music, and songs like "Chunti" and "A.M." really emphasize this influence.
Top picks: Vatos Tristes, Hrsb
Best use: Is it lame to listen to Beach Goons while driving down Logan Avenue? Maybe, but I've done it. Otherwise, hoodratscumbags is a good choice for driving around Ocean Beach. Consider playing it as you roll up to the Robb Field Skate Park so the skaters know you're down with the local music scene. I recently bought my first skateboard, and this is a fact that I like to make known as much as possible.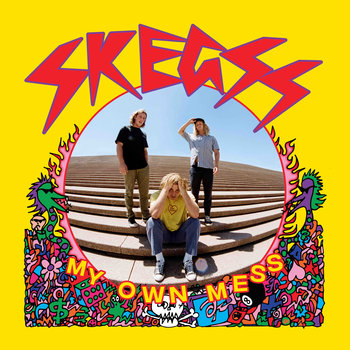 Australian garage/surf trio Skegss released their debut full-length back in September before embarking on a tour of their homeland with Chicago's Twin Peaks. Maybe it's Australia's similar climate and its cultural emphasis on surfing, but My Own Mess fits right in with our SoCal music scene. It's chock-full of slacker anthems about partying, watching TV, and fucking up. My favorite track on the record, "Margarita", is one of those rare songs that I heard and instantly fell in love with, immediately qualifying it for Banger Status. If you're a fan of bands like The Frights, SWMRS, or FIDLAR, you'll probably be stoked on Skegss.
Top picks: Margarita, My Mind
Best use: Skegss is the band you want to start your day with. Not if your day consists of school or work, but when your day will be spent doing something fun, like laying on the beach or skateboarding. I have a skateboard now, so I can relate to this. My Own Mess is reserved for the 8 West (never the 8 East – this ain't for driving home at the end of your fun day) on your way to the beach, or maybe the 5/805 North, if you're bougie and heading to a beach in La Jolla.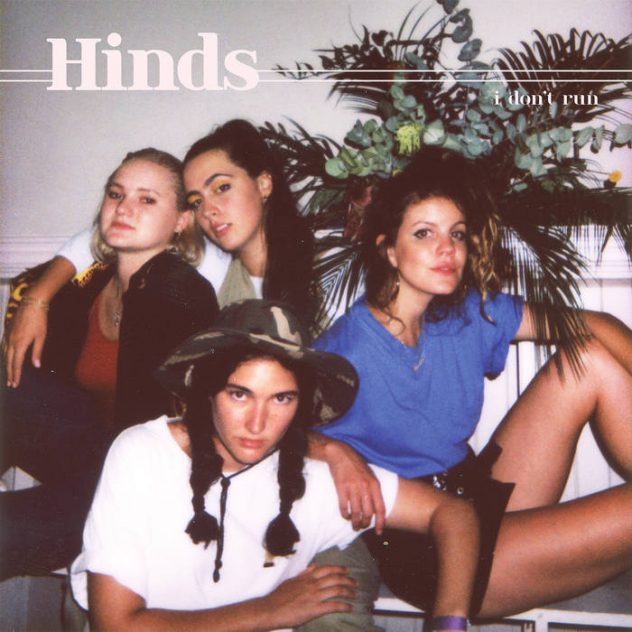 This April, Hinds released I Don't Run as a follow up to their debut record, 2016's Leave Me Alone. Their sophomore effort is similar to Leave Me Alone musically, but it's not a carbon copy. The all-girl garage rock group from Madrid, Spain digs a little deeper on I Don't Run, and lyrically the songs get personal and serious at times. That's not to say the music is slow and sad – the record still largely consists of the irresistibly fun and catchy songs Hinds is well known for.
Top picks: Tester, Rookie
Best use: Take a girls-only day trip to Los Angeles and put on I Don't Run as you roll down Melrose Avenue scoping out your next Instagram photo op. Otherwise, a fun and semi-manipulative idea is to play "Tester" when driving with a guy who you suspect could be cheating on you, particularly for the lyric "Should I have known before you were also banging her?" I'm not actually speaking from experience here (give me a little credit), but I could see myself doing this. Or at least considering it.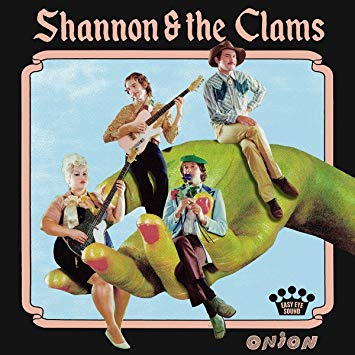 I think Shannon and the Clams is one of the most underrated bands of our time. They blend doo-wop, surf, and garage rock into a unique sound that's perfectly nostalgic, a sound that's not often heard these days. I'm usually more of a music person than a lyrics person, but the lyrics on Onion's tracks stand out with their raw emotion and poignant themes. Set to the Clams' signature retro instrumentals, the result is foot-tapping, danceable songs that are painfully beautiful underneath.
If I had to pick one record from this list to recommend to someone who hadn't heard any of them, in the hopes that they would discover a new band to obsess over, it would be Onion. Send tweet.
Top picks: If You Could Know, The Boy
Best use: I like to listen to Shannon and the Clams during the rare times when I'm in 5:30 PM traffic, because I can be safely reckless and dance along to it while driving. A favorite spot is getting off the 163 and onto the 8, near Fashion Valley. It takes fifteen minutes to move half a mile – you can dance through the first five songs on the record while you wait.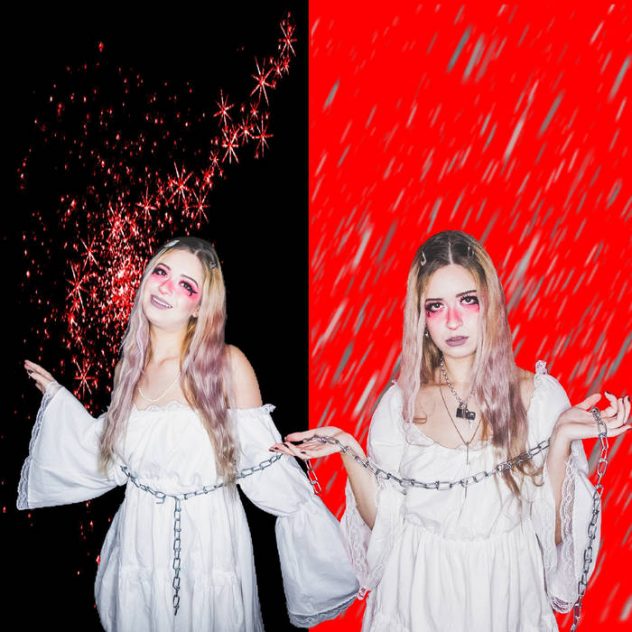 Like Shannon and the Clams, I think The Aquadolls don't get nearly the amount of recognition they deserve. The tracklist for The Dream and the Deception features nineteen songs that span the emotional spectrum, from sad to silly to pissed off. Singer, guitarist, and songwriter Melissa Brooks' commitment to The Aquadolls is admirable – she self-released this record online in October and has plans to press it in on vinyl via her own label in the new year.
Top picks: Cigboi, Communicationissexy/Idkhow2communicate
Best use: My top picks above are fitting for driving home on the 94 East on a moody, rainy Friday night. You've left-swiped through everyone on Tinder and you're feeling hopeless and lonely. "Why am I so alone?" you cry, as you ignore everyone and make no effort to meet people. Switch over to something more upbeat and positive, like "I'm a Star", to remind yourself that you are, in fact, a star.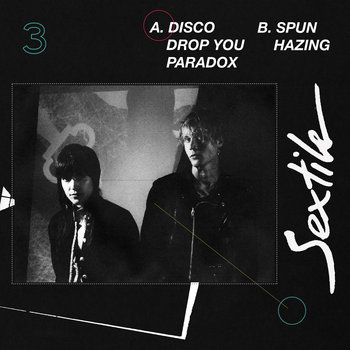 Good god, do I love Sextile. I love getting into music that's a lot different than the usual things I listen to (see every other record on this list), and Sextile stands in stark contrast to the reverb-heavy surf rock that's so popular in Southern California.  The Los Angeles based duo is not like anything I've ever heard – all the headbang-inducing and moshpit-inciting energy of punk with the added twist of a new wave dance beat. If you've ever wanted to go to a club and dance all night amid cool visuals, but you're a bit too punk rock for something like that, check out Sextile.
Top picks: Spun, Paradox
Best use: Don't listen to this in your car. See them live! Dance around in the strobe lights! Inhale the smoke machine smoke! Get slammed into and have your front row spot taken by a psycho ex! It's all part of the experience.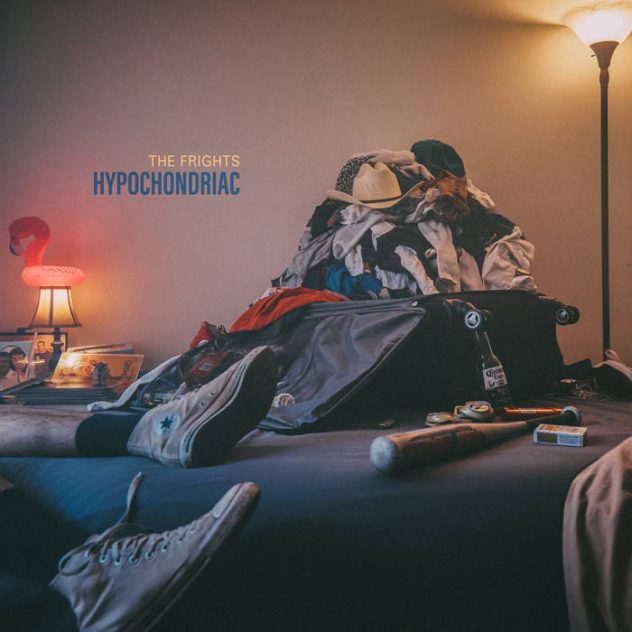 The Frights put out their third record, Hypochondriac, on Epitaph Records after signing with the punk label earlier this year. It's quite a departure from 2016's You Are Going To Hate This, and an even farther trip from 2013's The Frights. Many of the songs are a lot softer and sadder, with the exception of the pop-punk/emo track "CRUTCH". The new sound is good in its own right, but if you're looking for the same surf-inspired tunes that put The Frights on the map, you're going to need to look elsewhere.
Top picks: Alone, Whatever
Best use: The Frights will always remind me of driving on the 8 East and taking the College Avenue exit to get back to State (shoutout to "Cold" from The Frights for being my spring 2018 anthem). Otherwise, the driving vibe can vary: sometimes I'm shouting along angrily to "Over It" as I drive to the Taco Bell at University/College, sometimes I'm crying to "Goodbyes" on the 5. It's a spectrum.
Singles: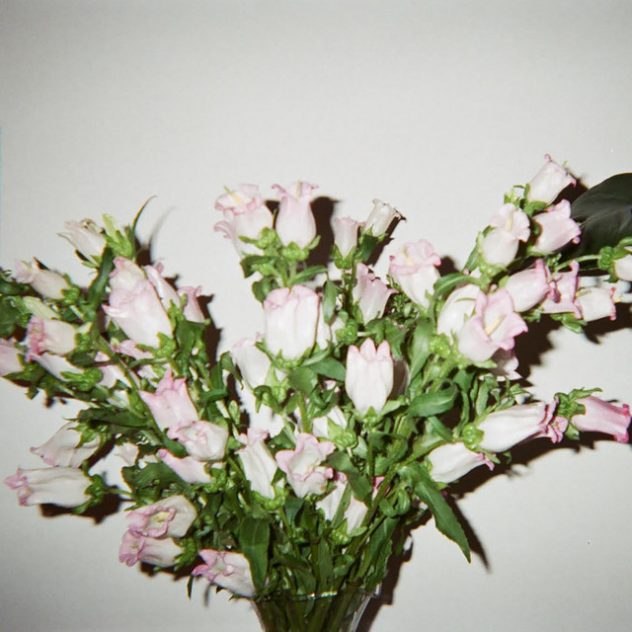 A definite outlier on this list, but if Statistics 101 taught me anything, it's that…outliers exist? They validate your data? I don't know. Anyway, this is a cool song. The Marías call themselves a "psychedelic soul" band, and Triathalon makes lo-fi R&B. The union of the two results in a multi-layered song that coalesces flawlessly – The Marías come in first with their signature funky-yet-smooth sound, Triathalon enters with a slowed-down, dreamy verse, and they link up in the outro. It is, in a word, a vibe.
Best use: This one's a bit tricky. It's definitely a nighttime song, but it's not a party song. Play this at the end of the night, when you're winding down and driving home after drinks at Sycamore Den in Normal Heights. The freeway is nearly empty and you can really feel the groove.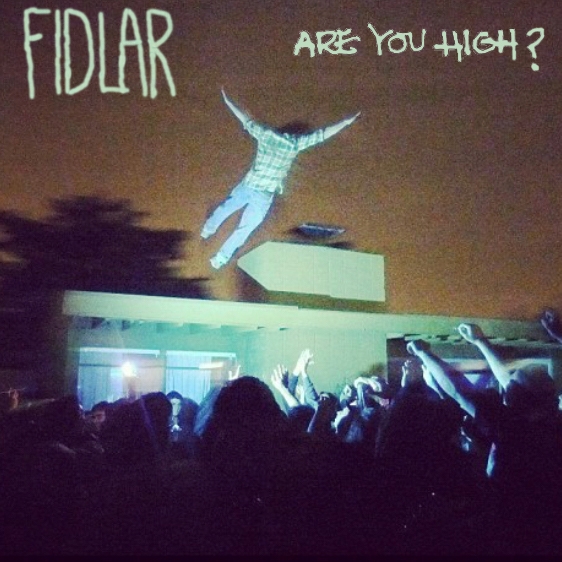 Where can I download this damn song, FIDLAR? One of four tracks released by the band in 2018 (together with "Alcohol", "Too Real", and "Can't You See", from their upcoming third record Almost Free), it seems "Are You High?" was only released along with a music video on YouTube. It's a shame, as this song is catchy as hell. It's FIDLAR through and through, with strong guitars and lyrics referencing struggles with addiction. Guess you'll just have to catch it at one of their live shows.
Best use: I've only ever listened to this on my Macbook while sitting in bed. So that, I guess.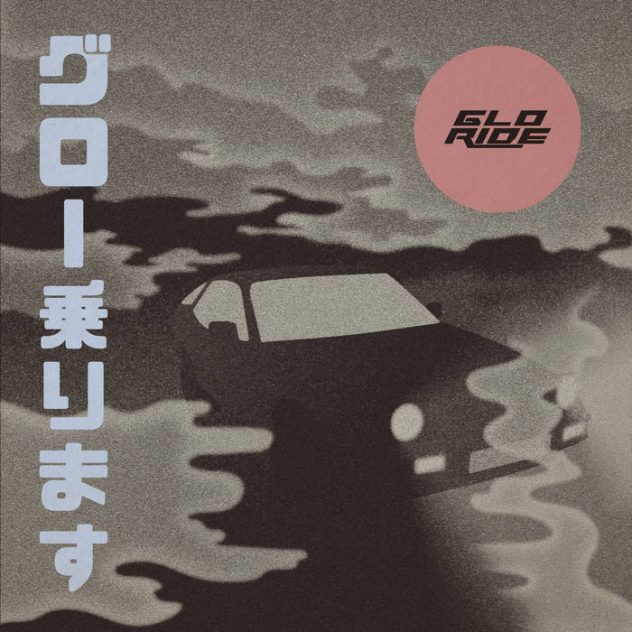 When I asked Nathan Blum and Ted Davis of Hot Flash Heat Wave (flex) if "Glo Ride" was indicative of what was to come for the band, Davis confirmed that their next record would be full of "headier, but still pop-oriented songs" like it. That appears to be the case, as they've since released two more songs that are in the same vein as this one. HFHW definitely seems to be heading in a more psychedelic direction, and "Glo Ride" is leading the way.
Actually, now that I'm listening to it again, this song is more similar to "Drip" than it is to the other music featured in this list. I'm not sure how this data affects the validity of my claims here. Oh well. Who really needs statistics? Just kidding. Stay in school, Aztecs.
Best use: I don't really want to say this is a good makeout song, but… this is a good makeout song. Find a spot to park, and I'll leave it at that.
—
Check out this Spotify playlist for all of the songs mentioned here.
Written by: Andrea Renney