Good evening, fellow Aztecs! To give you a little description of what I will be blogging about this Fall semester, I will be attending one or two live shows and discussing/recapping them for the readers! My purpose in writing these is to hopefully influence you all to dabble in other music tastes and get out there into the world of live music.
To kick off my blog series, I'll be talking about the American synthpop band Porches. My friend and myself walked into the Che Cafe Collective two Fridays ago (Sept. 16) just in time to watch them perform their set. It was enjoyable to view an indie band on the rise in such an intimate setting like the Che Cafe Collective. Most of the songs Porches played came off their latest album Pools. The album Pools offers a more "synthy"/electronic sound that was amazing to see and hear live. Their set was proven to be a clean one with catchy and refined beats and flawless vocals from the singer, Aaron Maine.
My favorite song from Porches is Underwater, listen below!
Another event I attended was Julian Klincewicz's fashion/art show, "Hey, I Like You". Klincewicz has proven that really, there's nothing he can't do. If you didn't know, he's a multidisciplinary artist who skates, makes music, films videos (including Kanye West's Famous video), creates art, and now collaborates with clothing companies to produce stylish clothes. Held last Friday (Sept. 23) at the San Diego Art Institute in Balboa Park, many young men and women (mostly our age) displayed Klincewicz' clothing with the exception of a few people a little older than us (see photo below!). The outfits that paid homage to San Diego and our city's streetwear were pure art.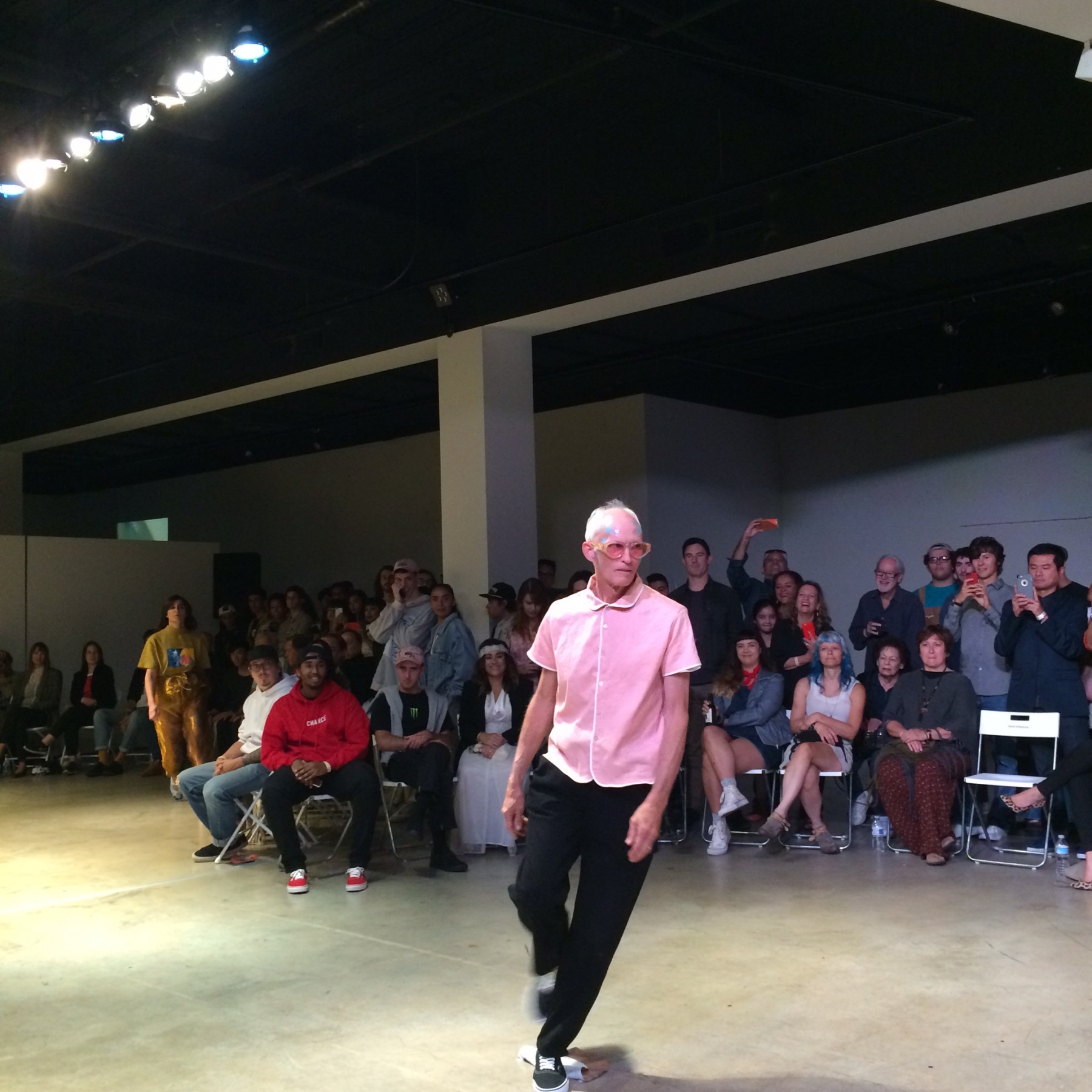 Afterwards, everyone was able to get their dance on, socialize, as well as observe Klincewicz other art, his silk flags with sayings on them.
Thanks for reading! To end this blog post, here's my top 5 songs of the week.
See you next week for a recap of Kan-Kan & Toothpick's show at Gym Standard. If you're there, say hi to me. AND, listen to my radio show on Tuesdays at 11 pm.
Ashley Bajet, signing out.