On a heated Wednesday night, claiming Cal Coastal for one night only, LANY entices the wild crowd awaiting a night of headbanging to heartbreak. The duo set two up-and-coming artists, Annika Bennett followed by Surfaces, to open the show. Annika Bennett and Surfaces produced contradicting sounds that, if put together, capture the sound of LANY. Bennett's music focuses on the feeling of heartbreak, whereas Surfaces' music fits in the genre of indie beach pop.
LANY, or Jake Clifford Goss and Paul Jason Klein who make up the band, are known for their heart wrenching indie/alternative bedroom pop tracks. Band member Paul Jason wishes to stray away from the genre; however, their album "Malibu Nights" would beg to differ.
Paul Klein, frontman/lead singer for LANY came out with a stellar energy matched by the audience. Jumping onto a lifted platform on stage prompted the crowd to jump from their seats. Mr. Klein has been known for bringing the vocals to LANY tracks, but has proved to their passionate fan-base he has more than just an angelic voice. From strumming guitar strings to running his fingers along a keyboard; Klein provoked a different type response from the audience, passion. Jake C. Goss, the partnering half of LANY, stayed behind the scenes, claiming comfort at the drums. Goss brought passion to every rhythm played. Until, Paul Jason Klein brought him front and center for a properly deserved introduction.
Commemorating the success of their sold out show, LANY featured songs from their four albums and debuted a new single, "Congrats." On an unforgettable night, the crowd poured their hearts into screaming each lyric from songs, such as, "cowboy in la," "pink skies," and "ilysb." LANY was the only music heard throughout the San Diego skies.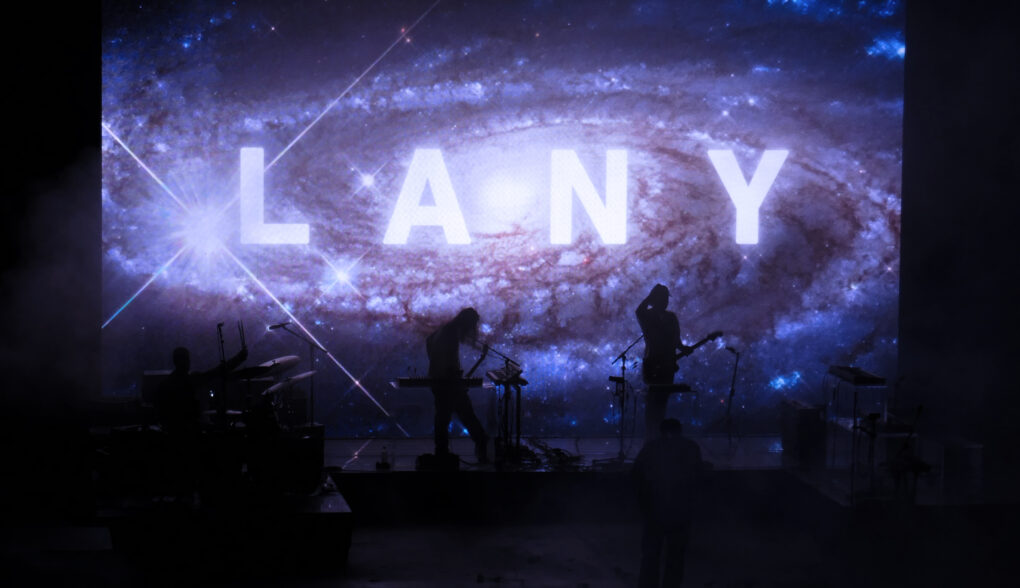 Entering the Open Air Theater all my expectations were blown out of the water. Sure, I've listened to LANY on occasion, more-so in the past than now (back when Les Priest was the third piece to the band), but they completely regained my interest.
Each song had its own story, not just lyrically, but the stage design created a visual story for each song. Artistic experiences are often limited to one emotion; although, throughout LANY's set each song meant something different to each fan. A vast majority of the songs performed (or LANY songs in general) pertain to heartbreak or unfortunate scenarios. The concert goers were people passionately reminiscing on their own heartbreak. The lights could be bright and the instruments could be heavy hitting, but some attendees could be seen crying, while others are dancing.
From the raging crowd fiercely following every lyric, to the band portraying each song with marvelous grit, each instrument vibrated the venue creating an unforgettable experience. I was fortunate enough to witness this first-hand.