By Perry Pitcher
Kari Faux, an up and coming R&B singer, rapper and DJ, lit up her first ever San Diego show at the House of Blues last Thursday. Kari performed with her boyfriend and producer Phoelix, commanding the stage as a power duo.
Blasting hits from her new album "Real B*tches Don't Die," featuring artists such as Gangsta Boo, Smino and Big K.R.I.T., she engaged the crowd every minute through her hilarious remarks, banter and dance moves. Kari's unique style, confidence, and high energy confirmed that she had earned her place on the stage, and in the hip hop scene now.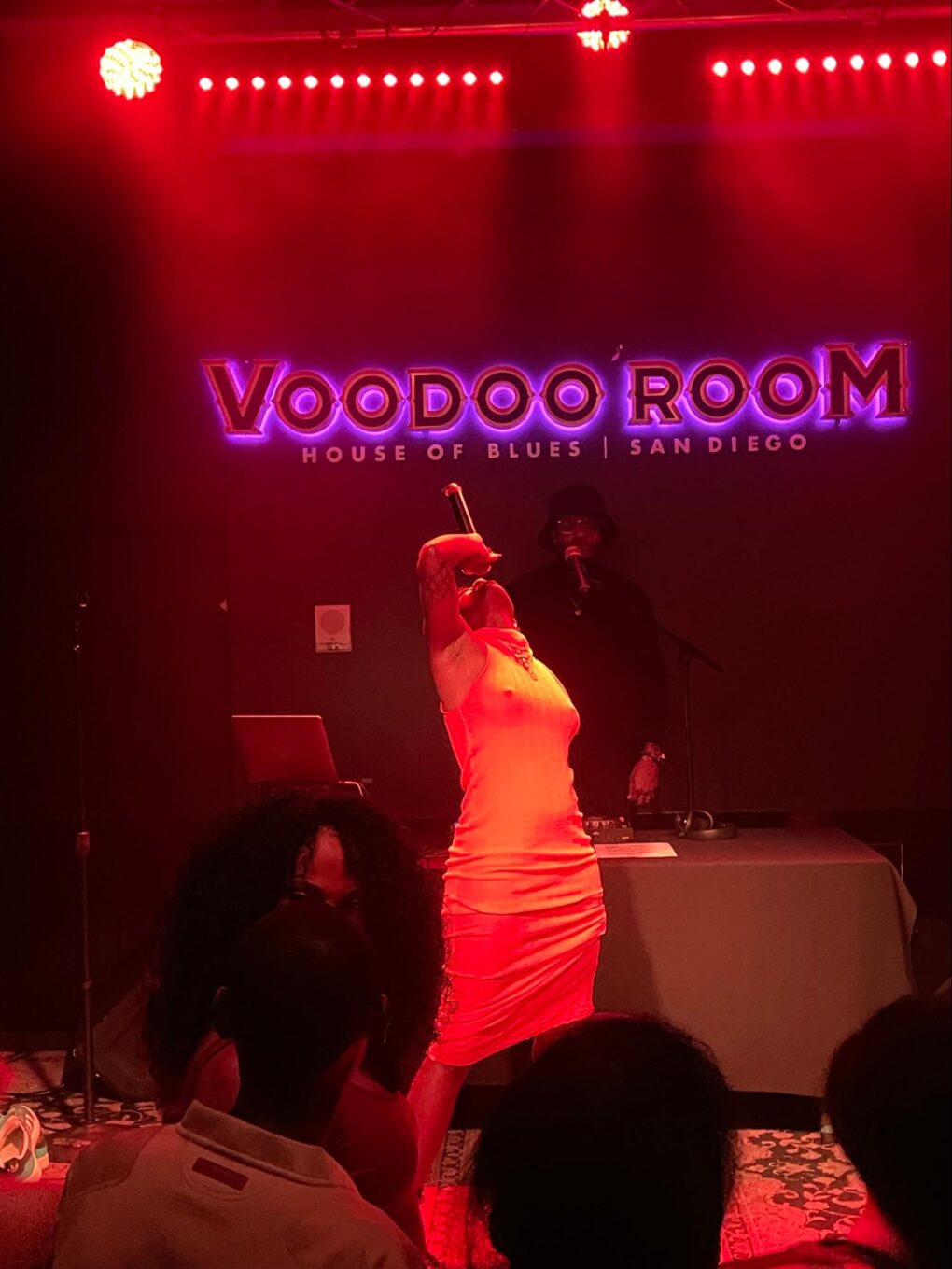 The pit of the venue was never still from the moment she went on, especially when she called volunteers on stage to dance with her. Expressing her gratitude constantly and engaging with the crowd as if they were her inner circle, Kari's genuine and humble attitude proved why she had such a strong and die hard fanbase.
Despite her undeniable stage presence, Kari showed incredible range. Between soulful ballads to hard-hitting rap songs, she proved to have all the elements of a successful artist. Kari had us one minute with our lighters in the air, and the next jumping and screaming. Shocked by the love and high energy of the audience, Kari claimed that this would not be her final show out in San Diego, and we sure hope she's right.