Have Mercy and The Early November brought together devoted fans to share a night of raw emotions and moments of nostalgia at the House of Blues.
If you go onto my Apple Music account, you will see a heart next to almost every Have Mercy song. That is how good they are. Have Mercy opened up for The Early November, one of the best 2000's emo bands, at the House of Blues on September 26, 2019.
I have a best friend and her name is Paige. Paige and I have seen Have Mercy together a total of three times. This is very impressive considering she lives in Pittsburgh, PA. I was the one that showed Paige Have Mercy. The first song I showed her was "The Place You Love." That song became "our song," with us playing it almost every single car ride while we were together.
We were lucky enough to see them on two dates of a tour back in 2017, once in Buffalo and once in Toronto. Leading up to the show, we would tweet Have Mercy often, begging them to play and dedicate "The Place You Love" to us. This was at the end of our five shows in six days extravaganza, so we were tired. The Buffalo show came and went, and we did not get our dedication. We kept tweeting them over the next day before the Toronto show. The Toronto show came and they played "The Place You Love", and was dedicated to us, but as the "twitter girlfriends." We had to explain to Brian after the show that we are not dating, we are just long distance best friends. Of course, we thanked him and also apologized for our excessive tweets.
Now, if Paige or I go to a Have Mercy show without each other and they play "The Place You Love," we facetime each other. No matter when or where I hear that song, I always think of my best friend. That is one of my favorite things about Have Mercy.
Have Mercy played nine songs live: "Heartbeat", "Clair", "Mattress On The Floor," "This Old Ark," "Coexist," "My Oldest Friend," "Let's Talk About Your Hair," "Dressed Down," and "So Like You." The majority of these songs are from their newest album, The Love Life, which came out in August.
This album was, to me, very different than anything they have released before. The album seemed more polished, in a good way. One thing that I really liked about this album was how different each song is from each other. Yet, the album flows so well together and sounds like a whole. I feel like with the two past albums, they have stepped out of their comfort zone and made different music than what they are known for. They also incorporated a lot of drums into this album but stuck to their typical melody.
Every song is super catchy, and I grew to love this album almost as much as I love "A Place of Our Own," My favorites on the new album are: "We Ain't Got Love," "40 OZ" (which I think is my favorite), "Clair," and "Mattress on the Floor."
Another one of my favorite things about Have Mercy is how honest they are in their music and in their lives. If you have never listened to a Have Mercy song, now is your time to do so. Their lyrics are so raw and make you feel the same feelings they had when writing the song. I am not going to say that Have Mercy is my go-to crying band, but it really is (besides Safe Bet).
At the show, Brian, the singer, talked about how their drummer recently passed away, and how that affected him and the band. It brought the original members of Have Mercy back together, but obviously, it also brought a lot of sadness. Brian was alone on the stage and dedicated "My Oldest Friend" to him, which was a very emotional performance.
On a lighter note, Brian also talked about his past experience with doing shrooms. He said he was tripping so hard, that he did not notice his contacts fell out. This made him stare into a sink for an extended amount of time, and he convinced himself that this was how he was going to see the world from now on.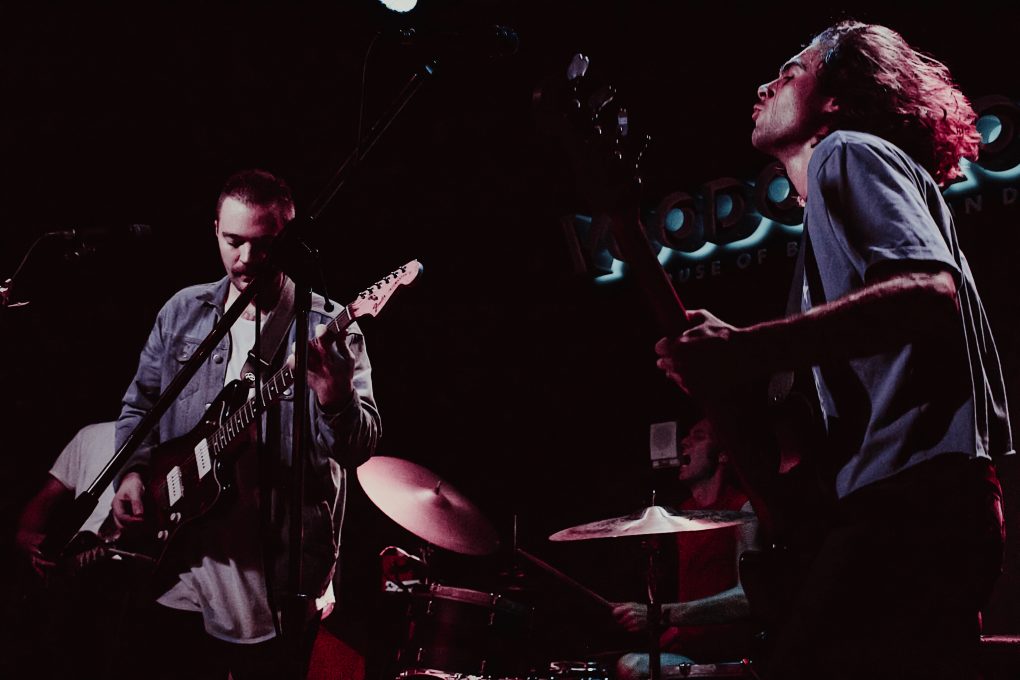 Have Mercy opened up for the Early November. If you were alive in the early 2000's and loved emo music or post-hardcore music, this band is nothing new to you. The Early November formed in 1999, in Hammonton, New Jersey. By 2002, they were signed to Drive Thru Records, played Warped Tour, and released their first EP, For All of This. The following year they toured with Brand New and released their first full length album, The Room's Too Cold. They continued to tour and released their next album, The Mother, the Mechanic, and the Path in 2006. The album debuted at number 31 on the Billboard 200, which is their highest-charting album.
In 2007, they announced they would be taking an indefinite hiatus. Rumors flowed for the next couple of years, and some of the members teased that there would be a reunion. In 2011, the band announced that The Early November would be back and that they signed with Rise Records. They released an album called In Currents, their only release since their last album six years ago. The Early November kept releasing music, such as their fourth studio album, Imbue. Their newest full length album came out on September 27, 2019 called Lilac.
This was my first time seeing The Early November, and they blew me away. This band has been around for as long as I have been alive, and they still can draw out a crowd of die-hard fans. They played a total of 17 songs: "A Stain on the Carpet," "A Little More Time," "I Don't Care," "Decoration," "Guilt & Swell," "Hit by a Car (In Euphoria)," "Boxing Timelines," "Ave Maria," "Tell Me Why," "Baby Blue," "The Mountain Range in My Living Room," "I Want to Hear You Sad," "I Dissolve," "Call Off the Bells," "Ever So Sweet," and "Narrow Mouth and Frayed in Doubt." The singer, Ace, asked the crowd who had been fans since their first album. Almost the entire room had their hands raised. It is crazy to me that a band that has been around for 20 years still has this dedicated of a fan base.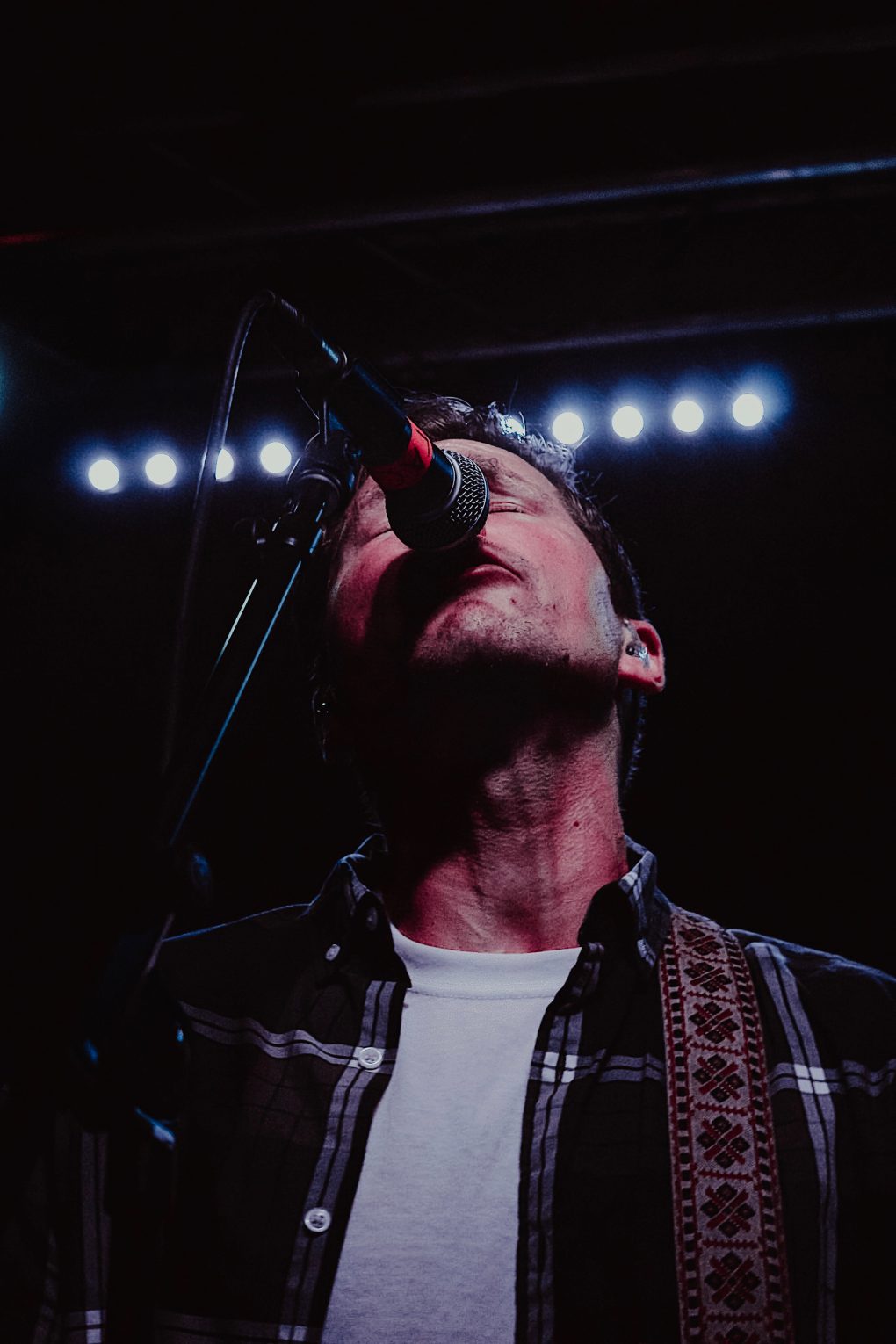 I finally sat down and listened to their newest album Lilac, and it was absolutely amazing. This is a band that has released five studio albums, an acoustic album, three EPs, took a hiatus, and came back with a bang. They have continued to put out album after album, and song after song, that not only keeps the old fans listening, but brings in a new wave of fans.
My favorites on the album would have to be "My Weakness," "Hit by a Car (In Euphoria)," and "Ave Maria." The album is very guitar and vocally driven. It sticks to their emo roots but also shows how they and their music have grown over the past 20 years. My only critique for the album is that I wish it was longer! The album is only ten songs, which comes out to about 38 minutes. Other than that, this is another magical release by the Early November.
Give a listen to both Have Mercy's new album here and the Early November's album here.
Written By: McCaeley O'Rourke
Photos By: McCaeley O'Rourke